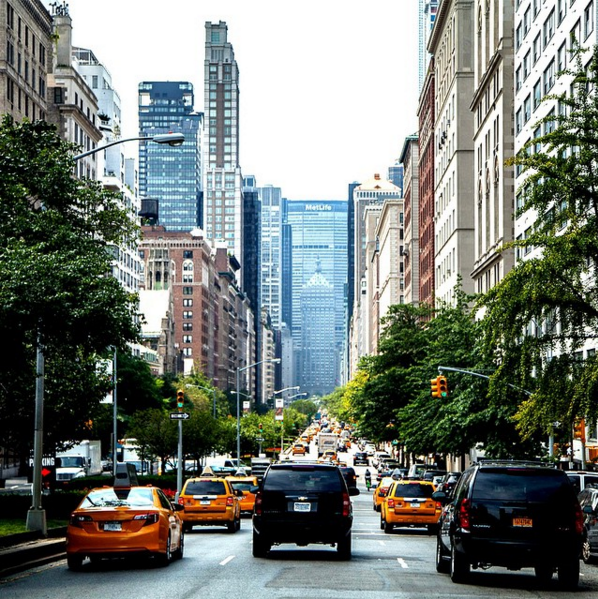 Most New Yorkers are familiar with Via, the rideshare company that's been offering the same $5 deal as Uber Pool for a lot longer—since it launched in September 2013, to be precise. Now, as Via expands into more cities, it's offering rides at an even cheaper cost.
Today, Via, which offers shared pool rides exclusively, announced the company is launching in Washington D.C., where it will offer rides for only $2.15. This is the same cost as local metro ride and will come in handy for commuters as the metro system undergoes major renovations.
"Washingtonians are in desperate need of a system that can fix their commute during this period of extensive Metro maintenance work, and we're thrilled to be answering the call," Via co-founder and CEO Daniel Ramot said in a news release.
Like in its NYC and recently launched Chicago coverage zones, Via rides will be available in Washington D.C. between commuting hours — 6 and 10 AM as well as 4 to 8 PM, in this case. While the initial launch zone in D.C. will cover just the Red Line from Cleveland Park to NoMa-Gallaudet, Via plans to rapidly expand service to other popular commuting corridors in Washington D.C. 
Uber fare drops have left drivers earning below minimum wage, but Via is committed to making sure drivers earn fare payment and are guaranteeing a minimum of $20 per hour in net earnings.
"With all of the fare cuts that Lyft and Uber drivers have been burdened with in the D.C. market, they are getting short changed," Ramot said. "We want to partner with the best drivers in the business and guarantee that they are able to earn a consistent and fair income, allowing them to focus on providing an outstanding ride experience instead of chasing the next fare."