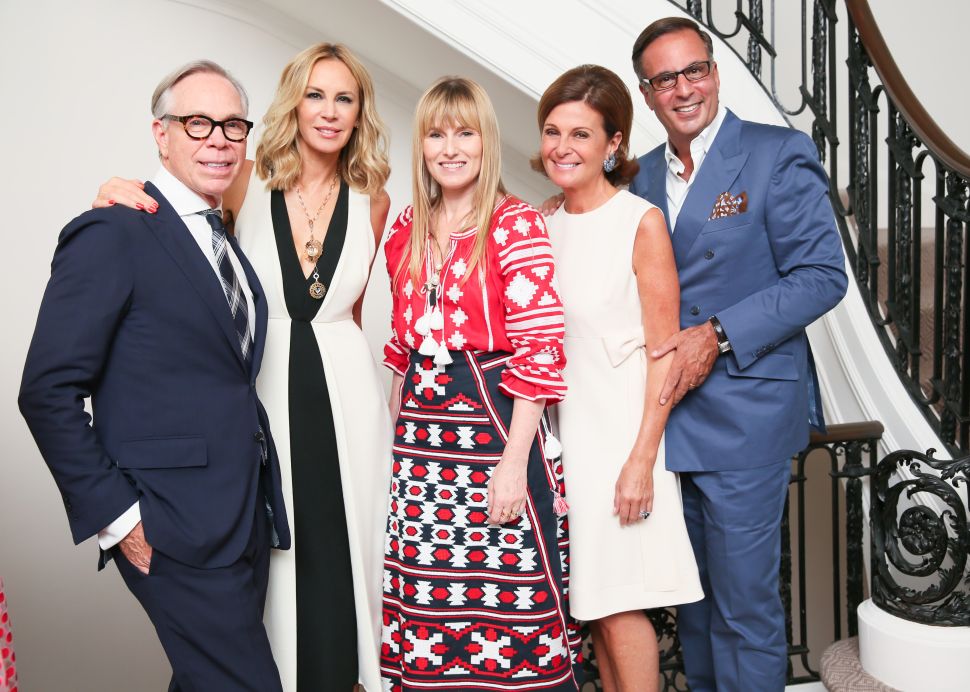 A wonderfully curated crowd gathered last night on the Upper East Side, where NEST Fragrances founder Laura Slatkin and her husband Harry Slatkin celebrated Amy Astley's new appointment as the Editor-in-Chief of Architectural Digest. The Slatkin's residence was indeed fit for the magazine's pages, if not for its foyer covered in NEST candles, then for its sweeping marble staircase and massive bouquet of hydrangeas admired by everyone, including celebrated interior decorator, Alex Papachristidis.
The Slatkins were joined by Tommy and Dee Hilfiger, who took on co-hosting duties, as well as their teenage daughter, Ali Slatkin, who gushed of her recent outing to Hilfiger's behemoth "see now, buy now" runway collection co-designed by Gigi Hadid and shown on Pier 16, which had been aptly renamed "Tommy Pier."
Apart from the hosts, a powerful mix of party goers came from all corners of the fashion, cosmetics, interior design, and media circles, mixing seamlessly in the Slatkin's living room. Fashion magnates Kenneth Cole and Andrew Rosen talked business, while a bronzed Hal Rubinstein reminisced of his summer in Mykonos with Aerin Lauder.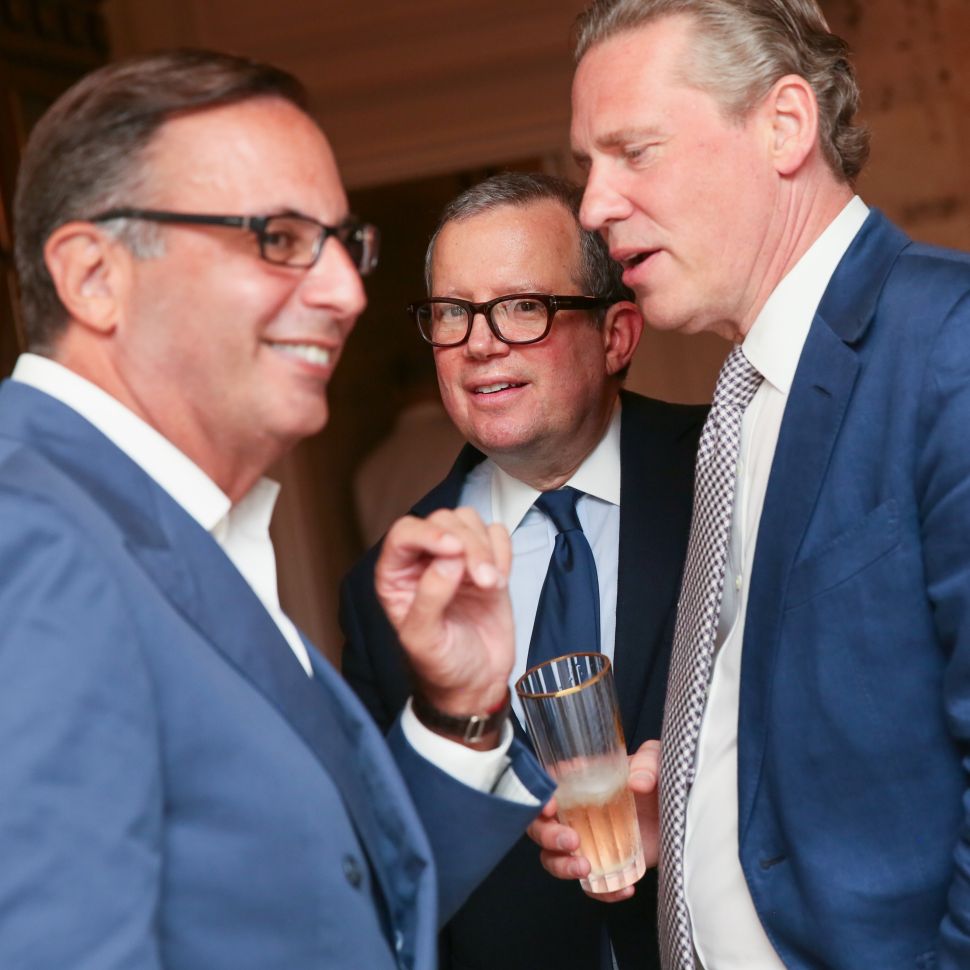 Meanwhile, Ms. Astley spent the evening dutifully fielding congratulations in what quickly became a receiving line for the likes of Claiborne Swanson Frank, Fern Mallis, and Marigay McKee to all praise the newly minted queen of Architectural Digest.