You may associate the Philadelphia Museum of Art with its large collection of Brancusi sculptures and its numerous Marcel Duchamp artworks in various media. But parents might be forgiven for thinking of the place in terms of its drop-in childcare program on Friday mornings called "Baby Bird Playdate," in which toddlers and their caregivers listen to music, play games and receive a tour the galleries that has a distinct child emphasis.
The museum isn't family themed on Friday mornings alone. There are "Stroller Tours" on Wednesday mornings and hands-on activities ("Family Art Cart") on Sunday afternoons. Wednesday evenings focus a bit more on grown-ups, with yoga in the galleries, "GamePlay"—the museum supplies the games and instruction on how to play them—and an arts and crafts activity called "Make Stuff."
All over the country, museums have been looking to change their image from boxy buildings that just store and exhibit cultural objects to community gathering spaces with activities for preschoolers, teens, single adults, families, the elderly and probably some other demographics.
"To part of the population, the word 'museum' says boring to people," said Susan Wilkening, president of the Boston-based museum consulting firm Reach Advisors. In 2015, the company conducted a survey that found 7 percent of the U.S. population had a negative impression of museums; a third of the population reported going to a museum at least once a year; and the remaining 60 percent had "more ambivalent" ideas about museums. Those were, presumably, Can you take your children there? Will I just be looking at stuff I don't understand? It is that 60 percent that science and art museums, as well as historic homes, are trying to reach. "Museums want to show they are places where families and all people are welcome," she added, and the recent proliferation of amenities and programs at institutions around the country has been phenomenal: member get-togethers, sleepovers, vacation tour programs, space rentals, yoga classes, activities for moms with infants and toddlers, camps, art classes, concerts, valet parking, film series and lectures.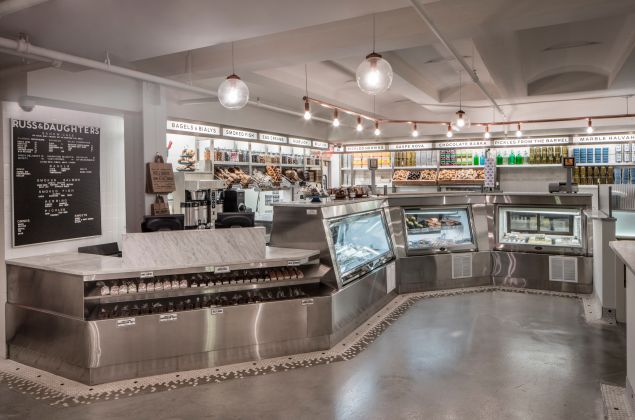 The traditional museum model is more inward-looking, wherein curators and directors decide what they want to work on, raise money for it and then put on an exhibition. Nowadays, institutions "that are more financially viable," are "thinking in terms of customer service," said Mark Walhimer, president of the San Francisco consultancy Museum Planning, whose book The Museum Customer Experience (Rowman and Littlefield) will be published in 2017. "Our expectations of going to museums increasingly are like our expectations when going into a Starbucks: We want things to be tailored to our individual likes and interests. We want to be greeted, 'Hello, Mark, how's your morning?' "
If some of these programs and amenities appear to be popping up at every museum, it's probably because everyone is talking about what they are trying out at annual meetings of the American Alliance of Museums and, secondarily, are promoted by consultants that the institutions hire. "Museums do things because other museums are doing them," he said. "They trust each other more than they do outsiders."
Hunger is a great equalizer, and institutions have upgraded their cafes and restaurants, in part to compete with other eateries in the area and to entice more people into museums and keep them there longer. As a result, a food arms race has been occurring at museums with many institutions replacing cafeteria vendors with actual chefs and higher end cuisine. Travel guide Frommer's and restaurant guide Zagat now rate museum restaurants, listing New York City's Jewish Museum's Russ and Daughters restaurant ("fish is the star of the show") as among the 50 best eateries in the city. Just as at the Whitney's restaurant, Untitled, or the Guggenheim's The Wright, one may grab a bite at Russ and Daughters without paying museum admissions.
Some years back, an art museum in Oregon hosted an all-you-can-drink event in a gallery where, among other things, some people ended up having sex on a Henry Moore sculpture.
Museums have found that higher-end food is a significant aspect of their business model, rather than just something to help exhausted visitors stay awake for the next gallery, according to Arthur Manask, president of the Burbank, California-based Manask & Associates, which provides operational and financial consulting to museums, zoos, aquariums and other nonprofit institutions around the country. Upscale food means that well-heeled visitors will have more reasons to go to the museum and stay longer.
Indeed, food services are actually part of the core mission at Washington, D.C.'s National Museum of the American Indian. The museum's Mitsitam Native Foods Cafe serves cuisine of indigenous peoples from the Northern Woodlands, South America, the Northwest Coast, Meso America and the Great Plains at five food stations.
The services and amenities just keep adding up. Looking to help older visitors who get exhausted walking through the institution's 142,303 square feet of exhibition space, the Nelson-Atkins Museum in Kansas City, Mo., purchased electric "shuttlecarts" that pick up and drop off people at specific gallery stops. On top of that, the Nelson-Atkins already had free pedicab service, operated by a firm called Tricycle Transit, and those who take the ride are given a $2 off coupon for museum admission. Whatever it takes to get you through the door.
One may see an example of the customer service approach to museum operations at the Bruce Museum in Greenwich, Conn. The institution is currently in the planning stage of its own expansion project, which will make more of its 16,000-object permanent collection available to the public. But the central goal of the overhaul is to make the arts and science museum into a "community-gathering space, one that serves civic needs," said deputy director Susan Ball.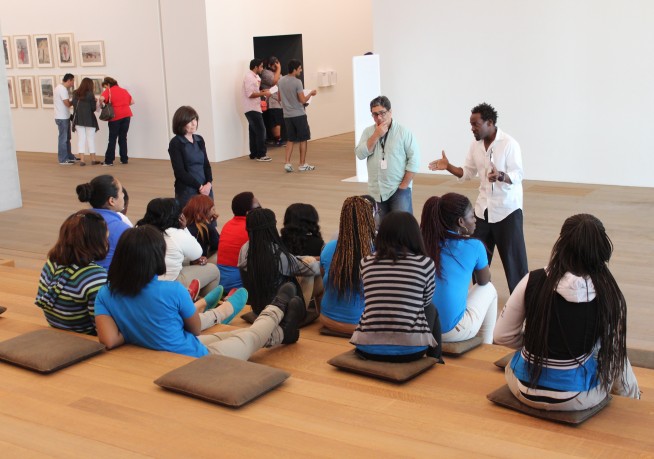 Perched atop a hill, the expansion will include a new entrance that is closer to the street and across from a playground, "which makes the place more accessible and more welcoming for people in the community. Our current entrance makes us seem elitist." Greater accessibility will aid the museum's Bruce Beginnings (tours for toddlers and their caregivers), Lifetime of Looking (tours for people with dementia and Alzheimer's and their caregivers) and afterschool youth programs. The expansion will also make possible a café ("so that if people get hungry or thirsty they don't have to leave the museum"), a gift shop ("that will bring in more people") and a larger rental space that can be used for private and public parties.
Restaurants, shops and rental facilities generally bring in more money, but most of the programs that museums offer as part of their efforts to increase civic engagement actually are money losers, Walhimer noted, because they are staff-intensive and often free to the public. The money that pays for these programs usually comes from public agencies and private foundations. "Donors ask, 'How many people are you reaching in your community? How hard will our money work?' " Walhimer said. In effect, the more money museums spend by making their institutions more of a community resource (even if they lose money), the more money they will receive in grants—or so the thinking goes.
Supporting the Bruce Museum's community-focused programs is the Steven & Alexandra Cohen Foundation, which also is based in Greenwich and has given $565,280 to the museum since 2003, $132,500 of which was awarded in 2016. That funding underwrites a variety of outreach programs, including transportation costs for school children visiting the museum, an enrichment program for at-risk and low-income K-12 students, a paid after-school program for high school students interested in learning how museums work, as well as school vacation and family workshops.
It is the hope on the part of museums that this effort to make their institutions gathering spots for their communities and to view the population as customers whose needs are to be met will turn casual visitors into members, some of whom may become donors and board members. If the analogy of Starbucks doesn't appeal to people, Walhimer suggested that museums might become "more like libraries, where you go regularly and not just for events. Go for the yoga, come back for the exhibit." The National Museum of the American Indian's Mitsitam Native Foods Café, like the Jewish Museum's Russ and Daughters restaurant, both are popular draws for office workers on lunch hour, and the institutions hope that the customers will come again, even when they are not hungry.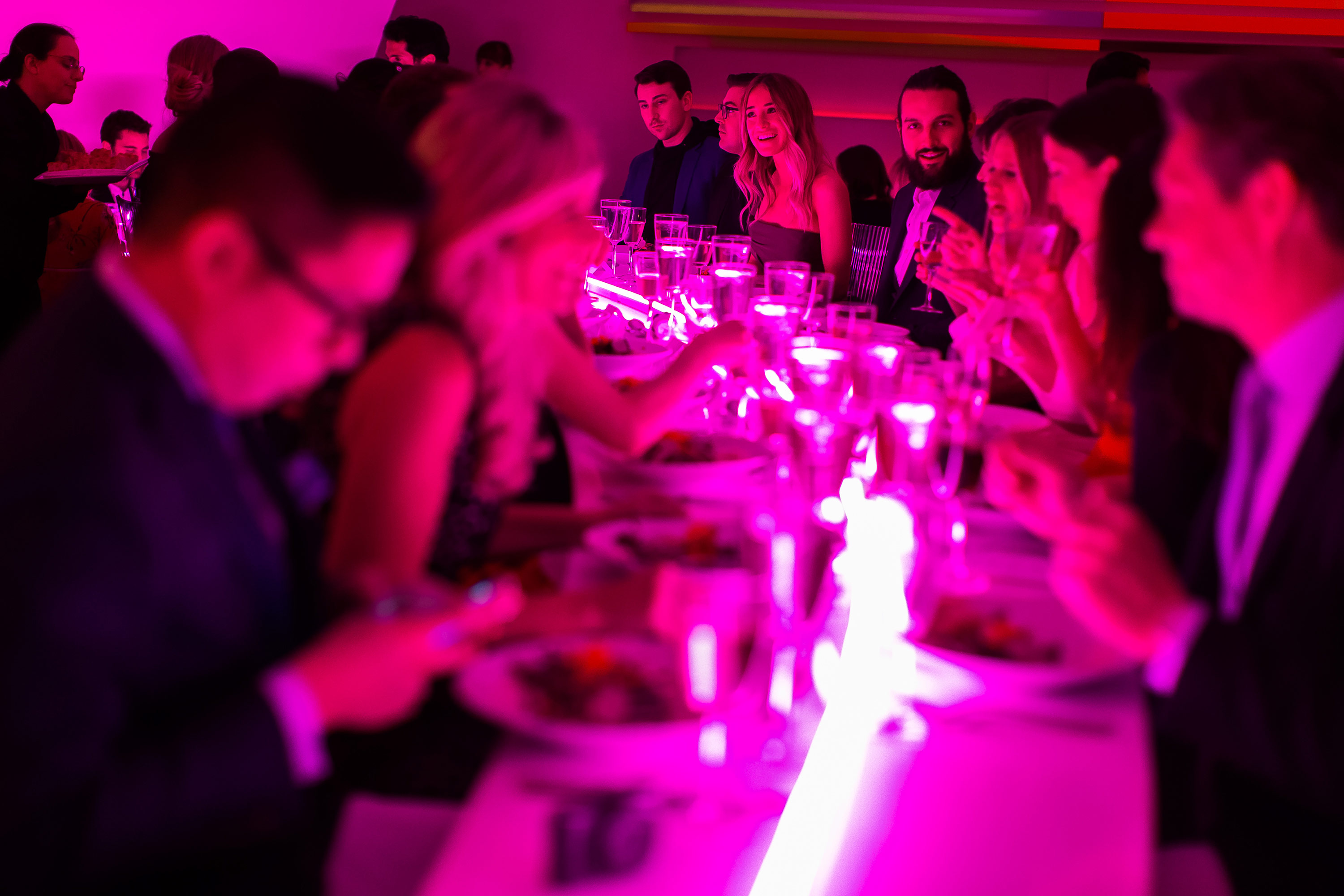 Museums want to be viewed as welcoming and fun, yet they still have educational missions that cannot be swept aside, or dumbed-down, in the effort to get people through the doors. "You don't want to overemphasize amenities," Susan Ball said. "You don't want them to become the public face of the museum."
She and others note there are potential drawbacks to making museums and historic houses too accommodating. "Young Professionals" evening get-togethers encourage new audiences to visit a museum, but no one wants the institution to become just another singles bar. Money-raising activities and rental events also run the risk of becoming a glorified reason to drink with your friends.
Marcy Goodman, a museum-planning consultant in La Crescenta, Calif., who developed the plans for the Bruce Museum's expansion, said parties should not take place in the actual galleries. "Some years back, an art museum in Oregon hosted an all-you-can-drink event in a gallery where, among other things, some people ended up having sex on a Henry Moore sculpture," she told the Observer.
Party and rental spaces, she added, need to be hosted near the entrance of museums so that fewer guards are required to protect other rooms. Similarly, turning a museum into drop-in childcare facilities eventually may conflict with the mission of the institution. "Museums are contemplative places for unwinding," Wilkening said, "which is why moms and toddlers yoga in the galleries makes sense. Still, not everyone has children or wants to bring them to a museum, and it interferes with their enjoyment of an exhibition to have to hear lots of screaming children." Truer words were never spoken.