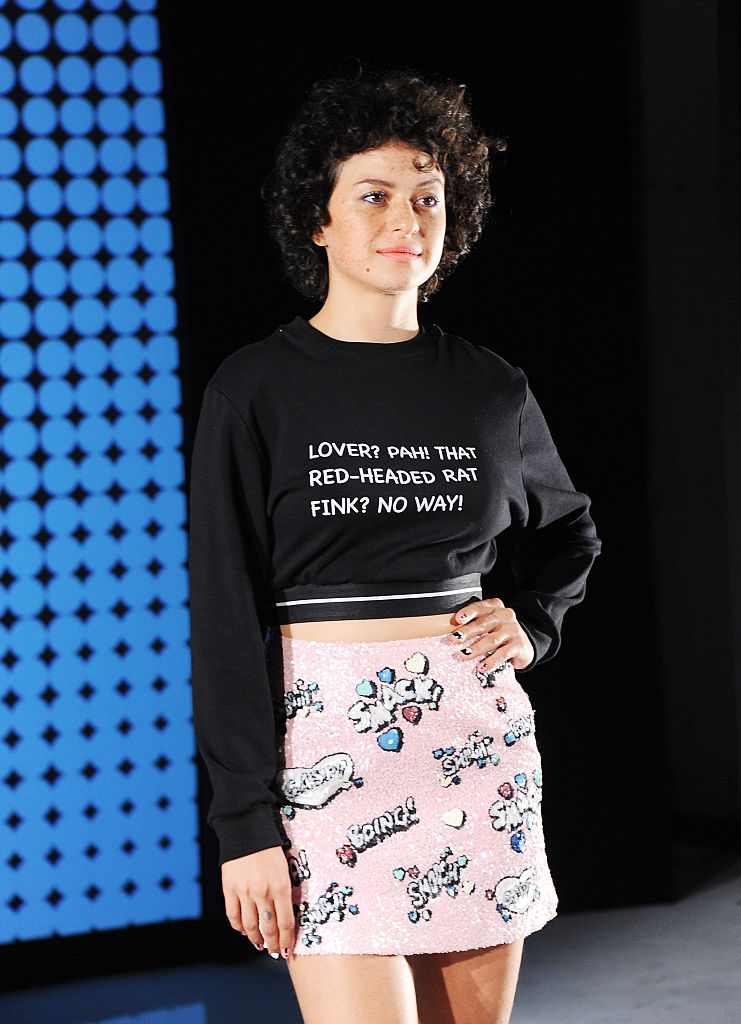 Betty and Veronica are officially back in fashion. Remember those two glamorous women from the Archie comics who were always feuding over a certain philandering redhead? Pre-Prince Harry, he was the most famous ginger in all the land. And at Rachel Antonoff's presentation, Archie was updated and even kitschier than ever. The collaboration was right in Antonoff's wheelhouse, especially after her February NYFW event, where the theme was How to Succeed in Business Without Really Trying. Like February's presentation, her brother Jack Antonoff and friend Jonah Hill were spotted in the audience, but there was no sign of the designer's biggest celebrity fan, Lena Dunham.
While there wasn't a musical performance, Jack Antonoff curated a catchy, girly pop song playlist with a surf rock vibe, ranging from be your own PET to the ultimate throwback, Tatu. The presentation opened with an appearance from Alia Shawkat of Arrested Development, wearing a baby tee. As the models walked on stage in campy ensembles that looked like they stepped directly out of the comic book series, only in 2016, comic book bubbles appeared above their heads. The text was courtesy of Jack Antonoff's girlfriend, Lena Dunham, in her least controversial appearance lately.
There was a standout bright, buttery yellow jumper with an oversize cartoon bow, crop tops and sweatshirts with the character's faces and rhinestone emblazoned bomber jackets, all particularly good for a Lower East Side brunch or a Williamsburg happy hour with a bunch of "artists." A changing cartoon backdrop shifted, becoming everything from Pop's Soda Shop to a cityscape, but it was difficult to see what was happening in the packed Root Studios.
Dalmatian puppies even made an appearance, escorted out by one of the models. Many of the audience members were young girls in their trendiest wares (think girls aged seven to 11, wearing school uniforms paired with tiny combat boots), who were overjoyed about the bright colors, bold patterns and animal arrival. The show ended with an inspirational appearance by the curvy Barbie Ferreira, modeling a bubblegum pink one piece emblazoned with "AAH-OOGA!"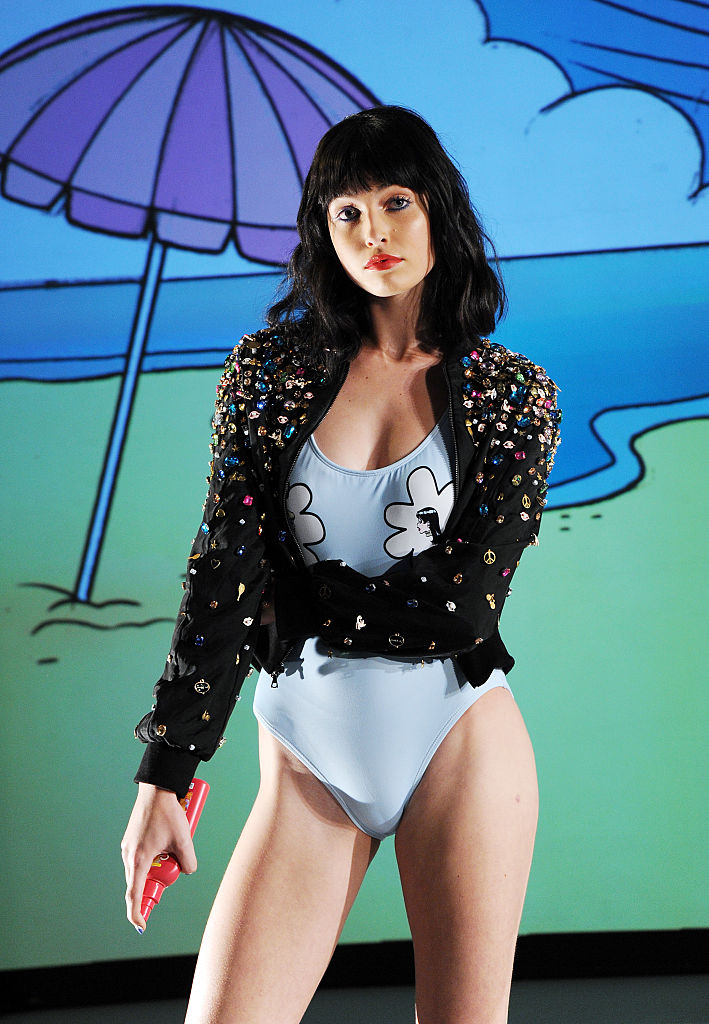 Antonoff teamed up with Archie in the most unexpected way–a LinkedIn message from the brand, asking about a potential collaboration. The pairing is just in time for the debut of CW series Riverdale, a dramatic take on the beloved comics where one of the Disney channel's most famous twin, Cole Sprouse, will play Jughead Jones. If it's anything like a typical CW show, there will be love triangles, and a possible appearance from a vampire. Antonoff's playful, wearable presentation was a helpful reminder to bust out your old comic book collection the next time you're in your childhood bedroom for the weekend…and to check your LinkedIn messages.