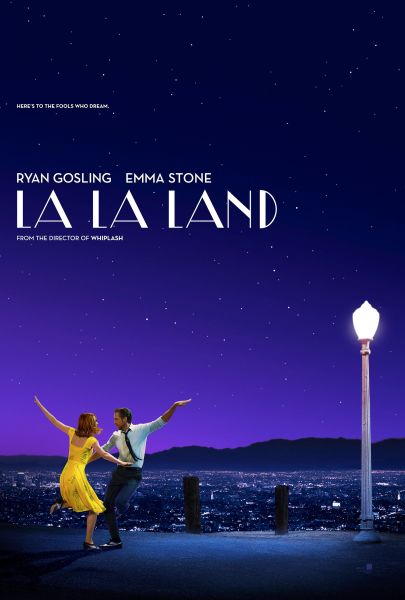 Nocturnal Animals made me crazy. Tom Ford's second film—a tense, psychologically dense thriller about male vulnerability and female desires—stars powerhouse pair Amy Adams and Jake Gyllenhaal. The high-end designer's killer follow-up to his debut, A Single Man, which netted an Oscar nomination for Colin Firth. While it was the best movie I saw in Toronto, it also had some critics leaving the theater, racing down the sidewalk and declaring it the absolute worst. A noble IMDB critic wrote succinctly: "A great film dipped in arthouse bullshit." I love that! The film's completely divisive—which doesn't put it atop the Best Picture hopefuls list but doesn't mitigate my passion. I wasn't ardent about last year's winner The Revenant. Then again, I'm not zealous about Clinton or Trump—and handicapping the Oscars ends up being a lot like predicting that horserace (only without the red button of the nuclear bomb weighing in the balance).
With Telluride, Venice and the first weekend of Toronto in the rear-view mirror, the Awards Season begins in earnest. And, in this expensive publicity battle, the first campaign victim has been Nate Parker's The Birth of a Nation the Sundance favorite bought for a record $17.5 million by Fox Searchlight. Not only has the slave dramas been damaged by the director/star's 17-year-old campus sex scandal, but suddenly viewers are claiming the tale of the 1831 Nat Turner uprising isn't so hot; in fact never was. But, Searchlight won the bidding during the heat generated by last year's #OscarsSoWhite outrage. In a recent defense of the film, Time's Stephanie Zacharek tempered her praise: "The Birth of a Nation isn't a great movie—it's hardly even a good one. But it's bluntly effective, less a monumental piece of filmmaking than an open door."
As The Birth of a Nation scratches, Lionsgate's La La Land sling-shots ahead. The contemporary musical partners Emma Stone and Ryan Gosling as Hollywood star-crossed lover from Whiplash writer/director Damien Chazelle. The Hollywood mash note has been likened to Jacques Demy's colorful 1964 French romantic musical, The Umbrellas of Cherbourg, starring Catherine Deneuve. (Possibly by people who never saw that film.) Cute? Yes. Inventive? Pretty much. But it's not Stephen Sondheim. And perhaps stronger singers—Lea Michelle and Darren Criss from the school of Glee—would have satisfied me better. Then again, they wouldn't have had the box office punch of Gosling-Stone. Following its gala at the Princess of Wales Theatre, La La Land emerged from Toronto as the hot ticket, riding standing ovations and spontaneous applause between numbers. So—forget about me, what about you—it's the current Oscar front-runner for Best Picture.
La La Land shoved the Sundance hit that remains untainted by scandal—writer-director Kenneth Lonergan's weepy Manchester by the Sea, about a bachelor brother (Casey Affleck) who inherits his sibling's son. While the Oscarologists are already parsing this film's awards—Affleck as Best Actor, Michelle Williams in supporting—so the family drama will be a contender even if it slips from the top slot.  Loving, Writer-director Jeff Nichols" (Mud, Take Shelter) dramatization of the interracial love story between Richard and Mildred Loving (Joel Edgerton, Ruth Negga), a Virginia couple who broke the race laws by legalizing their union in July 1958. It has been critiqued as too small, or too quiet, but this stirring historical romance's beauty is in its lens: it focuses on the bond between the pair and leaves the courtroom melodrama on the periphery. To me that's a strength rather than a weakness: this is not a John Grisham adaptation. Negga's my favorite for Oscar (and Edgerton and Nichols will be players) but in these early days there remains a lot to shake out.
Of the remaining field, there's strong support for Ang Lee's Billy Lynn's Long Halftime Walk sight unseen until the New York Film Festival—but I'm not holding my breath. New Yorkers who saw Fences on Broadway will be ahead of the curve when Denzel Washington directs and stars in the screen adaptation that skipped the festival circuit. Settling into the vacuum left by The Birth of a Nation, writer/director Barry Jenkins' Moonlight is a triptych about the coming of age of a gay, African-American son of a Miami crack mama. It struck me as more good effort than slam-dunk, a very dark afternoon special, but I'm in the minority there—and Mahershala Ali (TV's House of Cards, Mockingjay) as an empathetic drug dealer has major Best Supporting Actor potential.
After Toronto, Ewan McGregor's Philip Roth tortured adaptation American Pastoral and Oliver Stone's so-so Snowden are D.O.A. Dev Patel's Lion and Amy Adams' Arrival have gotten a modest boost. And as for my Toronto crush, Nocturnal Animals, it may just be too cool, too disturbing, too unbridled for the Academy's top spot, even though it stirs the movie beast in me like no other.