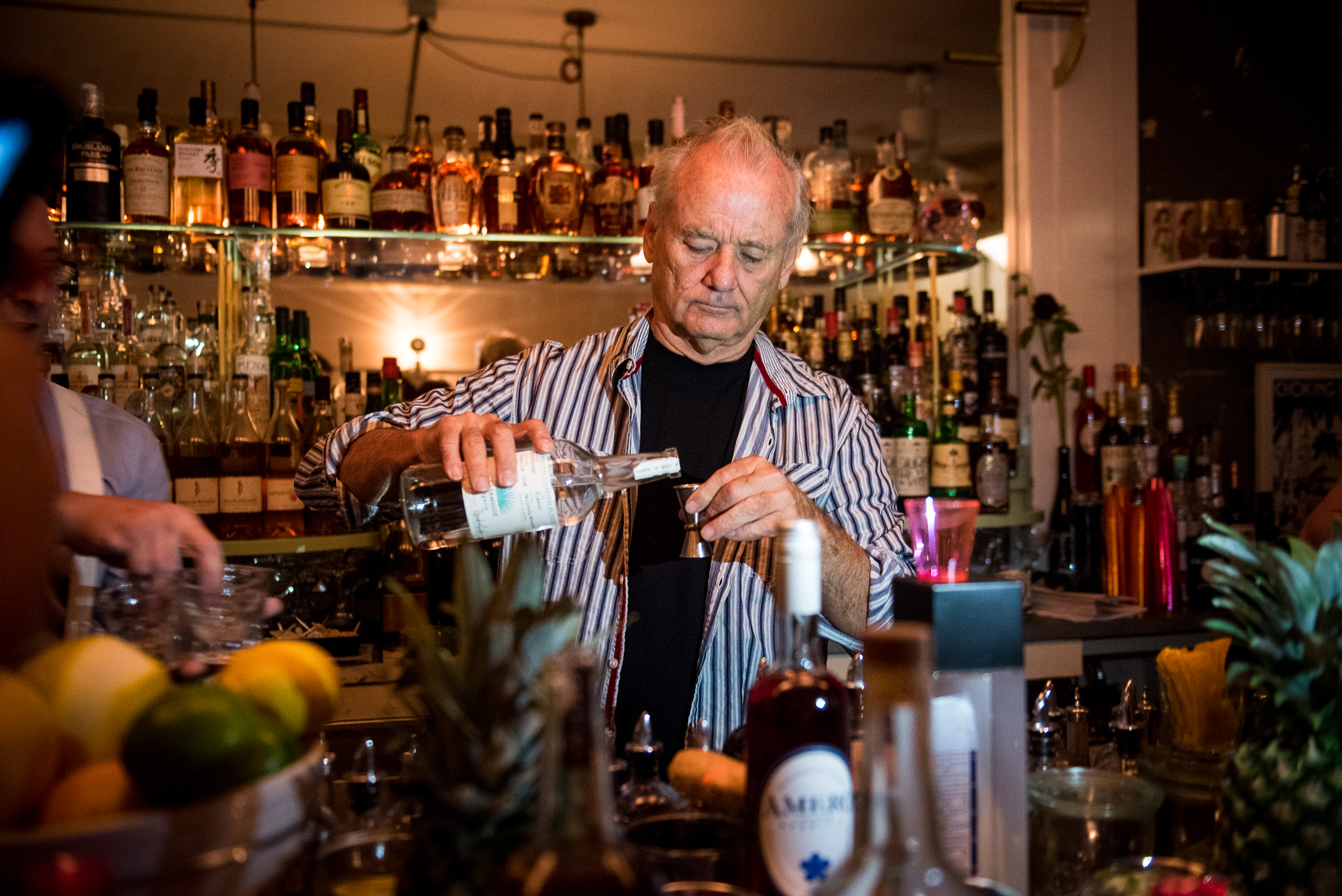 Most Brooklynites, or visitors to the borough, expect a certain kind of bartender–he usually calls himself a "mixologist," recommends ingredients you've never heard of and certainly can't pronounce, and has a rather impressive beard. Bill Murray, luckily, is none of those things, but he did play the part of bartender on Friday and Saturday night, to celebrate his son's restaurant re-opening. Bill spent the evening pouring shots, taking selfies with fans, providing amateur karaoke duties and gamely smiling for a whole slew of Snapchat photos.
Guests, both invited and not, gathered outside of 21 Greenpoint starting on Friday evening, separated into two long lines. Both groups were straining to see what Murray was up to inside.  "My girlfriend broke up with me for waiting in this line!" one uninvited guest exclaimed, begging the publicist for entry. While she told him that it wasn't a possibility, he was spotted inside later in the evening.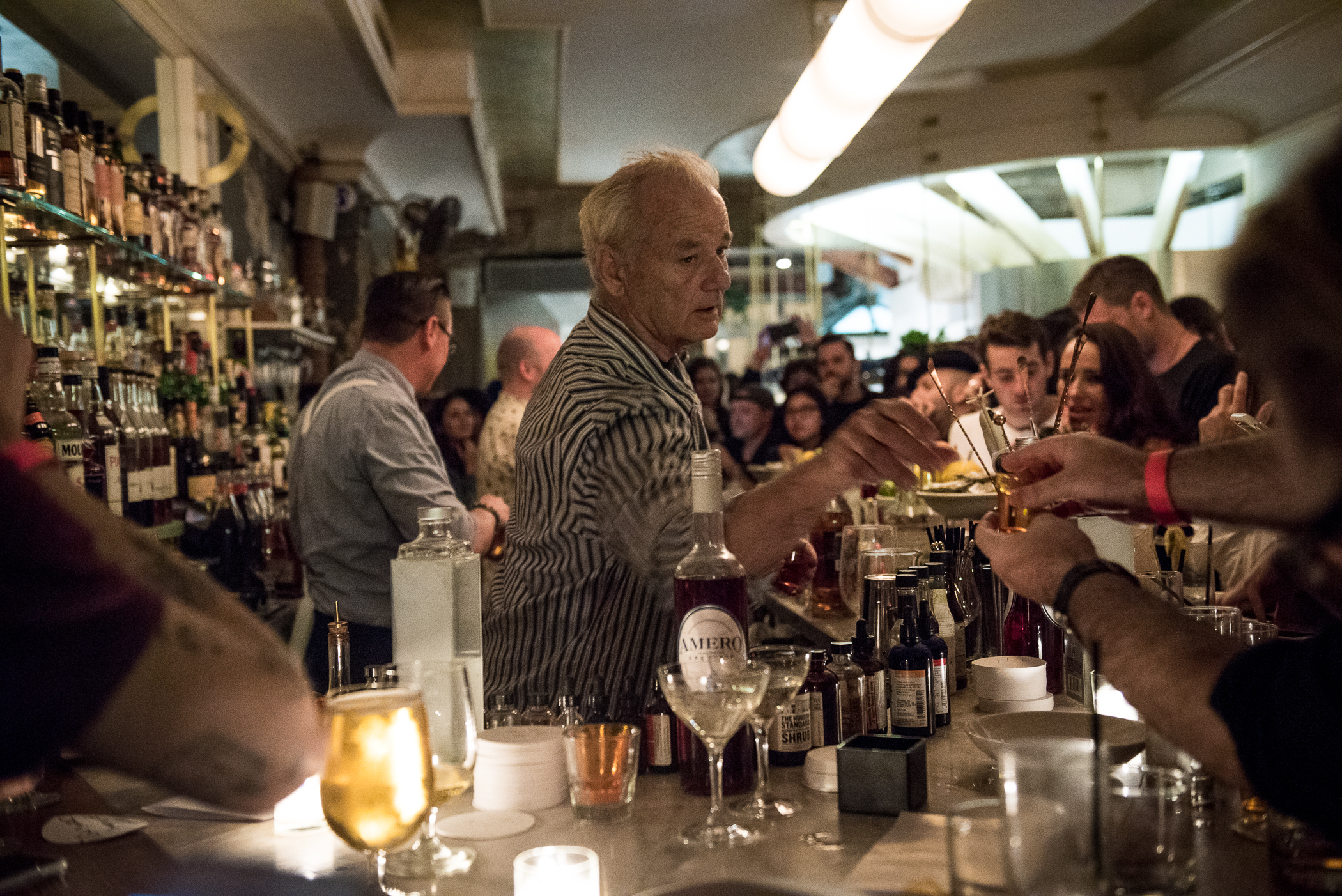 After gaining entry, guests gathered around Bill, who was pouring a seemingly unlimited supply of tequila shots and taking them with overjoyed guests, eagerly documenting the experience. Seated at the bar, I was joined by a childhood friend of Bill's who told me that he had stories that would put him in jail. After said friend ordered a Vesper (not from Bill, who was almost exclusively pouring shots), he told my friend that if he were 30 years younger and unmarried, he would give her his phone number, but off by a digit. Despite the odd comment, he was kind enough to introduce us to Bill, who did more tequila shots in one evening than most college freshmen in a year. It was wildly impressive, to say the least, especially since he kept pouring…although there were a few spills from patrons who couldn't handle their own tequila.
21 Greenpoint is an upscale, very Brooklyn reinvention of the former River Styx, owned by Bill's son, Homer Murray. Bar Director Sean Patrick McClure was formerly at Daniel and Dirty French, and the new menu was created by Chef Sean Telo, formerly of Williamsburg favorite Extra Fancy. Think exposed brick, a pizza oven, ample seating in the back and a dish called the "ugly vegetable snack." The Bee Sting cocktail, made with ginger, lemon and bourbon, was particularly popular with the young, hipster crowd.
Towards the end of the evening, guests were politely asked to leave, so the fans outside who had been waiting for hours (it was previously thought to be an open event) could have a Bill Murray moment of their own. Pizza was passed around, fresh from the oven, and there were plenty of specialty cocktails to make the trek to Greenpoint worthwhile. And the crowd is sure to return–especially if a Bill Murray sighting is possible.