The ultimate party pad.
Photo: Town Residential
The Novogratz design duo carried out the full gut renovation.
Photo: Town Residential
One of six outdoor spaces.
Photo: Town Residential
A giant master suite is necessary, of course.
Photo: Town Residential
A little French flair for the bathroom.
Photo: Town Residential
The bar is imported from Paris.
Photo: Town Residential
What bachelor pad is complete without a Jacuzzi?
Photo: Town Residential
If anyone is in the market for what might just be the ultimate bachelor pad, then perhaps it's time to head to a certain townhouse in Nolita.
Hedge funder-turned-private investor Bradley Zipper just listed his 5,000-square-foot townhome at 4 Centre Market Place on the rental market.
Sure, it's not a permanent solution for any new bachelors (hey, Brad Pitt!), but a six-month lease for a fully furnished four-story home might appeal to those who are new to the whole bachelor lifestyle. Whatever that means.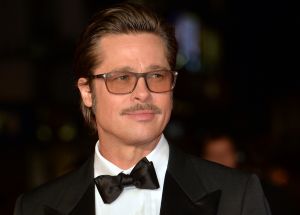 Zipper bought the three-bedroom, four-bathroom townhome from design team Courtney and Robert Novogratz, who he then hired to carry out a complete gut renovation of the place. He's taken it on and off the market a few times since 2014, but perhaps he's not ready to entirely say goodbye to the home just yet.
The 25.5-foot-wide pad is asking $40,000 a month, for which one gets to a enjoy things like a full 14-foot mahogany and pewter bar on the fourth floor that was imported from Paris, complete with a wood-burning fireplace and an outdoor terrace at each end of the bar.
The first level isn't too bad either, with 12-foot ceilings, living and dining rooms, and an open kitchen with a rear courtyard outfitted with a projection screen and a fire pit. There are six outdoor spaces in total, including a rooftop terrace Jacuzzi, because this is a very practical home.
The master suite takes up the second floor, and has a Juliet balcony, a custom walk-in closet, and 10-foot ceilings.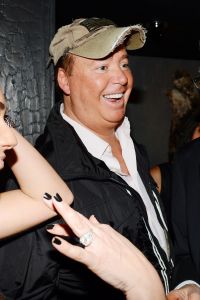 Since this is a true man cave, the basement is decked out too—the 900-bottle wine cellar is essentially its own dining room, and can "easily seat 15 people" according to the listing held by Town Residential broker Brandon Trentham.
Perhaps Zipper has some mixed feelings about the home, stemming from a 2014 incident in which his then-girlfriend allegedly threated him with a kitchen knife while in the Nolita abode—he was subsequently granted a restraining order. On another note, the listing does add that if the tenant would like, the owner will provide a personal driver—at an additional charge, of course.