NEWARK – As the second week of the Bridgegate trial came to a close on Friday, key witness for the prosecution David Wildstein found himself facing cross-examination by defense attorney Michael Critchley. During Critchley's questioning it was clear that the attorney representing defendant Bridget Kelly was attempting to paint Wildstein as a member of New Jersey Governor Chris Christie's "inner circle" even during Wildstein's 2010-2013 tenure at the Port Authority of New York and New Jersey. The lane closures for which Kelly and former PA Deputy Executive Director Bill Baroni are facing charges caused crippling traffic in Fort Lee from September 9 through 12, 2013. Wildstein said he coordinated three local access lanes in Fort Lee to be funneled into one as an act of retribution against Fort Lee Mayor Mark Sokolich for not endorsing Christie for re-election and that both Kelly and Baroni were directly involved.
During the Friday cross-examination, Critchley presented a significant amount of e-mail/written evidence that pointed to close ties between Wildstein and important members of Governor Christie's administration prior to that lane consolidation. Among those linked to Wildstein was former Christie Campaign Manager Bill Stepian through a number of email exchanges between the two. Those e-mails were primarily from 2012 and 2013, the same time period during which Christie was staging his 2013 gubernatorial re-election campaign. In those emails, Wildstein advised Stepian on a number of gubernatorial campaign-related issues. That advisory role included analysis collected by Wildstein about past gubernatorial campaigns, an assessment of all New Jersey municipalities to determine which were more likely to back Christie for re-election, and research Wildstein conducted on 2013 Democratic gubernatorial challenger Barbara Buono's running mate Milly Silva, among other issues.
Critchley also reviewed excerpts from Wildstein's planner taking back to 2013. Entries there demonstrated meetings and calls held between Wildstein and the following key members of the gubernatorial administration: Governor Christie, Stepian, Christie's chief political consultant Mike DuHaime, former Christie Chief of Staff Kevin O'Dowd and former Christie press secretary Michael Drewniak. Wildstein said that his communications with those close to Christie during his campaign lead-up came as a result of his long-standing role as a political operative in New Jersey. He claimed that he and Stepian had discussed maintaining that role during Christie's administration.
Additionally, Critchley's questioning probed Wildstein on the role he felt he would eventually have in Christie's presidential campaign (and potential presidential administration) and why he believed that a role in such capacity was in his future.
"I think the governor was clear in my being a part of his political future," Wildstein said. The witness said he believed the governor was clear because of conversations he had with members of his administration about the potential for a future there. Wildstein also said he and Christie had a joking conversation at the October 2012 wedding of Drewniak regarding his potential role in a Christie presidential administration. During that conversation, Wildstein said he joked with Christie that he wanted to be "ambassador to Anguilla."
Wildstein also said that he had spoken with Drewniak about his desire to be involved in Christie's political future. He also said that he "probably spoke" with DuHaime and Stepiam about the same. When questioned, Wildstein said he was willing to move from New Jersey to early primary states New Hampshire or Iowa in order to lead Christie's presidential campaign on the ground there.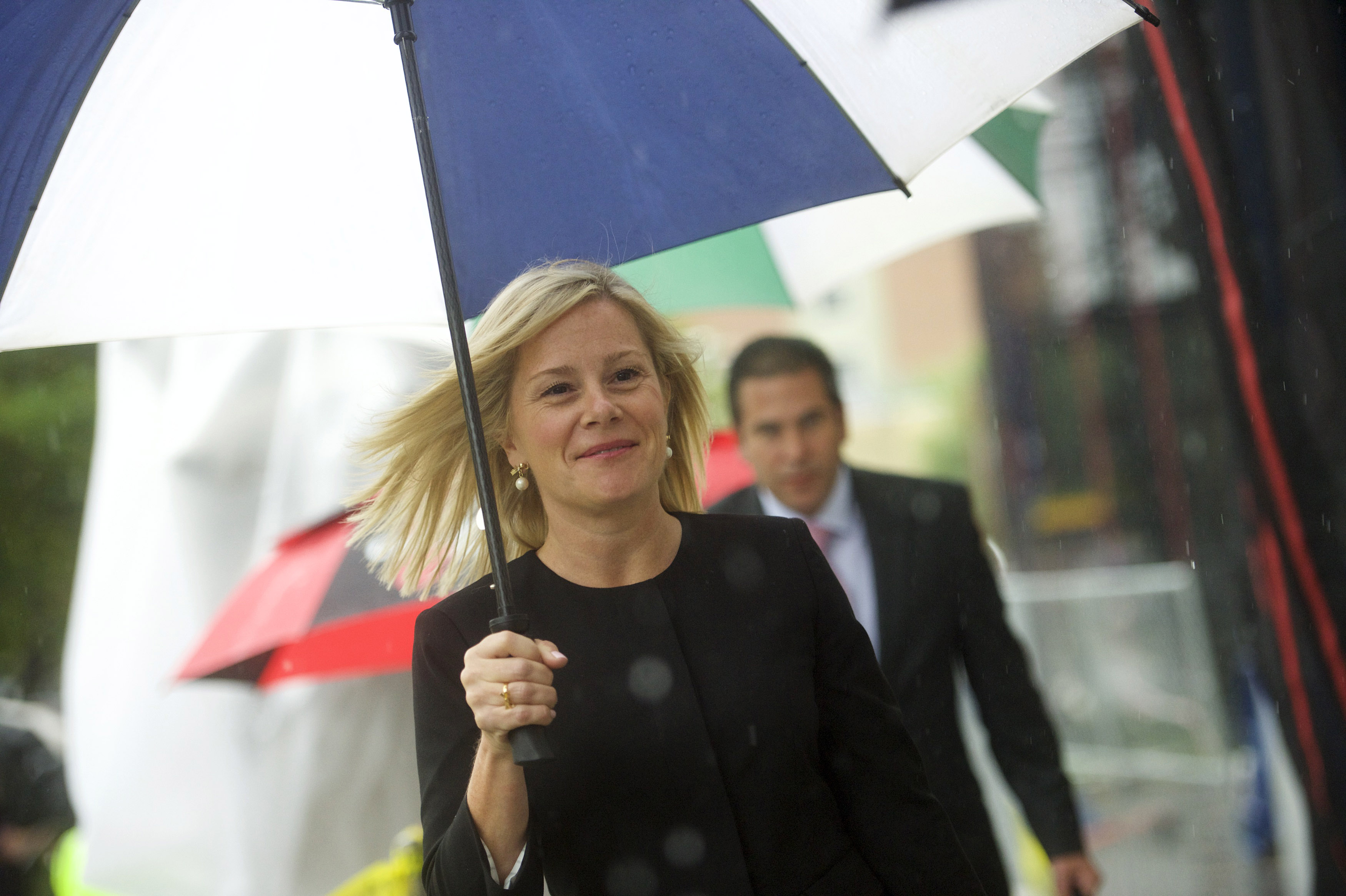 Though Critchley is representing Kelly, the attorney did not mention her communications with Wildstein as he discussed the former Port Authority employee's communications with members of Christie's "inner circle." At the time of the closures, Kelly was the Deputy Chief of Staff for Christie.
When Critchley did bring up email correspondence between Kelly and Wildstein, it was an August 12, 2013 email from Wildstein to Kelly.
"I have an issue to discuss with you, extraordinarily weird, even for me," Wildstein wrote. That e-mail came just one day before the now-infamous e-mail send from Kelly to Wildstein that said  "time for traffic problems in Fort Lee."
Critchley also presented an e-mail sent from Kelly to Wildstein on September 14, 2013, the day after Port Authority Executive Director Pat Foye sent an email reversing the lane closures. September 13, 2013 was also the day The Record's Road Warrior column published an article on the lengthy delays resulting from the lane closures.
"Check out the Road Warrior. I'm confused," Kelly's e-mail read. In his testimony, Wildstein said he was unsure what Kelly was confused about in the e-mail because he said the two spoke the day before regarding the column.
Wildstein maintains that Kelly was one of the main coordinators of the lane closures. In his opening statement, Critchley argued that Kelly's role in the closures has been wrongly tied to Wildstein.
Testimony will continue on Tuesday in the U.S. Federal Court in Newark.