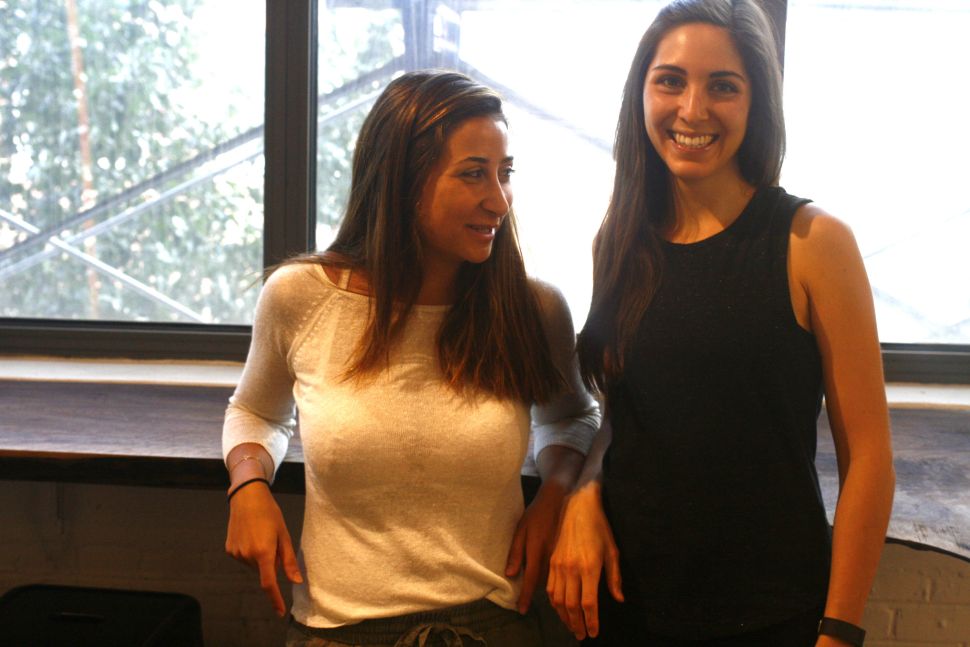 When Romy Raad and Natalie Neumann told the Observer about the second crisis that nearly destroyed their project, Metabrew, which aims to bring a better energy boost to the health-conscious masses, Raad started laughing. Neumann looked as if she were reliving trauma. The balance of reactions captured what has, thus far, made the pair a resilient co-founding team. Metabrew is out on Brooklyn and Manhattan shelves now, but at least twice the momentum to get it there nearly evaporated.
"I think the good thing is we have each other," Neumann told us during an interview at their work space in Brooklyn.
Building a company around stuff that has to go into actual stores requires a whole other breed of attention to detail compared to those whose products get distributed via the internet. The co-founders have gone to deliver free sample cases to stores only to be turned away because the person who agreed to receive it wasn't in. It's the kind of headache that the pair deals with regularly these days.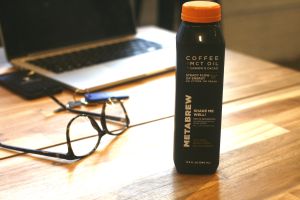 It has taken 18 months to get the product into stores. Metabrew is a drink inspired by Dave Asprey's Bulletproof Coffee, which increases metabolism and curbs appetite with butter and coconut oil in hot coffee. Butter in coffee weirds a lot of people out, though, so the pair subs in cashew butter for the dairy version and adds some cacao (which makes Metabrew both paleo and vegan, if that's your jam). They also sell it ready mixed and cold ($4.99, suggested retail). It just needs a good shaking.
More precisely, the coconut oil is medium-chain triglyceride, or MCT. "It makes your body burn just a little hotter," Neumann explained. It's the ingredient that differentiates them from other drinks promising better energy.
We visited the team on Thursday of last week as they brewed 1,620 bottles, their second store-ready batch. We made this 360 video which can be viewed here or with a Google Cardboard ready device.
Look around the brew room as the team mixes their oils in 35 pounds of brewed coffee:
After their bottles have been processed off-site, the pair will rent a truck and personally deliver cases to all the New York stores that carry them.
"We're trying literally the dirtiest parts of the job," Raad said.
The company's first existential crisis came around this time last year. To sell food, it has to be produced in a commercial kitchen, which the recent Parsons School of Design graduates didn't have access to. Then a friend of a friend introduced them to a guy who said he was opening an East Village restaurant that would only serve dinner. He offered to let them use his kitchen by day in exchange for running a morning coffee counter.
Neumann said, "We built everything around that system."
The restaurant never opened. Its lease never got paid. The guy vanished. To this day, they don't even know what his hustle was.
"We did a couple mistakes," Raad confessed. "One was trusting someone that much."
Their second crisis would come shortly after the Observer sat down with them for the first time, in January of this year, inside Neumann's Manhattan apartment and company HQ, with a giant whiteboard covered in plans next to us as we spoke. At that time, they were gearing up for a Kickstarter campaign that never went live. They spent two months on it, even finishing the ever important video.
Then they met with a consultant who told them that their concoction had a shelf life too short to make attractive rewards. At that time, it only held up for a matter of days. In fact, when Neumann gave me a few sample bottles on that visit, and she made me promise to get them into a refrigerator right away (I said I would, then forgot—I still drank them, though).
The two respond to disasters completely differently. Neumann said, "I pull the plug on any electronic device around me and hibernate."
"I need to talk to everyone," Raad countered.
After a few days, they regrouped. Neumann said, "We took one problem at a time and tried to fix it."
At least by then they had a space to look forward to. A co-working kitchen for food makers, Brooklyn Food Works, was coming to Flushing Avenue in Brooklyn, inside the old Pfizer building. With access to a proper kitchen, they would be underway.
If only. The space pushed back its opening by five months.
Between pulling the plug on the Kickstarter and finally moving into their work space, they found a solution for the shelf-life problem. High pressure processing allows their brew to last much longer (84 days, according to the consistently precise Neumann). It's one part of the workflow that they can't do themselves, which significantly ups their cost, but it makes the product much safer without compromising their ingredients.
The drink has its origins in their shared discomfort with the American lifestyle. Raad came to New York from Lebanon and Neumann from Germany. Both made the trip to go to grad school Parsons, where they met.
"We both came from backgrounds where good food and clean food are a given," Raad said. Neumann didn't even know what high fructose corn syrup was before New York. "I went from being a proper Bavarian to being vegan," she said.
They began strategizing how to make healthy foods in a way that fit with their lifestyle. They hosted dinner parties and tested recipes. What's now their coffee drink started as a small pudding cup. Then it was a shake. Both versions leaned on ghee, which their testers didn't like. Once they settled on a coffee, the bottle and serving size iterated again and again before they found today's design, which both holds up under HPP and gets seen on store shelves.
Two crises and a graduation after they started this journey, all they need to do is convince the dispersed community of health food stores and bodegas that there is a market for their drink.
Neumann said, "It's fun because we learn a lot of things we never imagined learning."