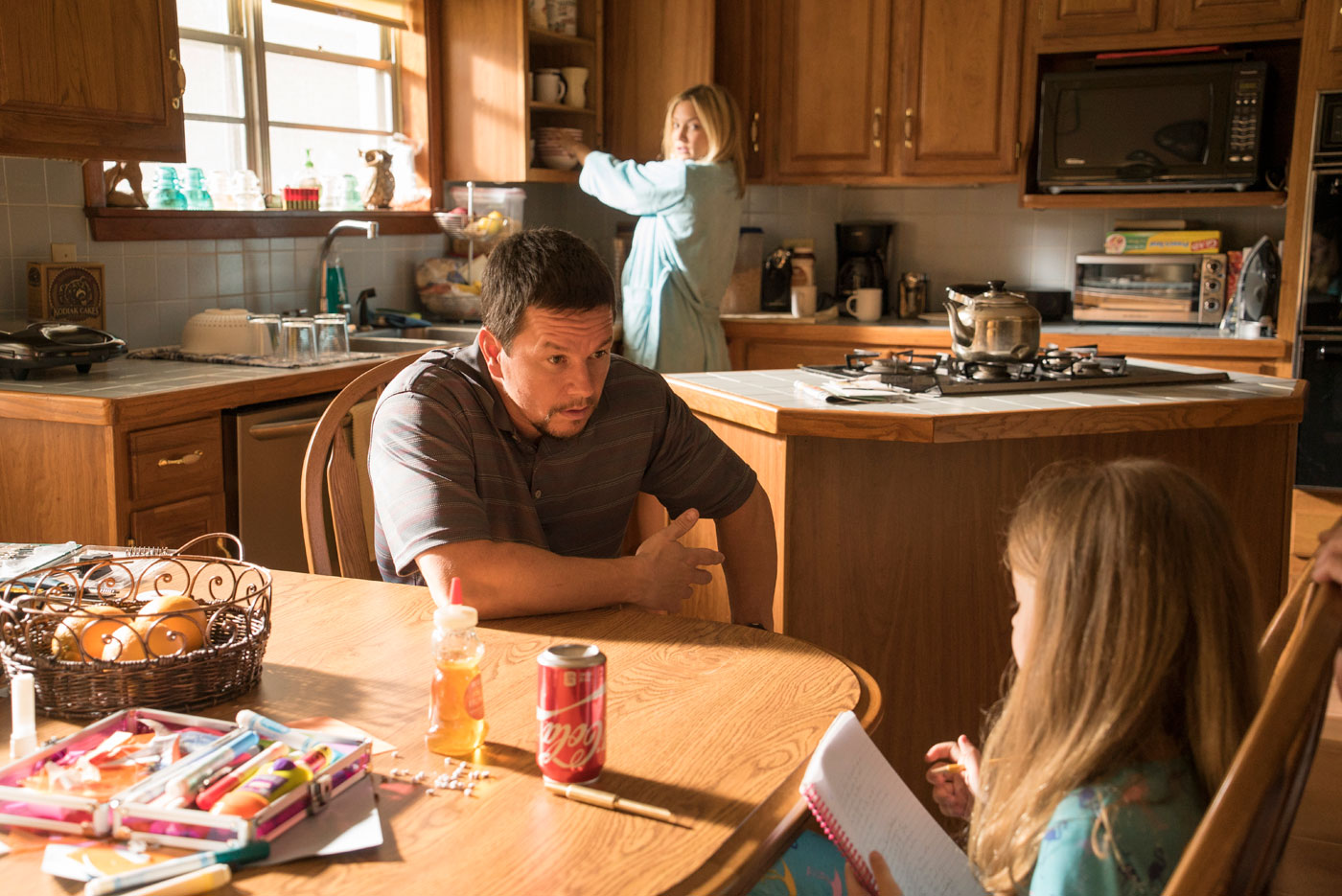 OK, knucklehead, Lorenzo di Bonaventura, you actually told The Hollywood Reporter: "We've abandoned young males largely in our business." What fictional planet does the Deepwater Horizon Producer inhabit?
The former Warner Brothers President of Worldwide Production, 59, continued – and nobody stopped him! "[Young males] like R-rated movies. They were the most dependable audience of my 25 years in this business. They've become less dependable because we are not making product for them. That's a big mistake."
You, Mr. Neanderthal, are the big mistake, along with all those wretched cash cow Transformers pictures you made that make my ears bleed. And, what shocks me is that you're my generation. You're young enough that your mother possibly burned her bra. (She, after all, according to THR: "banned toy soldiers and guns from the home" in New Hampshire, inspiring a psychological reaction for which movie audiences suffer to this day.)
I would have expected this bias from, say, some creaky octogenarian on his third surgically altered wife. But even Walt Disney saw the financial value in Disney princesses and unbridled witches and stepmothers – even he reached out to men and women who together comprise this thing called humanity.
Perhaps, Lorenzo, you oily insider from the executive suite, you approached your in-house focus group – your sons, 18 and 15. Possibly, they were bellyaching that they had to readWuthering Heights in AP English – a novel BY A WOMAN — or attended a school-imposed workshop on how not to rape a sleeping co-ed. Their complaints were likely an excuse to shoo you out of their well-wired media dens so they could continue to watch porn on the internet or play World of Warcraft. Both activities remain — sigh of relief — bastions of masculine agency in these trying times.
I'm cutting THR's team of Toronto reporters some slack. These film festival interviews, like many I do, are an opportunity for the "talent" to chat in a safe space. It's not rocket science and it's not Meet the Press or even that ridiculously biased and misogynist Hardball with Chris Matthews (because Softball with Blowhard would just sound like some lost Salinger short story).
Regardless of Bonaventura's concern, the facts remain indelible: Hollywood hasn't ditched its male base. Today's major movie opening is The Magnificent Seven, starring a septet of actors with ballsacks and testosterone herded by their muscular director Antoine Fuqua. No male tears here.
As former Philadelphia Inquirer film critic Carrie Rickey remarks: "Do I need to remind readers that the 1980s saw Goonies and Ferris Bueller and Weird Science and the '90s and the past decade has been a superhero glut?" She adds, "Scratching my head at Bonaventura's take on how the movie industry is failing young male moviegoers. I encourage him to look at the stats of Stacy Smith at USC and Martha Lauzen at SDSU which show that a disproportionate number of movies are made for — and star — young males. He could look it up."
Smith's 2016 study, "Inclusion or Invisibility: Comprehensive Annenberg Report on Diversity in Entertainment", revealed that females comprised only a third of the speaking parts in movies and a mere three percent of film directors. The study notes: ""The film industry still functions as a straight, White, boy's club."
Lauzen's "It's a Man's (Celluloid) World: Portrayals of Female Characters in the Top films of 2015" found that women comprised 22 percent of the protagonists and 18 percent of the antagonists in 2015's top 100 films. And that actually represents progress! For good or ill, women are still struggling to carry the plot as opposed to enabling the hero to achieve more through either warm cocoa or steamy caresses.
The facts underscore that the Titanic problem of male abandonment identified by Bonaventura as an industry-crushing problem is bullshit. However, the producer's penile panic is symptomatic that the movement for gender equality is having an impact in Hollywood. Because, as the saying goes: "When you're accustomed to privilege, equality feels like oppression."