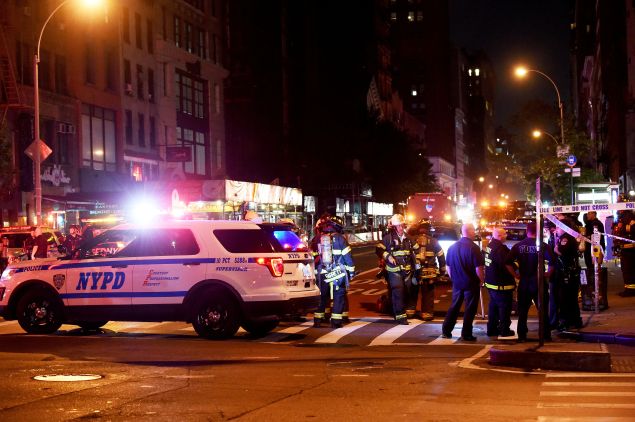 On Saturday, a "pipe bomb-style device" detonates along the path of a 5k race for a military charity in Seaside Park, New Jersey, followed by an explosion in the Chelsea neighborhood in New York City, injuring at least 30 people. The same day stabbings occur at a St. Cloud, Minnesota, mall where a witness claimed the assailant, dressed as a security guard, screamed, "Allah." All are likely terror events, occurring just as the 2016 election shifts into high gear. The question is, What does it all mean?
The trio of attacks raised concerns that more are on the way, potentially shaping the upcoming presidential election.
Pundits expect terrorism to affect the 2016 election, but nobody is exactly sure how. The best way to determine if and how this happens is to analyze how terror attacks impacted prior elections.
Myth 1: Terrorists Save Their Attacks for Election Season.
There are certainly cases of pre-election terrorism, such as the attack on the Madrid trains and station in Spain in 2004, a wave of Hamas attacks before the 1996 Israeli election, and Osama bin Laden's threatening video just before the 2004 election in the U.S., just to name a few.
Of course, there are also a number of terror attacks that occur when an election isn't going on in a democratic country. How do we know if these are more likely? My students and I collected data on all terror attacks in America that were identified as such by The New York Times. We found that there was at least one per month in 2014 (except for February, which had none), the year America had congressional elections where terrorism (ISIS) was a key issue.
But only two months had more than one attack. There were six in June, well before most of the serious election focus, and two in September. The one in November occurred at the end of the month. And there's only slightly more of these attacks in 2014 than in recent non-election years of 2013 and 2015.
It's an admittedly small sample, but this study indicates that it is unlikely for terrorists to schedule their calendars around a target county's election cycle. In certain circumstances, you'll see a few more attacks before a critical election, but remember that in Spain, groups were still plotting attacks after the election, just as Al Qaeda was gunning for the U.S. in 2005 and 2003, as well as 2004.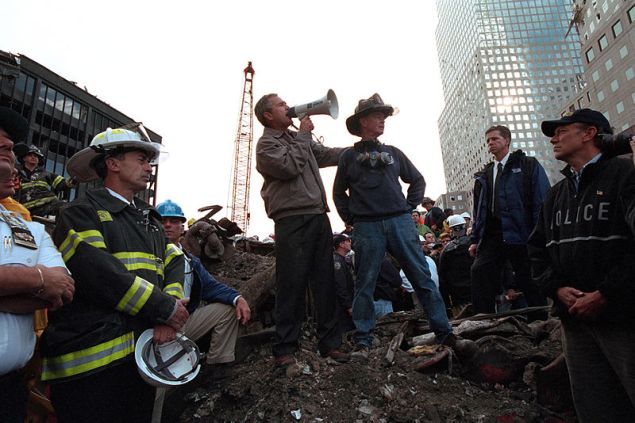 Myth 2: Terrorists Prefer a Particular Political Party to Win.
In his 2004 video to the United States, bin Laden pointed out that it didn't matter if Kerry or Bush won. And that's how terrorists perceive their adversaries. Partido Popular was a Spanish conservative party in office in 2004, but Al Qaeda operatives plotted more attacks even after the Spanish socialists took over. Shimon Peres of the left-leaning Labor Party led Israel at the time of the Hamas attacks. George W. Bush served as president during 9/11 and the 2004 video, but as Republicans have pointed out, attacks on America persisted well into the Obama Administration. The goal of a terrorist is to intimidate a country, not pick its next leader.
Myth 3: Terror Attacks Always Hurt the Incumbent Party.
Partido Popular lost in Spain after the 2004 train bombings, just as the ruling Labor Party lost in Israel after 1996 Hamas attacks, giving many pundits all the evidence they needed to solidify their belief in this myth. But it's not so simple. After all, the bin Laden video didn't topple President Bush. That's because incumbents can often receive a "Rally 'Round the Flag" effect, or a burst of patriotism, in the wake of a terror attack, like the one Bush received after 9/11. It has even been found to apply to domestic terror attacks, like the Oklahoma City Bombing attack, which boosted Bill Clinton's ratings. In fact, Partido Popular initially benefited from a burst of patriotism from the public. Only when they falsely blamed the Basques—typically supporters of the opposition—instead of Al Qaeda, did the party suffer at the ballot box.
What Really Matters: Formulating a Coherent Anti-Terror Strategy Before the Election
The ability of incumbents and challengers to run on a credible antiterrorism strategy seems to be the key when attacks occur. Instead of deceiving the public about the Basques for political gain, Partido Popular would have been better served whipping up sentiment against Al Qaeda after the Madrid train bombings. Israeli prime minister Peres focused too much on peace deals with Arab neighbors, instead of an internal security strategy that might have thwarted suicide bombs from Hamas. This enabled the more conservative Benjamin Netanyahu from the Likud Party to prevail in 1996. Bush was also seen as more effective on the issue of terrorism than John Kerry, garnering support from 86 percent of those who felt it was the most important factor in the 2004 election.
We will undoubtedly witness more terror attacks, perhaps inspired by ISIS or even some other terror network or domestic group. But that alone won't tip the balance to the incumbent party, or a particular ideology. The ability of Donald Trump or Hillary Clinton to offer the more effective antiterrorism strategies will have more to do with the outcome on November 8.
John A. Tures is a professor of political science at LaGrange College in LaGrange, Ga. He can be reached at jtures@lagrange.edu