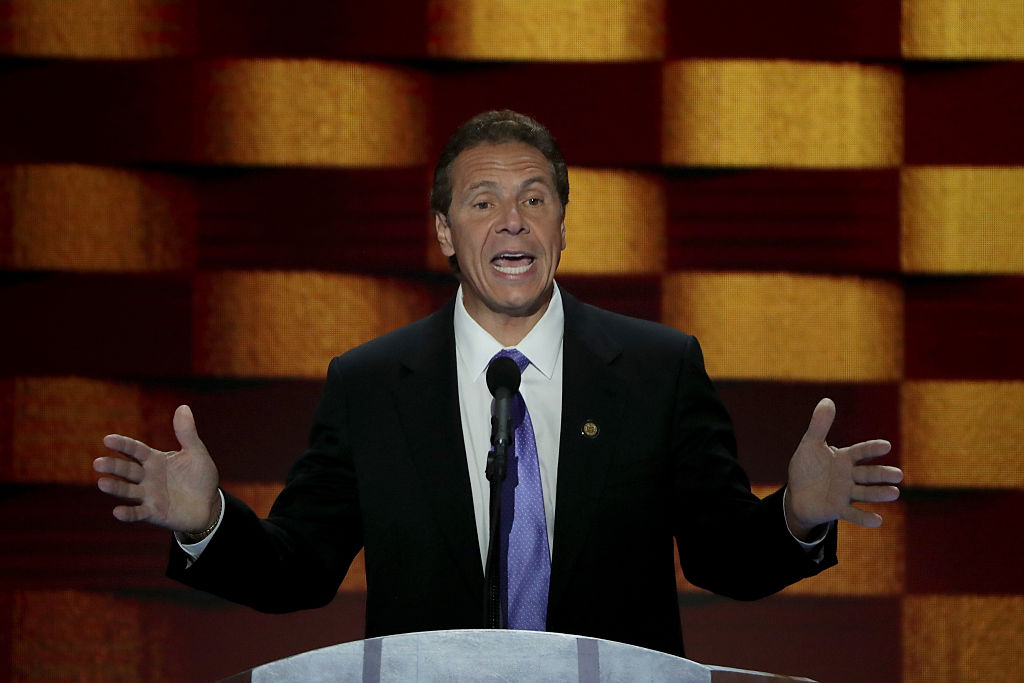 Gov. Andrew Cuomo defended his pro-business bona fides today, after Republican presidential candidate Donald Trump slammed the ubiquitous and expensive television commercials aimed at luring jobs to the state.
"Obviously the message is effective, because last time I checked, Donald Trump is located in the state of New York," Cuomo quipped today to a gaggle of reporters after an unrelated press event in Manhattan.
The commercials in question, funded by the controversial Start-Up NY program, drew Trump's criticism during a speech to the state's Conservative Party yesterday—during a meandering speech that saw him decry the state's economy and insist there was "no hope" for upstate in particular unless he is elected president.
"I see the ads. I have no clue on how much money they spent on that ad," Trump said yesterday, according to the Post. "But I guarantee you the money would have been better spent doing something else. How much business has been gotten from that ad?"
A state report found that just 408 jobs had been created through the Start-Up NY program.
Cuomo defended the advertisements today, saying they were aimed at letting employers know the state is "pro-growth and pro-business."
"What we're doing is promoting economic development, promoting job growth and we want to make sure that businesses come to New York and locate in New York," he said. "We have states all day long trying to steal our businesses and lure them to other states."
The governor has not been quite as outspoken a critic of the Queens-born real estate mogul turned presidential candidate as some of his Democratic colleagues in the state, but he was nonetheless not surprised to wind up in Trump's crosshairs.
"Was I shocked that Donald Trump criticized me?" he asked. "Could anyone be shocked that Donald Trump criticized anything?"
The Trump campaign didn't immediately respond to a request for comment.
Disclosure: Donald Trump is the father-in-law of Jared Kushner, publisher of Observer Media.