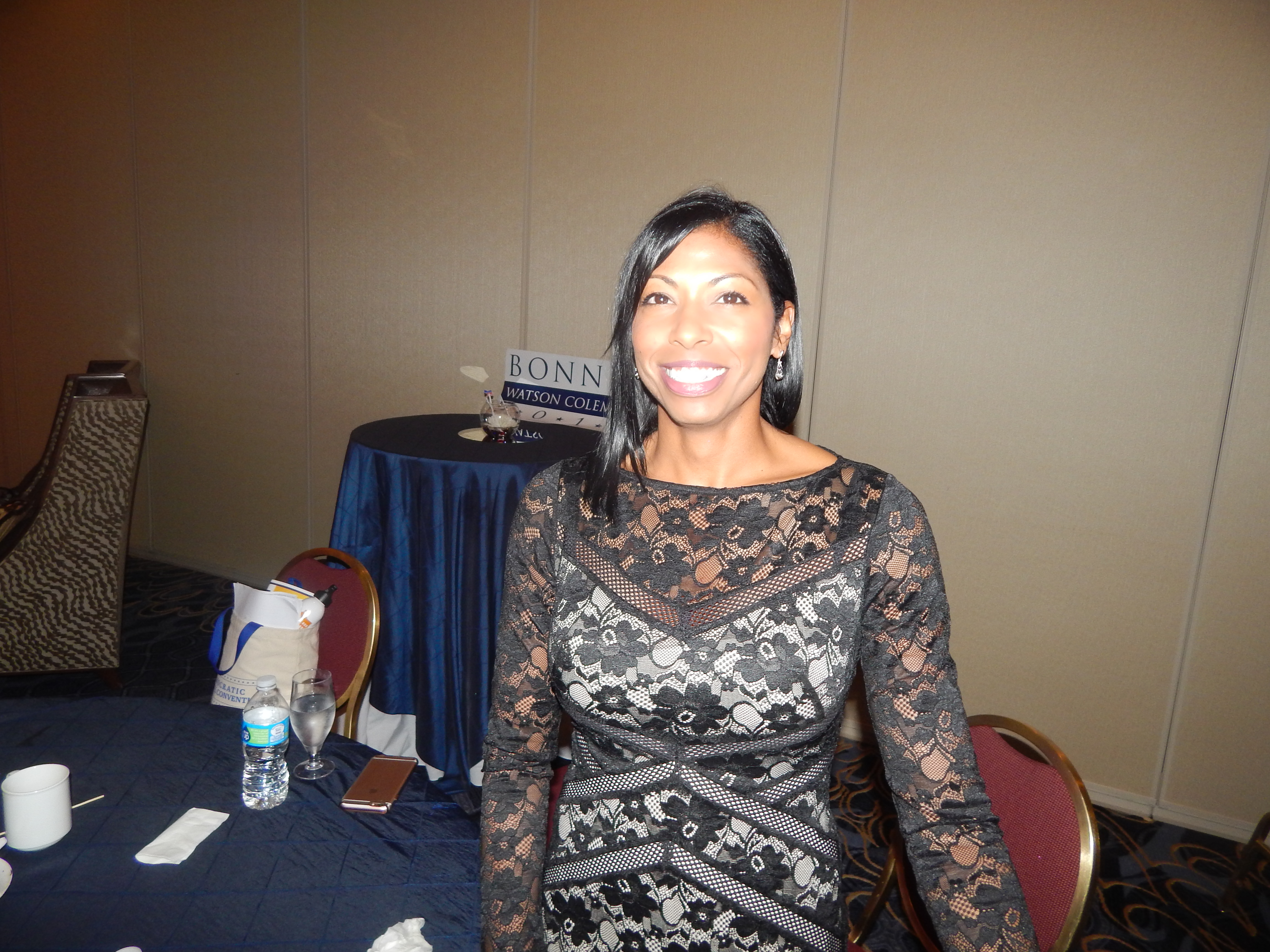 Peg Schaffer, the Somerset County Democratic Committee Chairwoman, announced on Wednesday that freeholder candidate Maria Rodriguez would be dropping from the race in order to "refocus on her growing psychology practice and her teaching responsibilities." Doug Singleterry will join the ticket in Rodriguez's place.
According to a statement released by the Somerset democrats, Rodriguez is also dropping out to increase the time she can spend with her six-year-old son.
"Maria is one of our most tenacious and talented candidates," said Schaffer in a statement. "And although she has decided to step back this year, I am convinced she is a future star for us in Somerset County. Maria and I and the Somerset County Democratic Committee are very pleased that Doug Singletary [sic] will be our candidate for freeholder this fall. Doug is an excellent campaigner and an incredibly accomplished public official. We look forward to the campaign this fall."
Singleterry is currently serving his third term on the North Plainfield council.
Somerset County Republican Chairman Al Gaburo issued a statement in response to the news.
"I'm not surprised the Somerset Democrats looked to bail on freeholder candidate Maria Rodriguez," he said. "Her compromised background was devastating to their ticket. Now at the last minute they have inserted North Plainfield Councilman Doug Singleterry, who has already been rejected by the voters of Somerset County, not once but twice. We look very much forward to matching Freeholder Director Walsh's record to Mr. Singleterry's failed tenure in North Plainfield."
Singleterry responded with a statement of his own.
"For years the Somerset County Republican organization has gotten a free pass due to party affiliation, this year is different," said the councilman. "I look forward to discussing how to make county government more responsive to the needs of Somerset County: re-instating the streetscape program and investing in economic development, fixing our county roads and bridges, and prioritizing investments in education and job training through Raritan Valley Community College and  the Bridgewater Vocational school which deserve our full support. I hope to be a voice for these and other countywide issues that impact all our residents."