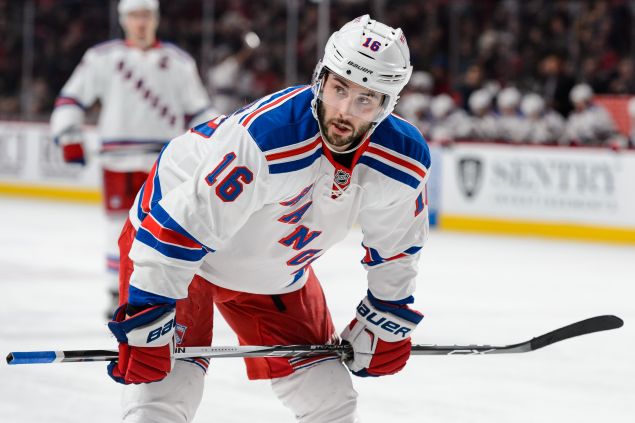 As Rangers fans prepare for the best time of the year, also known as the upcoming hockey season, one former team member is packing up and saying his goodbyes to the city.
We suppose it is understandable that Derick Brassard, who was traded from the New York Rangers to the Ottawa Senators (for Swedish center Mika Zibanejad) just two months ago, has chosen to list his Tribeca condo, but we're still sad to see him go.
Brassard, who is from Quebec, said the trade was a "little bit of a shock." We also assume he's not particularly thrilled to part ways with the two-bedroom, 2.5-bath pad, which he bought from from interior designer Sterling McDavid for $4.15 million in September 2015— just a year after he signed a $25 million, five-year extension contract with the Rangers.
Alas, he's now headed back up north, and he's stuck a $4.35 million price tag on the 1,670-square-foot apartment Enrique Norton-designed One York Street.
There are northern and eastern exposures in the sixth-floor unit, as well as ceilings of almost 14 feet and wide plank oak floors, per the listing held by Oxford Property Group broker Justin S. There's approximately 200 square feet of outdoor space in the form of a private deck, which is accessed through floor-to-ceiling glass doors off the main living room, as well as a Valcuccine chef's kitchen with a center island.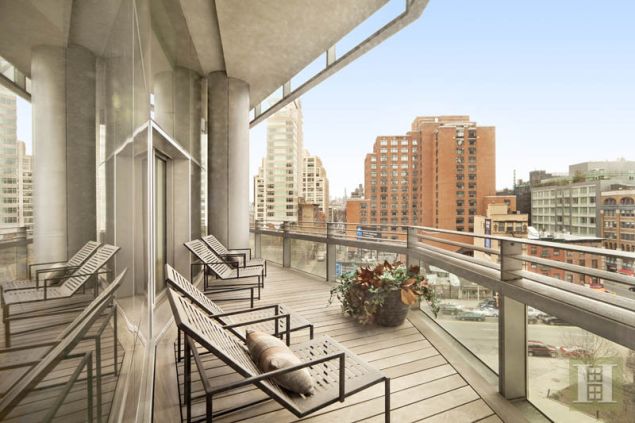 The corner master suite boats views of the Empire State Building, while the master bath is complete with a double sink vanity, steam shower, and radiant floor heating. The listing does not, at the moment, show many (actually, any) photos of the apartment since Brassard moved in, though we suppose it's probably safe to assume that he hasn't been able to do too many updates since it was owned by McDavid.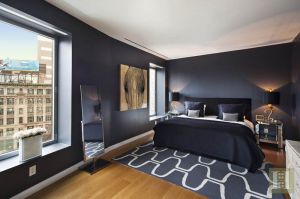 As for who might scoop up Brassard's digs, the listing, which notes that the apartment is next door to Barry's Bootcamp and a Maserati dealership, appears to indicate that a certain type of client will be most interested in checking this place out. Like someone who enjoys being yelled at while running backward on a treadmill prior to buying a new Maserati.