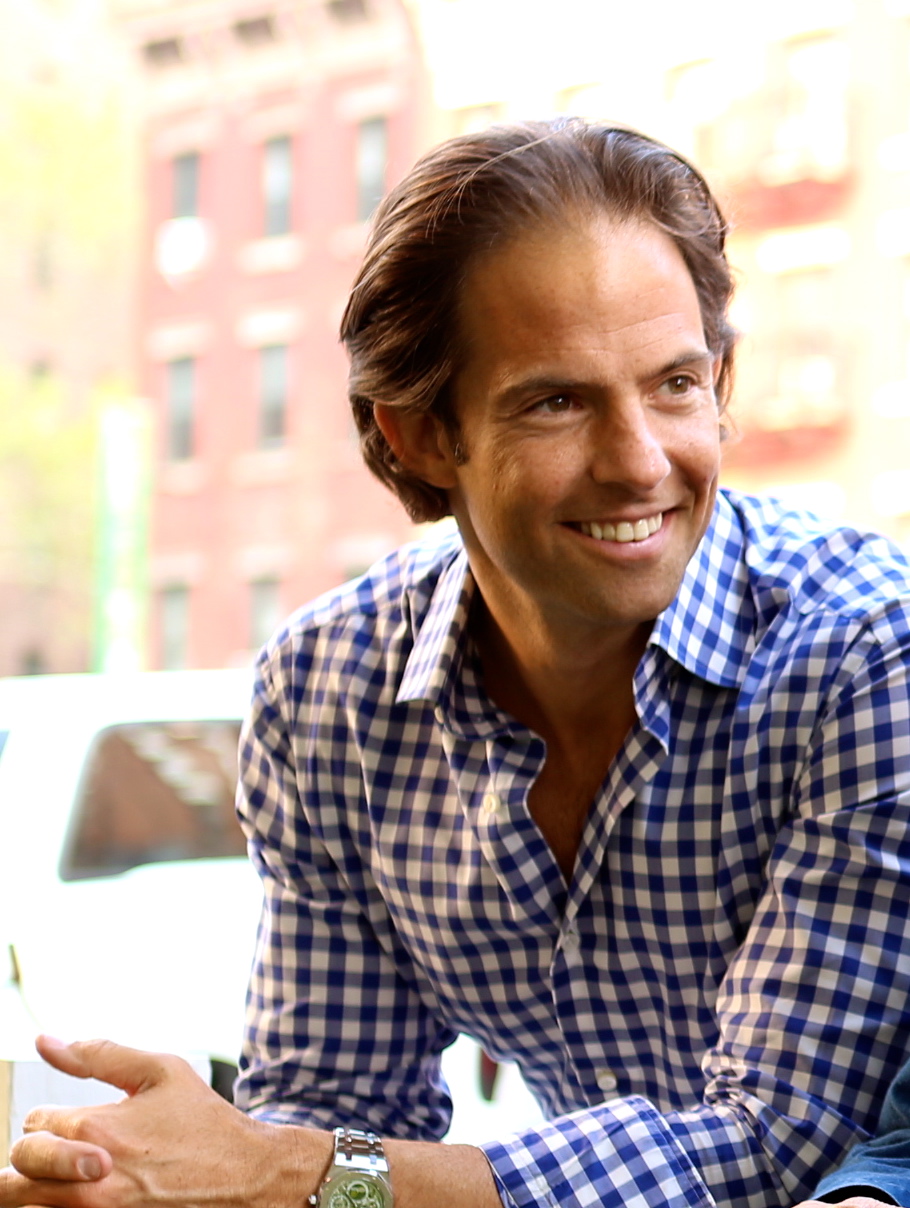 Art collector, real estate developer and society figure Michael Shvo has been indicted by the Manhattan District Attorney for tax evasion related to a scheme to avoid sales tax on expensive art purchases. According to a press release describing the indictment, Manhattan DA Cyrus Vance Jr. has charged Shvo with "Criminal Tax Fraud in the Second, Third, and Fourth Degrees, Falsifying Business Records in the First Degree, and Offering a False Instrument for Filing in the First Degree, among other charges."
According to The Real Deal, Mr. Shvo turned himself in this morning. Neither Shvo nor a representative for the Manhattan DA could be immediately reached for comment but a representative for Shvo said his client is preparing to defend himself vigorously. He is being held on an eye-popping $500,000 bail. A source close to the case described that amount, for a non-violent first time tax offender, with a choice phrase: "fucking insane."
Shvo pleaded not guilty, according to sources.
"Mr. Shvo looks forward to his day in court where he will mount a defense to all charges related to his art business and is confident he will be acquitted. While Mr. Shvo is prominent in the art world he has not committed any crime nor did he act with any criminal intent whatsoever," said spokesperson Ronn Torossian.
Shvo was a star broker at Douglas Elliman before striking out as a developer with his own firm. As detailed in this lengthy Real Deal interview, he stirred up buzz— and with his penchant for publicity, glamorous wife and boldface mentions, some resentful rivals—with projects in Dubai and elsewhere, often collaborating with brand-name designers like Philippe Starck and Giorgio Armani. Like other developers— such as RFR Holding's colorful head Aby Rosen, Harry Macklowe and Jerry Speyer—Shvo also cultivated an appetite for art collecting and even staged numerous high-profile shows, including the transformation of a Chelsea Getty station into a show featuring Astroturf and sheep sculpted by Francois-Xavier Lalanne.
The wavy-haired Shvo and his leggy blond wife Seren—a former Turkish model, whose name is shared with one of the LLCs named in the indictment—were photographed for a coveted "Collector Profile" in Art Info and made the influential list of the art world's Power 100 in Art + Auction.
Shvo's arc as a collector, it seems, followed a similar narrative to that of his real estate career. After a successful run in the early aughts, Shvo was quiet for many years after the collapse of Lehman Brothers, when some of his condo projects fell into foreclosure. The Real Deal said his "once-proud empire [was] in shreds," in 2009.
Of course, he resurfaced in the recent boom, restyling himself as an art collector/developer at a time when the ultra-luxury market, which seems to suit him both in terms of lifestyle and business, had returned.
As a casualty of a tax troubles, though, he is not at all alone among art collectors.
New York Attorney General Eric Schneiderman has been busy on this issue, extracting a $7 million settlement from Mr. Rosen, in which the developer admitted no wrongdoing in failing to pay taxes on $80 million of art that several companies he controlled had purchased. In July, mega dealer Larry Gagosian also paid $4.3 million to settle similar charges brought by Schneiderman's office.
It is unclear why the figures in the state cases were allowed to pay fines while Shvo was indicted and held on high bail. One potentially interesting subplot in a city where federal, state and county prosecutors battle not just for justice but for headlines, is that the prosecutor who is leading this case is thought to have recently left the Attorney General's office to join the Manhattan DA.