FRIDAY, SEPTEMBER 23
Opening: "Brian Andrew Whiteley: Donald Trump Tombstone" at Christopher Stout Gallery's pop-up location at Brooklyn Fire Proof
Artist Brian Andrew Whiteley made headlines in March when he anonymously planted a headstone in Central Park engraved with the name of businessman and Republican presidential candidate Donald Trump. The work was almost immediately confiscated by authorities, and Whiteley's identity as the author of the work remained a mystery until just recently. Now that Whiteley has come forward, he'll be showing the tombstone once again; this time via Christopher Stout Gallery gallery, who are temporarily located at Brooklyn Fire Proof in Bushwick.
Whiteley made headlines when he anonymously planted a headstone in Central Park engraved with the name of businessman and Republican presidential candidate Donald Trump.
SATURDAY, SEPTEMBER 24
Opening: "First Exhibition" at Elizabeth Dee
Now that Elizabeth Dee has completed her move to Harlem, her inaugural exhibition at the new 126th Street gallery space will feature works by artists slated for solo shows over the next year, such as John Giorno and Julia Wachtel.
SUNDAY, SEPTEMBER 25
Event: "Red Hook Regatta" at Pioneer Works
For the second year in a row, Red Hook arts space Pioneer Works is partnering with the community organization Red Hook Initiative to put on a robot-controlled, 3-D printed boat race at Valentino Pier. For the occasion, participants in the Initiative's Digital Stewards program (a fellowship for young adults looking to learn the ins and outs of the latest cutting-edge computer software) have taken a crash course in boat-making and designed their own ships to cruise across the harbor waters.
Screening: "Synecdoche, New York" at the Museum of the Moving Image
Screenwriter and director Charlie Kaufman's film is a mind-blowing conceit: an artist obsessed with mortality immerses himself in an alternate reality of sorts by constructing a giant and meticulous reconstruction of New York City inside a warehouse and, well, living in it. Kaufman (Being John Malkovich and Eternal Sunshine of the Spotless Mind) will be on hand to introduce the screening, and lead a Q&A after.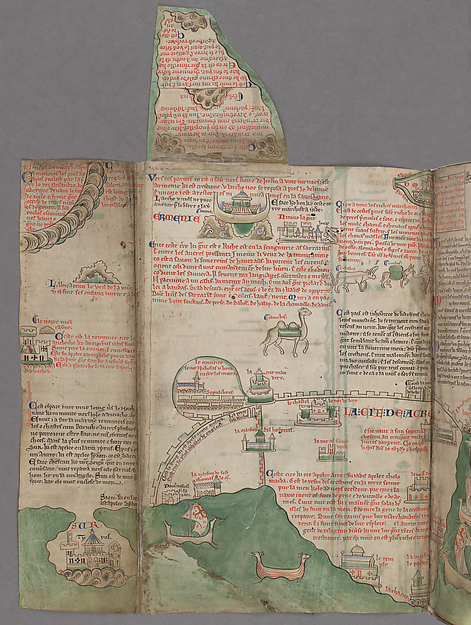 MONDAY, SEPTEMBER 26
Opening: "Jerusalem 1000-1400: Every People Under Heaven" at the Metropolitan Museum of Art
For centuries Jerusalem has been a crossroads for the major religions of Western World. This unprecedented loan exhibition, with borrowed works from over 60 collectors and institutions (many have come from the Holy City itself) attempts to shed light on the various cultures that shaped the art of Jerusalem between the years 1000 and 1400.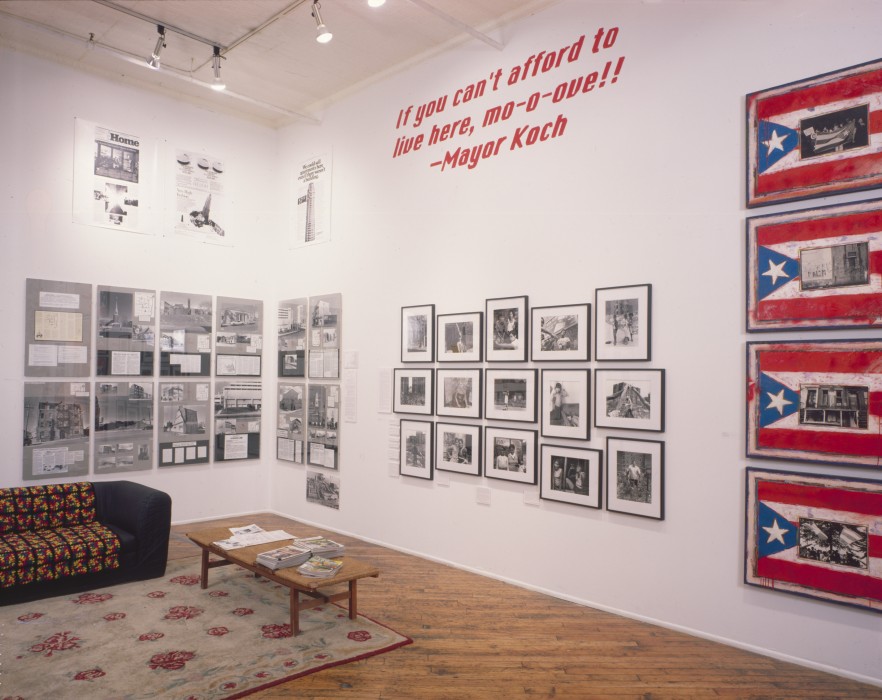 TUESDAY, SEPTEMBER 27
Talk: "Andrea Bowers on Martha Rosler" at Dia: Chelsea
Los Angeles-based artist Andrea Bowers' politically-driven artwork has been included in major exhibitions at the Whitney, the Walker Art Center and REDCAT. Meanwhile New York artist Martha Rosler is known for her photomontages exploring themes of women and war. Details on what the two artists will discuss together are scarce, and the Dia's website simply says, "A conversation between Andrea Bowers and Martha Rosler will occur."
WEDNESDAY, SEPTEMBER 28
Opening: "My Barbarian: The Audience is Always Right" at New Museum
In 2008, art and performance collective My Barbarian (artists Malik Gaines, Jade Gordon, and Alexandro Segade) completed a residency at the New Museum during which they developed a set of five techniques for performance that they dubbed the Post-Living Ante-Action Theater, or simply PoLAAT. During the last eight years the group has traveled the world overseeing performance workshops with an assortment of artists and luminaries. For their return to the New Museum, My Barbarian will invite notable past participants to join them once again for another round of workshops and shows. They'll also be organizing a special election-themed event in November in the form of a caucus. Guests are invited to assume the role of superdelegate and will be encouraged to collectively form a "meaningful consensus" on one of the presidential candidates.