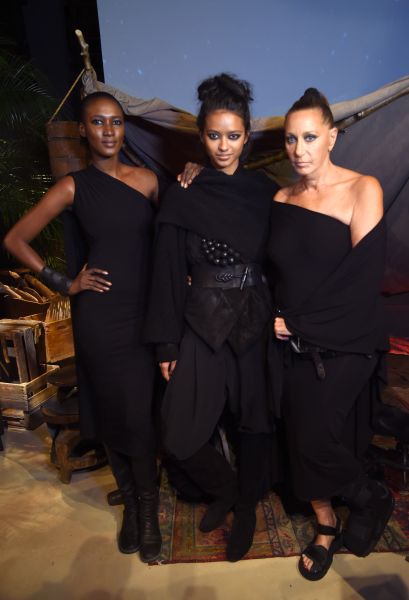 Donna Karan has weathered many of fashion's ups and downs: She was at the epic Battle of Versailles, she worked under the iconic Anne Klein (and took over her brand after her sudden death) and handed over the reigns of her DKNY label to two new creative directors.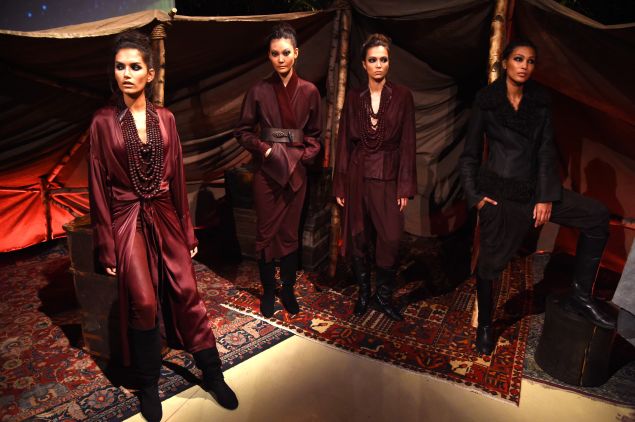 So what does Karan think of designers switching over to the see-now-buy-now business model? "Thank god!" She exclaimed to the Observer during her Urban Zen presentation. "In the world of communication today, as a designer and a customer, I was frustrated because I could see the clothes but I couldn't buy them yet." Her feel-good brand, Urban Zen, has been selling clothing to consumers in-season since it was started, in 2006. Now, a crush of designers are jumping on board with Karan's mentality, including Ralph Lauren, Tom Ford, Burberry, Topshop, Rebecca Minkoff and more.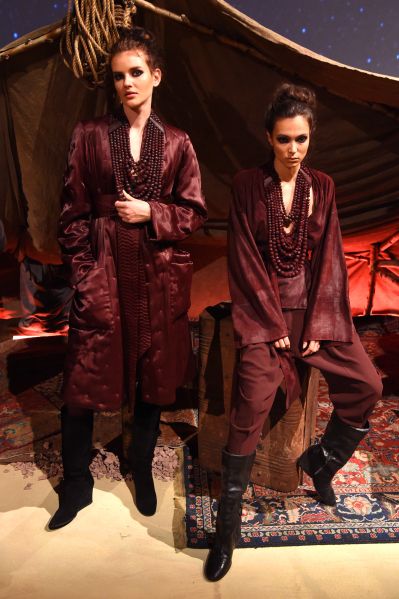 This was Urban Zen's first fashion week event and the collection on show was titled The Alchemist. It looked similar to previous Urban Zen collections, replete with signature black draped jersey dresses that Karan built the brand on and beaded necklaces piled high. Also included in the range were covetable jackets: a toasty brown fur, a cushy silk kimono and a drapey suede number.
The presentation was located adjacent to the Urban Zen shop in Greenwich Village, in what used to be Stephan Weiss' studio. And it was packed; we spotted Deborra-Lee Furness, Kelly Killoren Bensimon and Kelly Klein chatting with Karan, in addition to the regular clash of editors and industry insiders. We also noticed customers actually shopping the collection in the Urban Zen boutique, purchasing pieces that the models were wearing just a door over, further proving Karan's point that this business model works.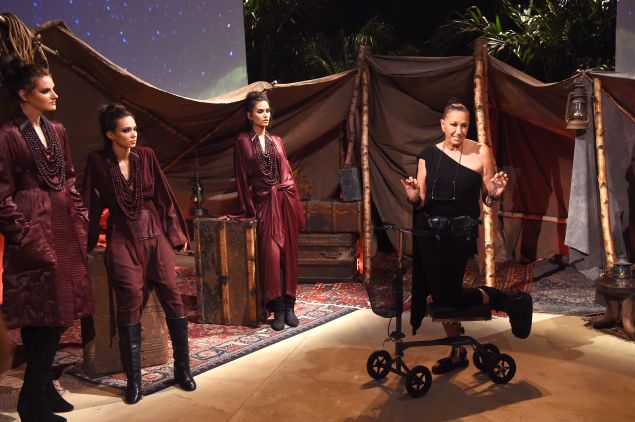 Urban Zen was founded in 2006, as a source of "calm in the chaos of fashion," that provided more than just clothing, but also commentary about philanthropy and commerce in developing nations. Karan herself was a vision of just that yesterday, as she maneuvered the crush of fashion week revelers from a wheeler; she had broken her foot while watching her granddaughter compete in the Hampton Classic horse show. However, decked out in one of her signature draped dresses, Karan embodied the calm amid the fashion week chaos.