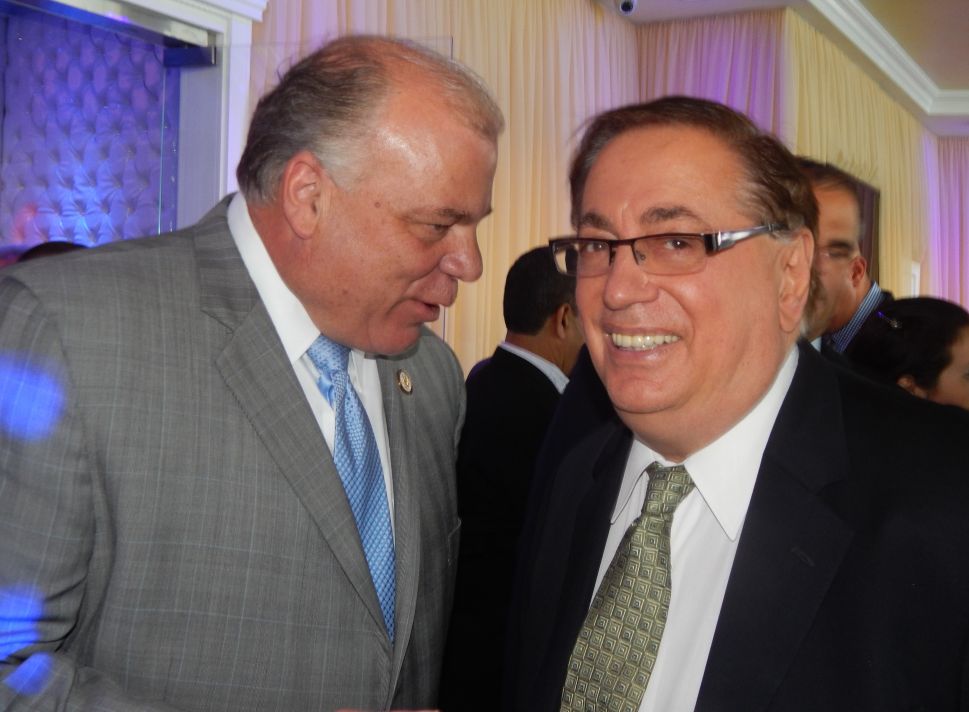 State Senator Nick Sacco of North Bergen won't be at this afternoon's press conference scheduled by Jersey City Mayor Steven Fulop, when he plans to back former Goldman Sachs executive Phil Murphy for governor.
That's key.
That's a statement by the powerful Sacco that Fulop's support for Murphy doesn't pull Hudson.
In the next few hours, Sacco will be meeting with other county leaders to determine a way forward on the 2017 gubernatorial contest, a source told PolitickerNJ. The relationship of the senator's ward, Speaker Vincent Prieto (D-Secaucus) is so corroded with Senate President Steve Sweeney (D-Gloucester) benefactor George Norcross III of South Jersey that it appears unlikely Hudson will be with Sweeney.
State Senator Sandy Cunningham (D-Jersey City) will back him.
State Senator Brian P. Stack (D-Union City) may play ball with him, based on longstanding good relations between Stack and Norcross, and between Stack and Sweeney.
But Sacco and the rest of the county appear to want to lean Murphy.
They just want to do it in their own good time, and not according to the schedule of Fulop. A source told PolitickerNJ that Sacco was irritated, in fact, to learn just this morning of Fulop's decision to back out of the gubernatorial contest.