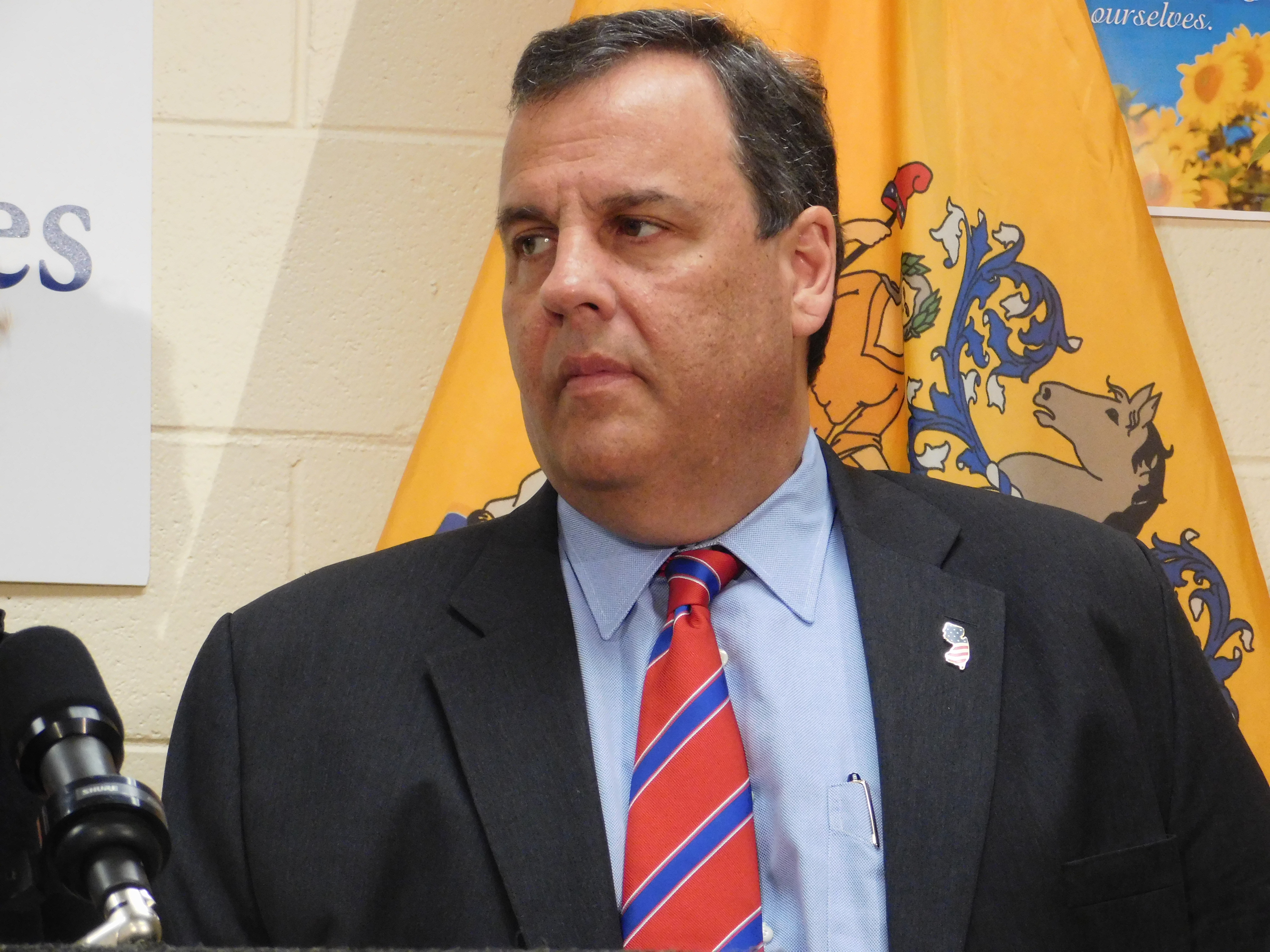 Only two days into the trial of two former political allies of New Jersey Governor Chris Christie, the prosecution and defense have both already vowed to show that the governor had knowledge of the lane closures on the George Washington Bridge that aide Bridget Anne Kelly and Port Authority appointee Bill Baroni allegedly ordered in retaliation against Fort Lee's Democratic mayor.
The 2013 "Bridgegate" scandal and the investigations that followed were a low point in Christie's tenure, although there has been no evidence so far that the governor knew of the plot to bring the world's busiest bridge to a standstill.  Investigations by the state and a private firm found no wrongdoing on Christie's part, but both sides in the case claim the governor knew his staff were exacting punishment for Mayor Mark Sokolich's decision not to endorse him during his reelection campaign that same year.
During opening statements, Assistant U.S. Attorney Vikas Khanna said his evidence will show that Christie knew about the plan three days into the lane closures, and that Baroni and anticipated star witness David Wildstein "bragged about the fact there were traffic problems in Fort Lee and Mayor Sokolich was not getting his calls returned."
Wildstein avoided prosecution with a plea deal and Michael Baldassare, Baroni's attorney, said that his evidence would show that Wildstein "looks like a ventriloquist doll sitting on Christopher J. Christie's lap."
Joseph A. Hayden, Jr., one of the state's premier defense attorneys and a former state Deputy Attorney General, said that he would not dismiss both sides' pledge to show that Christie knew about the plot as it was unfolding. Far from grandstanding, Hayden said the opening statements display "considered strategic judgement on all parts."
"Nothing in an opening statement happens by chance," he said. "These lawyers know more about the facts and the problems in their case than we do. So when lawyers say things, they don't just fall out of their mouths. They believe this is what the evidence is going to be."
Christie's political future could be on the line, depending on what that evidence turns out to be. Rider University political scientist Ben Dworkin said that revelations about the long-embargoed list of unindexed co-conspirators could damage his legacy even if Christie himself emerges unscathed by the ruling.
"It will tell us more about how the Christie administration did business, and it may well reveal some of the details about the non-indicted players in the Bridgegate case specifically," he said. "I think it's clear that over the next six or seven weeks, the trial is going to have a significant impact on Chris Christie's image and the legacy that he wants to leave."
The governor does not have far to fall: a Rutgers poll released this week showed his favorability rating dropping to an all-time low of 23 percent. Monmouth University pollster Patrick Murray said he wouldn't bet on that figure rising any time soon.
"We always knew all along that whatever came out of this was not going to be good, even if he wasn't directly implicated, which it appears that both the prosecution and defense are going to try to do," Murray said. "There is certainly no rebound in sight for Christie's poll numbers because of the Bridgegate trial."
Among his Republican colleagues in the State House and in dependably Republican-leaning counties, Christie's defenders have been quick to point out that the evidence isn't in yet. The N.J. G.O.P., Burlington County chairman Bill Layton said, will weather the trial no matter what the outcome.
"Both sides have dealt with scandals and with things involving their key people, and I don't think this has any long-term impact on the party at all," he said. "I know the governor in this instance has been telling the truth all along."
Assemblyman Jack Ciattarelli (R-16), who has criticized Christie in the past for his long absences from the state during his presidential campaign and is weighing his own gubernatorial run for next year, said he expects the trial to be "very painful for New Jersey."
"Opening arguments is not a presentation of evidence. I think that's very important for us to know," he continued. "I think there needs to be presentation of fact, and if the facts are very disturbing it's not inappropriate to call for somebody's resignation."
The governor's Democratic critics, meanwhile, share the prosecution and defense's view of Christie as a key figure. Assembly Majority Leader Lou Greenwald (D-6), who questioned former Christie appointee Christina Renna during a 2013 investigative committee hearing, predicted more bombshells to come.
"It's going to put a spotlight on what the culture was within the administration," he said. "But I don't think it changes what we all suspected as we came out of those hearings."
Renna has been at the center of the scandal since text messages surfaced in which she claimed Christie "flat out lied" about senior staff and campaign manager Bill Stepien not knowing about the lane closure scheme.
His Senate counterpart Loretta Weinberg (D-37) said she blames the culture of the administration regardless of any evidence to come.
"Whether he knew about it before, during or after, he set the stage," she said.