"Since I have never enjoyed in life the actual happiness of love, I want to erect another monument to this most beautiful of all dreams, in which, from beginning to end, this love is going to satisfy its hunger properly for once." So wrote Richard Wagner in 1854 to introduce his masterpiece Tristan und Isolde—just one of the many highlights of this fall's collection of opera ranging from monumental to minimalist.
Così fan tutte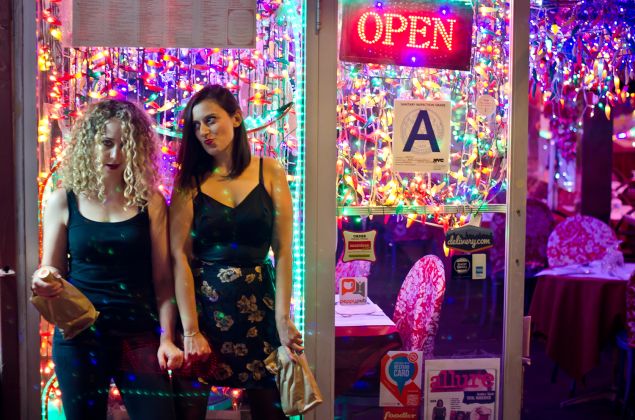 Those wild and crazy kids at LoftOpera got their season rolling a week in advance, so their current show, Mozart's romantic comedy Così fan tutte, is almost over. But it's worth rushing down to East Williamsburg to try to grab a last-minute ticket, though, because Loft's solid musical values and trippy stagings are always exciting. The production, continuing through September 25, features such typical Loft amenities as complimentary bicycle valet parking and an after-party with music by DJ ShiftyKID.
Tristan und Isolde
The Metropolitan Opera takes on Wagner's "monument"—and for opening night yet!—with a curtain time of 5 p.m. on September 26 for a spectacle the company's website optimistically predicts will run four hours and 47 minutes. (Pro tip: Ask for the following day off work well in advance.) Not a second of that time is superfluous, though, given the dream casting of heroic voices Stuart Skelton and Nina Stemme as the doomed lovers in what promises to be a supremely creepy production by Mariusz Trelin´ski, creator of last season's eerie Bluebeard's Castle. Sir Simon Rattle makes one of his all-too-rare Met appearances to conduct the magnificent score.
Miss Havisham's Wedding Night /
La Mort de Cléopâtre
Many opera companies tour, but On Site Opera is perhaps the only troupe that tours Manhattan, offering repertoire matched to each venue, with the exquisite taste of a sommelier selecting the perfect pinot noir. On September 29, the company lands at the Harmonie Club for a double fill of operatic mad scenes. Following the performance in the Harmonie's elegant Stanford White-designed grand ballroom, the audience will be invited to celebrate Miss Havisham's nonstarter of a wedding with champagne and cake.
The House Taken Over
Genius director R.B. Schlather, who just last month made sense of the notoriously unstageable finale of Puccini's Turandot up at Bard College, takes up the reins as artist-in-residence at National Sawdust. Opening October 7, his production of Vasco Mendonça and Sam Holcroft's opera is based on a 1946 short story by Argentine writer Julio Cortázar about a brother and sister living together in their ancestral home, which is being "taken over" by unknown entities. Normally one would be skeptical of an opera production that promises to feature "a scene in which natural laws are distorted within a unique 4-D set," but if anyone can pull it off, Schlather can.
Guillaume Tell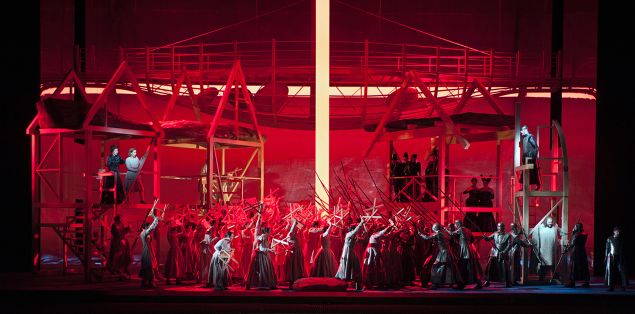 Another operatic marathon takes the stage of the Met October 18, when Rossini's final masterpiece returns to the company after an absence of more than eight decades. This sprawling romantic work expands the legend of William Tell into a politically charged epic about freedom and self-determination. The vocal highlight will doubtless be tenor Bryan Hymel belting out the high C-sharps of hero Arnold's big second act call to arms. But you'll want to stay until the very end of the nearly five-hour show for the gem of the score, a magnificent hymn to liberty sure to bring tears to your eyes.
Jenufa
For the seasoned opera buff, the art form can sometimes be little more than an excuse to indulge in unreconstructed diva worship. Take Janacek's Jenufa, for example, opening at the Met on October 28—a superb music drama about sexual hypocrisy and redemption in a small town. The draw this time around is undoubtedly the star quality of soprano Karita Mattila, who plays the heroine's stepmother, a woman so concerned with her family's good name she is driven to murder.
Manon Lescaut
And speaking of "diva," superstar Anna Netrebko arrives at the Met on November 14 to introduce a new role to New York: Puccini's Manon Lescaut. The sultry-voiced soprano can reliably be expected to burn up the stage in this passionate love story (opposite tenor Marcelo Álvarez), even in director Richard Eyre's nonsensical production, which updates the setting to 1940's Nazi-occupied Paris.
Fallujah
A revitalized New York City Opera emphasizes the "new" on November 17 of what is billed as "the first opera written about the Iraq War" at The Duke on 42nd Street. This chamber piece by composer Tobin Stokes and librettist Heather Raffo was praised by the Los Angeles Times for "bringing awareness through heightened emotion in ways only opera can."