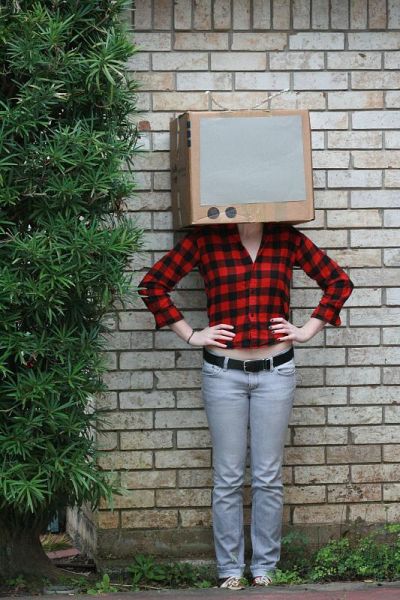 "Look what came in my inbox today," Diane, a San Francisco-based advisor and business development pro you've probably seen speak at TEDx, SXSW and the HTML5DevConf, wrote on Facebook the other afternoon.
It was a casting call for a new cable TV show about women entrepreneurs looking for angel investors. While specifics, (including the network) are sparse, the email does contain one detail—an age cap.
Here's the email in full:
"Are you a female tech entrepreneur looking for venture capital? We're an established NYC TV production company looking for dynamic women 21-40 for a new series we're developing for a major cable channel. If you're working on an app or another tech project and looking for an angel investor, we want to meet you! Please send your name, contact info and a brief description of who you are and what you're working on to castingforwomenintech@gmail.com."
It's an interesting casting call. Why women only? And more specifically, why young women only? While our first thought was that women in tech would be concerned this show would run on Real Housewives-style drama, the many that commented on Tate's Facebook post were offended by the age cap first and foremost.
"As a proud 44 year old, living & breathing woman in tech, I would love to know the reason for the age ceiling," wrote Kishau Smith Rogers, a computer scientist, founder and CEO.
"I'm too old to be considered, clearly at my advanced age of 49 my walker gets in the way of being "dynamic", must remember to take my dentures out," joked Linda Ricci, a founder of an unnamed early-stage startup.
"Apparently if you are over 40 you are worthless," wrote Allyson Kapin, founder of Women Who Tech. She added that ageism is a huge problem in tech and startups—a point supported by dozens of comments on the thread.
Curious if it would be more of a docu-series or a straight up reality show (and thinking that information could provide insight into why this age cap exists and if the show will be about cheap drama), the Observer reached out to the email address provided to ask about the style of the show. The answer we received did ease concern that the show would exploit female entrepreneurs, who are already underrepresented and face discrimination in the industry. The respondent referred to it as a "reality competition" show, adding that it would feature eight female founders seeking investments who will participate in a series of challenges throughout the episodes until one is chosen to receive an investment at the end. We simply asked the style of the show, yet she added that "it's for a network that is pro-tech and pro-women" and  "is not a typical 'catty' reality show."
Based off that last bit, it seemed she was expecting a question about gender and drama. So we gave her one and asked why the show is for women only.
"It's women only because the network is women-focused," she wrote. "Also, women in tech are often overlooked, not taken as seriously, or have ideas/apps that are not invested in as often as men, so that's what the network is interested in spotlighting."
Happy to hear it seems the show actually wants to celebrate female entrepreneurs, we asked the questions that was pressing on the women who received this casting call or read about it elsewhere: why the age parameters?
"The age parameters are due to the demographics of the network," she wrote, adding that older women can still apply.
As some women on Facebook pointed out, there are a lot of shows that revolve around advising and investing in entrepreneurs and none of them exclude people over 40. For example, there's The Profit, Texas investment Club, Bar Rescue and Shark Tank, which just took the Emmy for Structured Reality Program (an award its won every year since the category came into existence). So why when we limit the cast to only women, even to wholeheartedly celebrate their work in tech, do only those who are young fit the bill?
The network claims it's because of their demographics, and this might be true. But the women they're trying to recruit feel it's about eye candy, especially after discovering this seems to be a trend. One women stated she received a very similar casting call email the other day, the only difference being that one was specifically looking for young women of color. We looked around and saw another casting call for a show about women in the tech industry in Los Angeles that was seeking female entrepreneurs in their 20s and 30s. After seeing these as well, the responses about not being surprised rolled in.
"If only I found this shocking"
"You saying I'm not photogenic enough?"
"Perhaps a show about women could be similarly interesting, even if we're not as 'hot'?"
We were given no more details about the show, other than some facts about the investment that will go to the winner. It will be a lump sum provided in partnership with a sponsor and no equity will be taken.