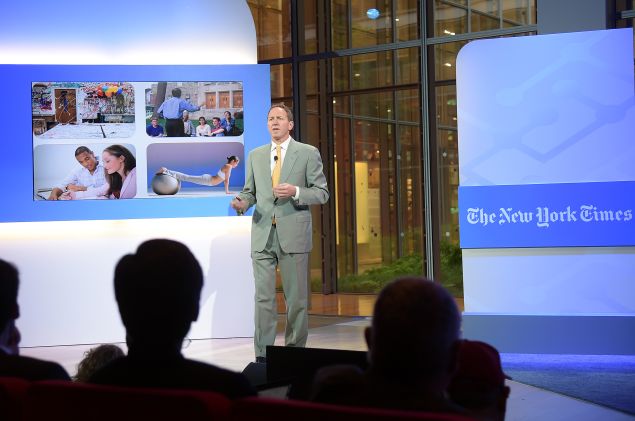 High school seniors are remarkably sane when it comes to college admissions—even if their parents are not. The application season is revving up, and we see signs of it everywhere. Kids are rushing to SAT test prep courses and tutors; families are scurrying off to campus visits; teachers are correcting early drafts of the perfect college essay; and parents are obsessing about college rankings. All is immutable—if not quite normal—in the college admission frenzy.
Although college admissions anxiety is a national rite of passage, it is particularly virulent here in New York. The private school world, not surprisingly, sustains unparalleled intensity, resources and competitiveness, while the city's top exam schools—think Stuyvesant, Bronx Science, etc.—are every bit as intense and competitive but without the resources. And the scores of high schools throughout the region—public, charter, parochial—serve students from every socioeconomic segment and with varying resources ranging from remarkable to nonexistent.
We were wondering what new trends or strategies were emerging in this increasingly competitive—and expensive—world. So we sat down with one of the most successful—and intellectually curious—entrepreneurs in the education world: John Katzman. Katzman first revolutionized the test-prep world when he launched The Princeton Review in 1981, soon after graduating from Princeton. He then shook up the rankings system when he introduced guidebooks that ranked colleges on such criteria—important only to 18 year olds—as "best party schools," "most dodge-ball victims," "stone-cold sober schools" and dozens more. And about 10 years ago, Katzman started 2U, an online learning company that partners with dozens of top universities from USC to Northwestern to Yale.
Most nontraditional learners work during the day and go to class in the evening.
"Of course finding the right college is stressful for a high-achieving student looking at selective colleges," Katzman told the Observer. "But there is some good information out there. The real challenge is to help adult learners."
Katzman then persuaded us why we should shift our focus: "More than half of all college students are nontraditional learners. People who are returning to college for a fresh start, new skills, a credential or a sense of satisfaction. What is important to an 18-year-old coming out of high school is of little relevance to the nontraditional learner. For adult learners, most of the information out there is misrepresentations or high-pressure sales pitches."
We were prodded to think about what a 30-year-old who may have had an unsuccessful college experience after high school, or 45-year-old who is about to lose her job might need. Katzman gave us our starting point: Most nontraditional learners work during the day and go to class in the evening.
We came up with some practical questions we would want answered before investing the time or money in a college program: Is there tutoring available at night? Are the college's administrative office open in the evening? Does the school give credit for life experiences? And if so, how does it evaluate those experiences?
Then Katzman challenged us to find answers to our questions. We could not.
We suspect that Katzman's newest venture, evocatively named Noodle, will be addressing these questions and needs. But until he does, we are grateful that neither we nor our kids are worrying about getting in.