September, no matter how old we get, will never not mean a season of renewal. A time to buy packs of your favorite pens and a fancy new notebook. If you need an excuse to re-up supplies in the beauty department, the beginning of Fall is a perfect time to do so. All our favorite brands are introducing their newness. Here are some of our favorites:
'If it ain't broke, don't fix it…but maybe make a whole bunch of versions of it,' would be an adequate descriptor of the growth of the Fresh Sugar family—starting with the elevated chapstick that started it all. The latest addition to the range is three tinted lip creams, which deposit the comfort you've come to expect from a Fresh lip product along with a subtle hint of color and shimmer.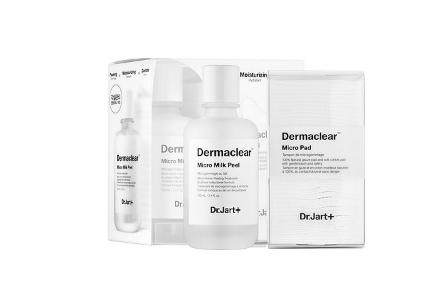 Inspired by the milk peel procedures at derm clinics currently trending in Korean skin clinics, K-beauty brand, Dr. Jart is making the trend available stateside. Even better, this treatment is affordable and can be completed in a matter of seconds. You just swipe the formula—a combination of lactic and salicylic acid to refresh the skin and panthenol, coconut milk, and squalene—to hydrate and soothe skin.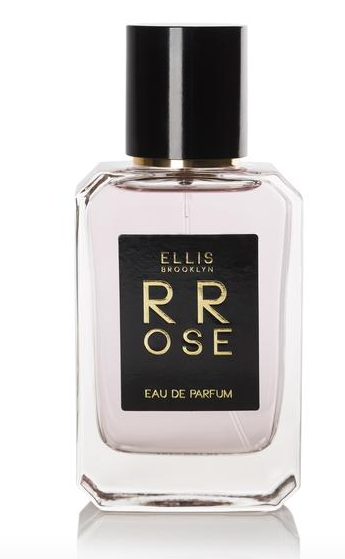 This small-batch, made in New York perfume is the latest addition to ELLIS Brooklyn, a luxe brand of fragrant offerings created by New York Times beauty writer, Bee Shapiro. Luxe body milk put her brand on the map, and now she has expanded into traditional fragrances with four scents. Rrose is the one to pick up first. In a chic, rounded rectangular bottle with a black bakelite magnetized cap, this scent mixes yes, centifolia rose petals with notes of Sicilian lemon, peony, cassis, and lotus blossom.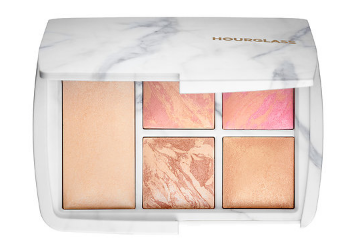 Just when you thought Hourglass products couldn't get any more social media friendly they go and put this winning combination of products in a marbled palette. Packaging aside, the limited edition palette includes never-before-seen shades, as well. This palette is kind of a bargain, when you think about the fact that it includes a powder, a bronzer, two blushes, and a highlighter.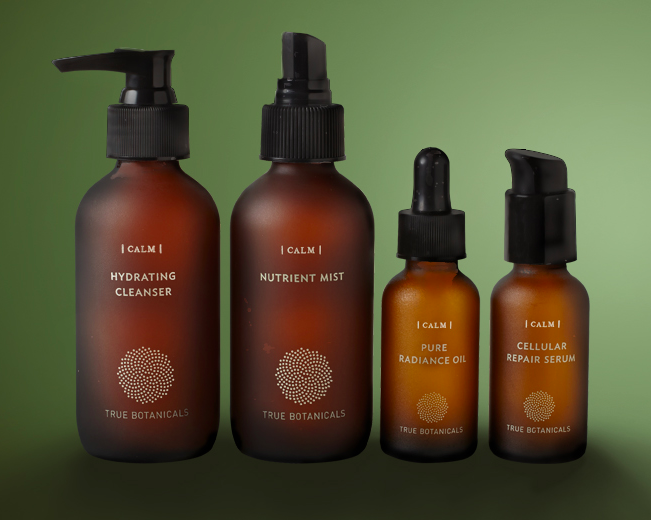 If you have rosacea or redness-prone skin and are in need of a simple but effective skincare routine, look no further than . Comprised of a cleanser ($48), toning mist ($48), serum ($140), and oil ($110), this line provides instant relief to inflamed skin thanks to natural anti-inflammatory ingredients like Helichrysum and Calendula.
This luxe all-in-one gentle cream cleanser, with a lovely, vintage-y rose scent, dissolves impurities in a cream formula that doesn't strip skin. Plus, this pale pink and gold packaging is a vanity must-have.
YSL Fall Colors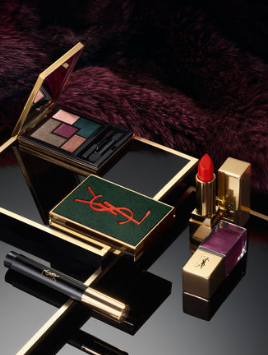 I'd be hardpressed to select one product from YSL's fall releases, because they are so on point. If you can't revamp your wardrobe for fall, some combination of the Vintage Plum ($28) and Fur Green ($28) nail polish and the Couture Palette Collector Fall Look 2016 ($60) will get you in the spirit.
This dramatic mascara features a unique hourglass shaped wand for perfect fanned-out feline lashes. The elastomer in the mascara formula hugs, stretches, and separates lashes. Layers will give you an edgy (but not clumpy) look, perfect for the new season.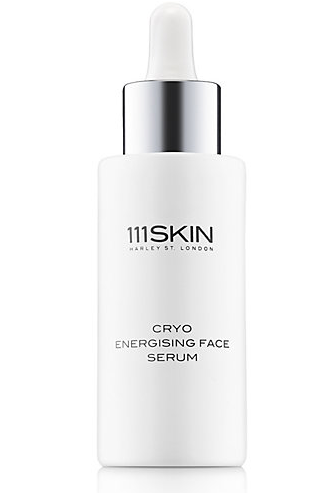 This first-of-its-kind cooling serum is meant to tighten, rejuvenate, energize and sculpt the skin by mimicking the effects of cryotherapy.
We told you skincare boosters were going to be huge. The latest, from luxe-Hungarian brand Omorovzica is like a shot of oxygen to the skin. Why oxygenate your skin? Well, it's plumping enough that it's been described as being similar to Botox in its effects.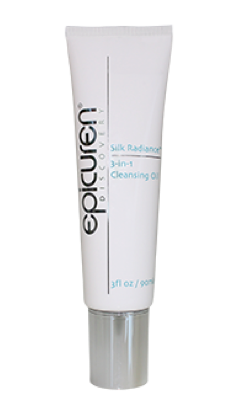 If you haven't tried a cleansing balm yet, here's a great starting point. Cleansing balms transform, almost immediately upon contact with the skin, into rich oils meant to dissolve makeup—and they're great. But they do often involve scooping your fingers into the jar. That's why I love this new formula from celebrity-endorsed line, Epicuren. Their new cleanser is packaged in a sleek pump and contains a soothing-smelling blend of botanical oils that goes from balm to oil to milk in seconds, taking off the day's makeup off with it.
Sometimes a cult-favorite item gets its designation from the moment it hits shelves. It seems like Brazilian newcomer Sol de Janeiro's body wash is slated to be one of those. When it first hit Sephora's site it sold out in six hours. The pistachio caramel scent is pretty intoxicating. Plus, the wash itself does more than just clean. Antioxidant açaí protects skin, coconut oil conditions and dull, dry skin is nourished with cupuaçu butter.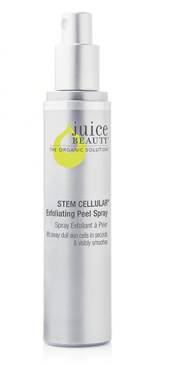 If you've ever wondered to yourself: what will they come up with next!? This new iteration of face mist is a really good answer. Refresh your face in a second with Juice Beauty's new mist, which utilizes a gentle plant-derived exfoliant to reveal refreshed skin in the time it takes you to spritz your face.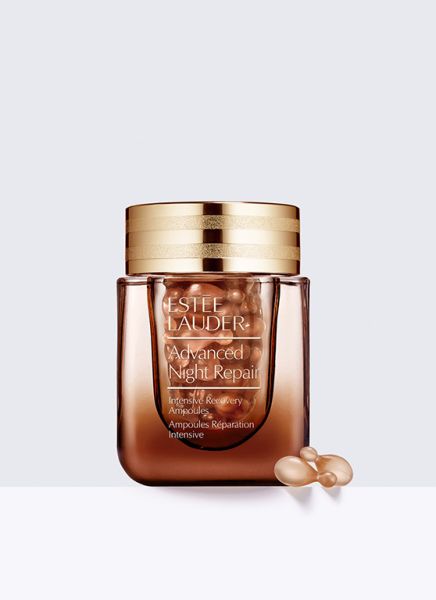 The newest addition to the beloved EL ANR collection comes in the form of super-concentrated ampoules. The supple treatment oil contained in each little pod is perfect for changing seasons, when our skin can become easily stressed. Plus, these are guaranteed to elevate your evening routine.
This is, no holds barred, the best makeup collaboration I've ever seen. While cute illustrations on solid makeup is plenty of fun, VB x Estée Lauder brings the whole collaboration game up a notch. It's hard to narrow it down to one must-have, but the 6-shade eye palette ($95) which includes shades from a supersaturated bright blue to a neutral gold, in a black leather compact case would have to be my top pick. For further evidence of how awesome the results are, just check out VB's recent runway show, for which this very palette was used on models.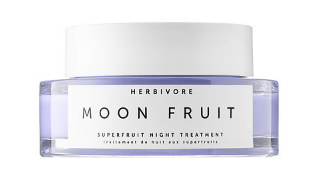 This overnight moisturizer gives our skin the two things it needs most: hydration and exfoliation. The hydration comes via hyaluronic acid and rich, exotic butters like kokum and shea, both of which are natural humectants. Papaya, lemon, sugar cane, orange, bilberry, cranberry, and maple make up the delicious-sounding list of ingredients that promote turnover and gently resurface the skin while you sleep. Making this a true nighttime pick, relaxing ylang ylang was chosen as the natural scent to accompany this decadent treatment.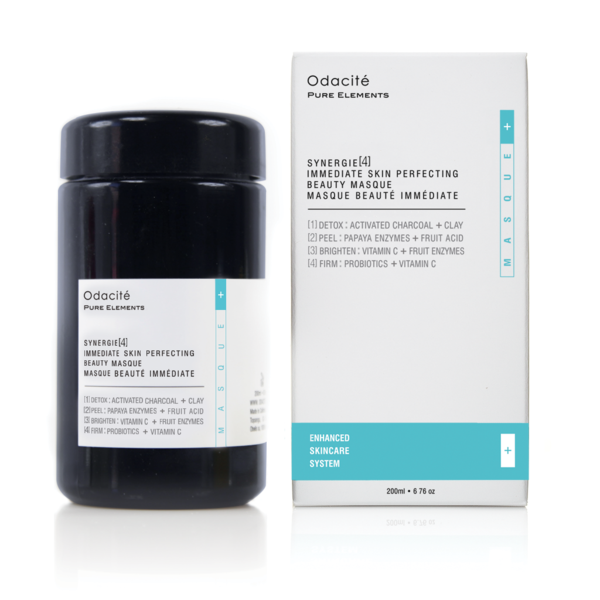 Odacité Synergie[4] Immediate Skin Perfecting Beauty Masque[/caption]This mask is meant to be mixed—with yogurt, apple cider vinegar, or plain old water. You can choose based on which of its benefits you want to maximize. Carefully chosen ingredients work in <em>synergy</em> for impactful results. Clay and activated charcoal refines pores and clears and prevents blemishes. Enzymes and fruit acids promote cell turnover and slough away dead skin cells. Vitamin C and enzymes help fight hyperpigmentation, while the combination of Vitamin C and probiotics firm.
Yes, you can drink your way to beauty, and now you can do it on-the-run. Amanda Chantal Bacon's beloved adaptogen blends (or rather 'dusts') now come in adorable portable sachets so you can get that feel-good adaptogen boost at your desk. Pick up Brain Dust ($19.95) for long office days.
This instant face-lift-in-a-bottle gel provides both immediate and long-term plumping and tightening of the skin. Start your day with this luxe gel for an instantly primed and lifted complexion—a perfect base for makeup (or not). Ultra powerful botanicals strengthen the skin, smooth, tone, and fight signs of fatigue.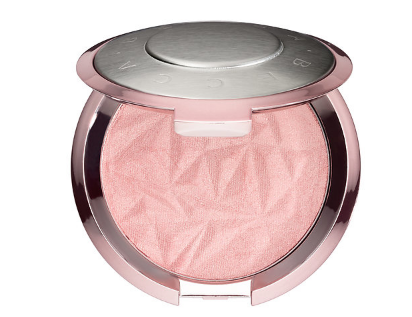 By now, we've accepted that highlighters are collectible items for beauty lovers (like grown-up versions of getting a holographic Pokemon card, right?). The latest from already HG-status BECCA, puts a fashionable spin on the trend with this limited-edition rose gold variety.
If there's any brand to trust will make it worth your while to check out a new dry shampoo, it's Oribe, whose famed and cult-favorite dry texturizing spray has been an unintentional favorite for years. Now, with a designated product for second (or third or fourth) day hair, Oribe's latest distributes translucent soothing and oil-absorbing powder throughout the hair. It's even armed with fragrance retention technology to lock in that sexy signature Oribe scent all day long