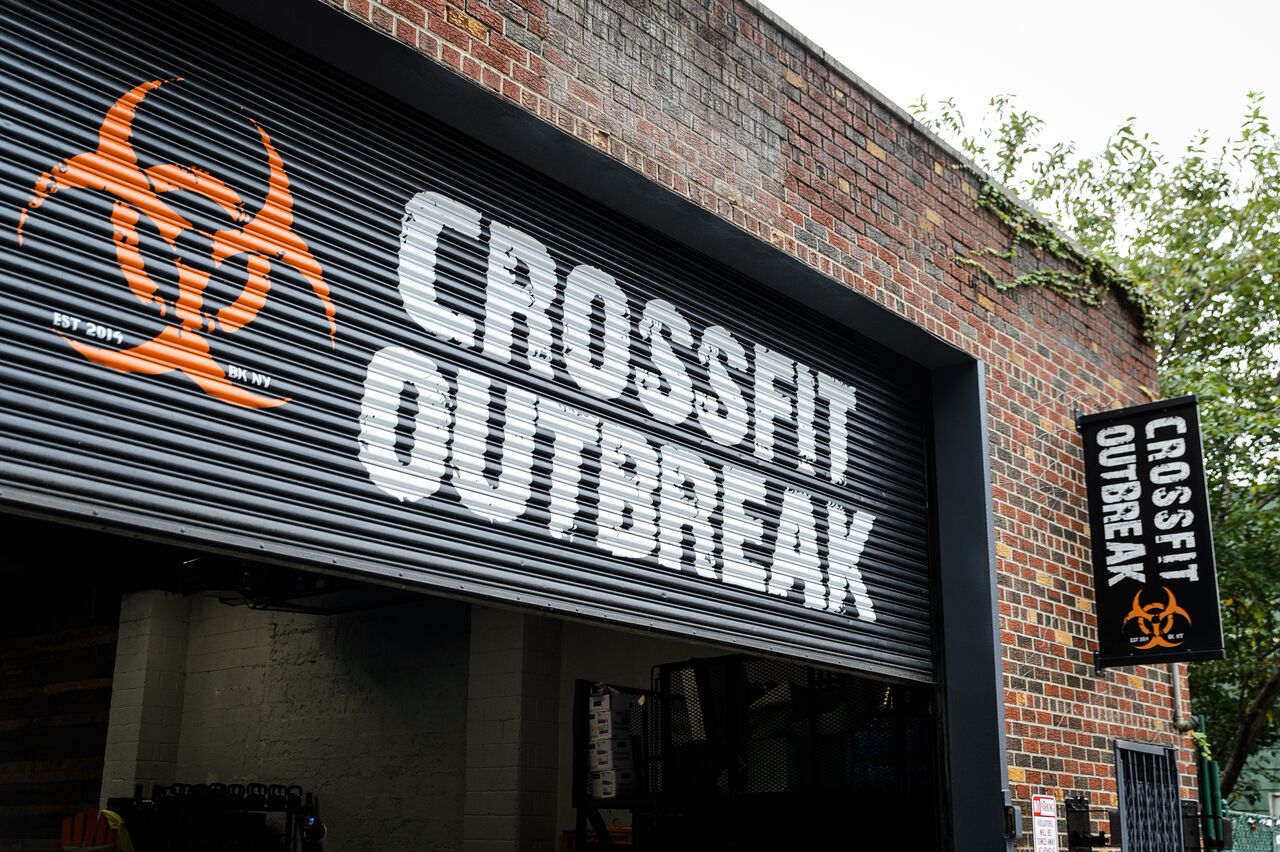 Whether you're a gentleman looking to mix up your fitness routine, or a lady who's trying to meet someone in class (and barre just isn't cutting it), there are plenty of boutique workouts frequented by men. These classes, which are popular among guys across the five boroughs, are ideal if you're tired of your personal trainer, don't feel like going to the gym or want some kind of camaraderie to guarantee you actually workout.
CrossFit Outbreak is a Brooklyn-based fitness center with everything from group classes to personal training. Adam Sturm, the owner and coach, believes CrossFit is an ideal workout for men because it's so all-encompassing. "It works the metabolic and cardiovascular systems, and by taxing them at the same time, it creates a full body workout. At CrossFit Outbreak, we help our members work their lower body, their upper body and their core at the same time, and by doing this, it creates a neurological response. We're jumping, we're doing hand-stand push-ups, burpees, dead lifting and so much more. It's a total body workout that will leave you feeling refreshed, energized and wanting more," Sturm explained. Start working on your burpees before you begin, and before you know it you'll be bragging to your friends about how swole you are. With locations in East Williamsburg, Williamsburg and Clinton Hill, you can either workout right by your apartment, or far away, so no one sees you struggling with a push-up.
For men who spend time staring at weights, without knowing exactly how to use them, Focus offers a barbell class. The 75 minute class is open to beginners and advanced lifters, and teaches clients how to squat, bench, deadlift and press. There are only six lifters per coach, so the chance of injury is minimized. And for men who need a little encouragement, this class is ideal and it comes with a hearty dose of personal training. Bonus points if you get your coach to take photos of you dead lifting for Instagram. "Men in particular like this class due to it's simplicity," Brent Carter, the coordinator at Focus said. "You lift weights, you do basic exercises and you get stronger. It's that simple. Difficult yes, but simple and effective. When you are struggling with a heavy weight, it helps that there is a high degree of camaraderie with lots of high fives and encouraging back slaps (we stop short of chest bumping)."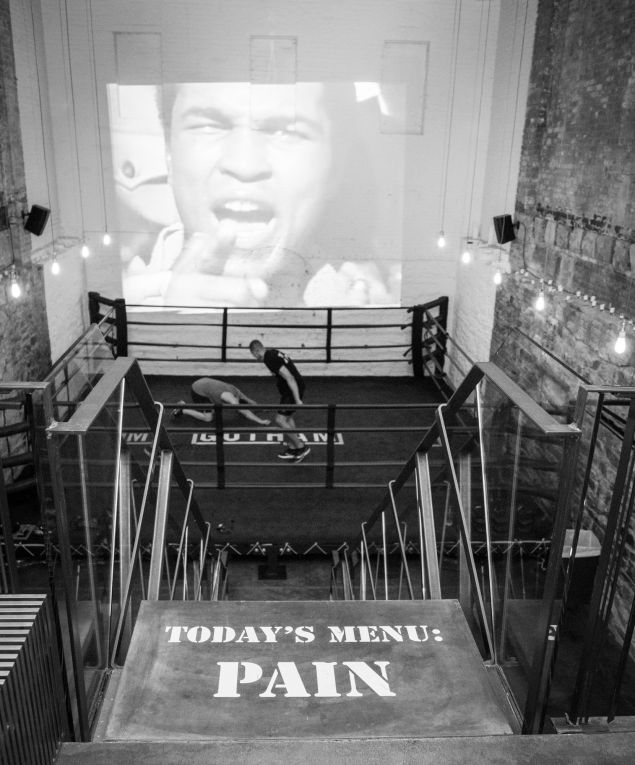 While Gotham is most famous for attracting supermodels, Jenner sisters and a Hadid or two, there are plenty of men who take boxing classes, especially in the new Soho location. While the space can be slightly intimidating at first, with Muhammad Ali quotes on the wall and a red gym, the class itself isn't truly terrifying. There's a cardio component at the beginning, partner work and some serious ab exercises at the end.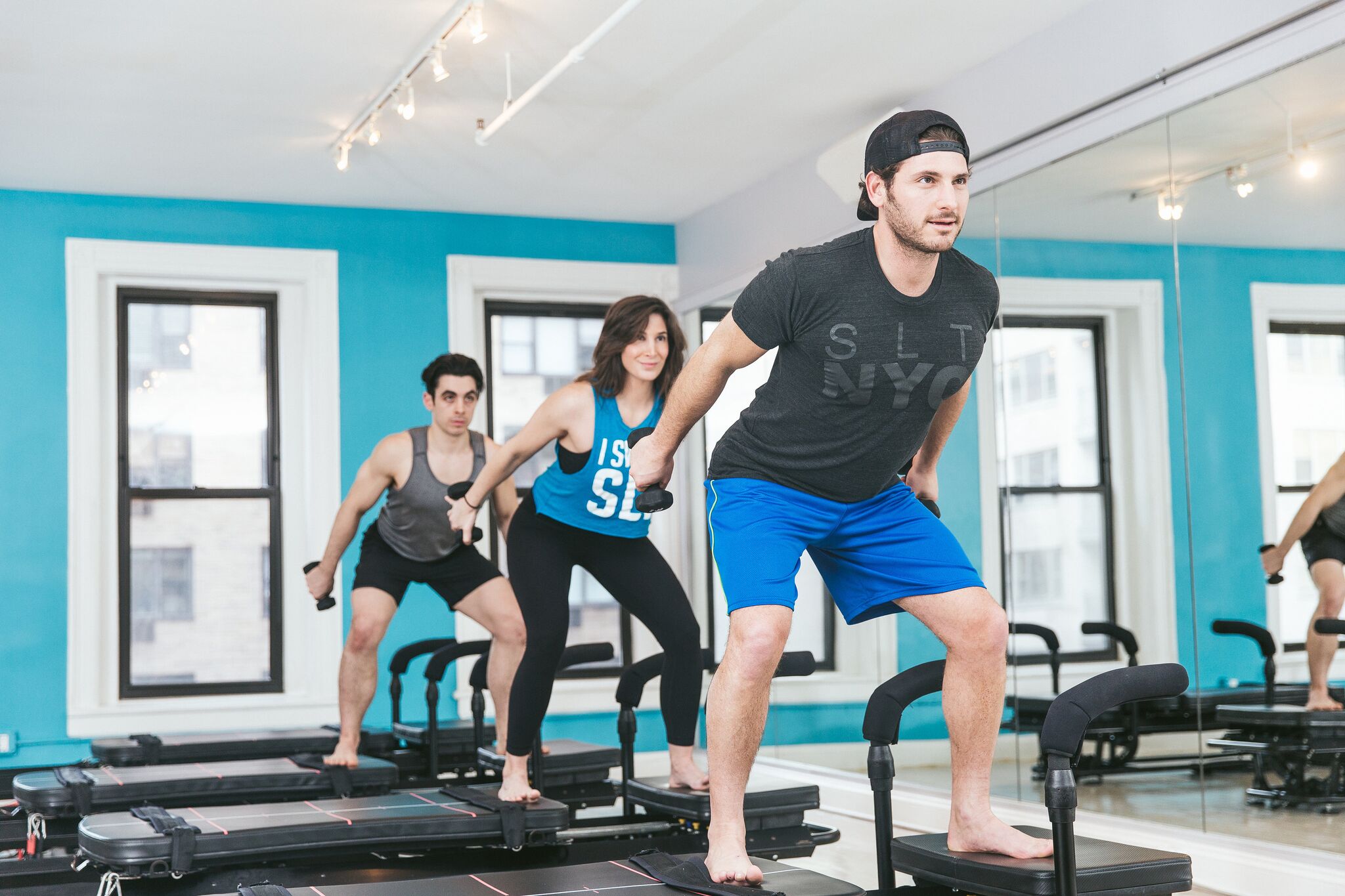 SLT is a notoriously difficult endeavor, even for the most fit New Yorkers. Both men and women can be found working muscles they didn't even know they had, in a class that's more masculine than barre but still an intense fitness regime. "Most men love a challenge, and SLT is especially challenging for men. We work muscles that men tend to ignore in their regular workouts–obliques, glutes, adductors–in ways they've never worked them before. And the slow pace we use when working our muscles is in contrast to their usual style, so they feel the burn immediately and see and feel results fast," Amanda Freeman, the founder and CEO of SLT, told the Observer.
Tone House has a reputation for being truly terrifying, even for the fitness elite. There are red lights, and Nina Agdal, the current model paramour of Leonardo DiCaprio (who claims to work out three times a day) has been rumored to frequent it. Founded by a formal football player, it's unsurprising that grown men flock to its classes. "Tone House is appealing to men because of the intensity of the workout, team-oriented atmosphere and the go hard or go home mentality," Wilson said.
TMPL, David Barton's continuation of his fitness empire, has a brand new class called Upper Management, specifically for its male clientele. The workout focuses on biceps, triceps, delts and pecs, so it's certainly not aimed at the ladies. "Every guy wants a small waist, v tapered torso and round shoulders. This class will make you look like a cartoon character," Barton promised. "This class designed to give you a Channing Tatum chest, Chris Hemsworth guns and Ryan Reynolds torso. Who wouldn't want that?" he asked.