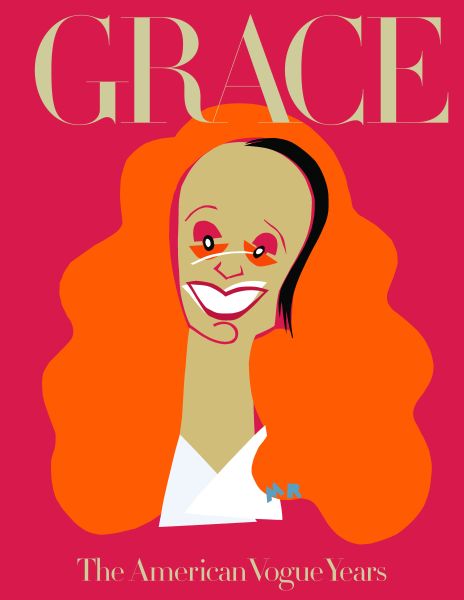 Grace: The American Vogue Years (Phaidon), is an exhaustive visual diary of the work of Vogue legend, Grace Coddington. This is the second book on Grace's work, the first of which, Grace: Thirty Years of Fashion at Vogue, was published in the fall of 2015. It is a testament to her greatness as a master of the genre. But this book isn't so much an homage to Grace (even though that's how it's being packaged), as much as it is an homage to all the creative photographers that enabled her vision. And, based on how she describes it in the book, it seems as if her input was secondary to the photographers.
Since fashion photography's nascent beginnings in the early 20th century, magazines moved away from fashion plates and illustrations to more inventive forms of visual imagery. The 1930s in particular, with the focus on surrealism, brought the genre into an entirely new territory. Photographers like Man Ray, with his dramatic compositions and experimental techniques, Louise-Dahl Wolfe, with her brilliant use of color and Richard Avedon, with his elegant, character-focused fashion portraits, were innovators in the field, making fashion magazines feel cutting-edge.
But then, as fashion grew increasingly commercialized, so too did the photography, with scores of generic women subjected to generic backgrounds depicting generic imagery of the classic "fashionista" trope. Vogue, for all its faults, has always managed to rise above such banality, producing images that created a fantastical and lyrical story out of every important garment.
And, with Grace at the helm, the images are, for the most part, winners. These include everything shot by Annie Leibovitz (whose bio is written, strangely, in French, likely due to a publishing error), such as in the "Alice in Wonderland" shoot with the iconic Natalia Vodianova. Not surprisingly, most of the truly amazing photos in this book don't feature a celebrity; they feature models, notably Natalia, one of the greats in the modeling industry. And it's those images, taken as a whole, that make this book such a visually breathtaking experience. As Michael Roberts, a former fashion editor at Vanity Fair and The New Yorker and editor of this book, writes in the introduction, Grace, "sees her work in an oddly literary way. And in her eyes, all the photographs illustrating her epic fashion stories form a narrative chain from which to remove a single link ruins the entire concept." We wouldn't have it any other way.
Grace: The American Vogue Years, written by Grace Coddington, and published by Phaidon Press, is $175 and available for purchase.