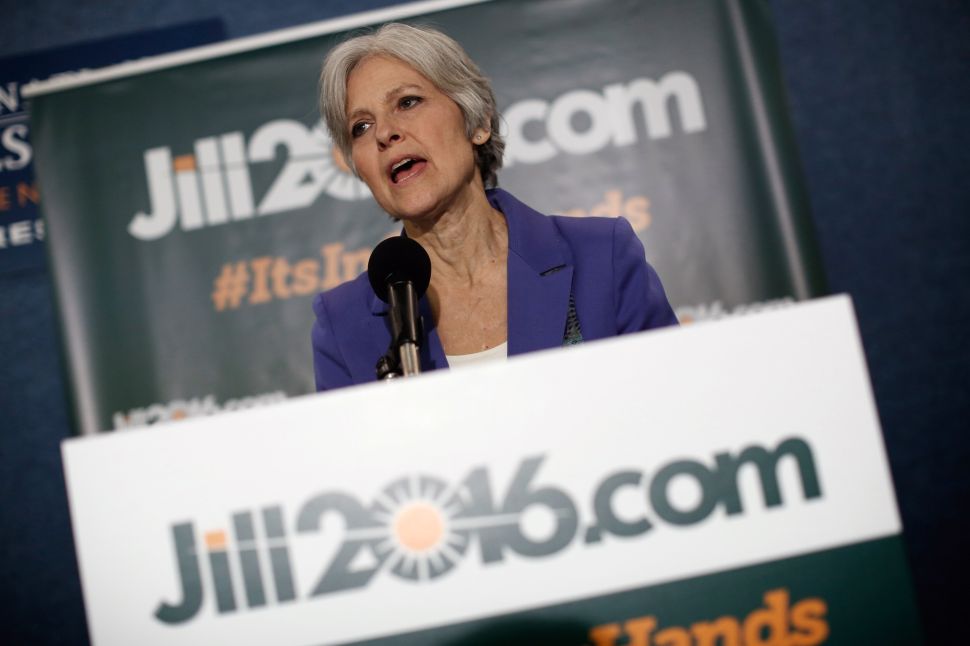 Green Party beacon Dr. Jill Stein will appear at Rutgers University next Saturday for a campaign rally open to students, members of the University community, and the general public. Her party's nominee for president, Stein will discuss her progressive campaign platform, including a proposal for a Green New Deal, an initiative designed to revitalize the nation's economy by transitioning the United States to 100 percent renewable energy by 2030.
"My Power to the People Plan offers direct answers to the economic, social, and ecological crises brought on by both corporate political parties, and it empowers the American people to fix our broken political system and make real the promise of democracy," said Stein.
The Jill Stein rally will take place September 17 at the Rutgers Student Center on the College Avenue Campus of Rutgers University – New Brunswick. Doors open to the public at 5:30 p.m. with programming set to begin at around 6:15 p.m.  Following the keynote address from Stein, students, faculty, and members of the community will have the opportunity to engage with the candidate in a town hall-style forum.
"Rutgers University has a distinct and cherished place in the revolutionary history of our nation, which makes it a perfect venue to bring our message of progressive change to further advance the political revolution that has swept through the nation this year, particularly on college campuses," said Stein. "I'm looking forward to sharing with the Rutgers community my solutions for how we can avert climate catastrophe, build a sustainable and just economy, and recognize the dignity and human rights of everyone in our society and our world."