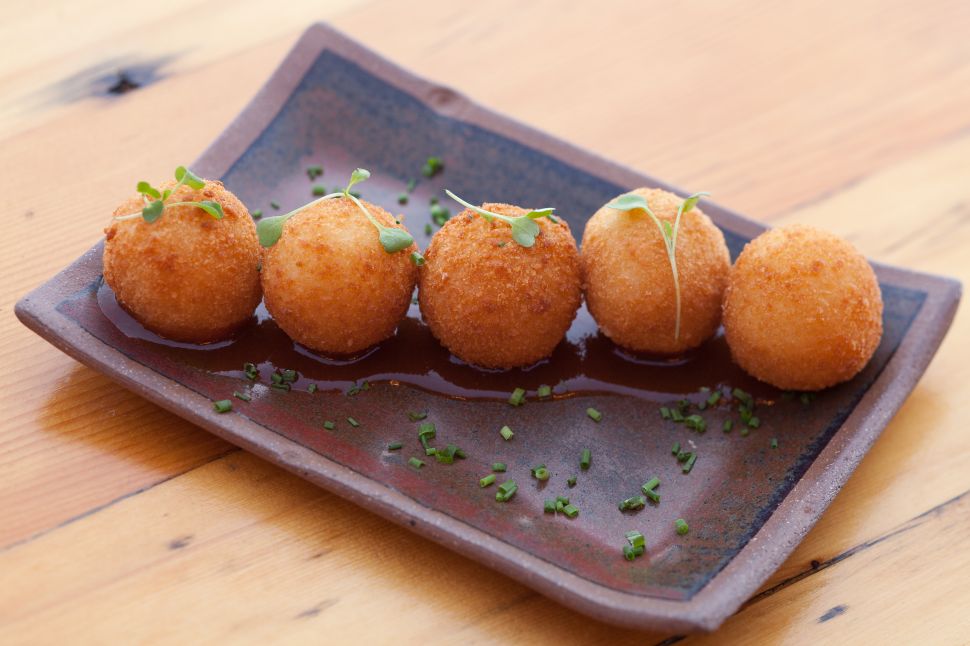 Las Vegas, as we all know, is the ultimate place to ball out of control, but chilling out here is just fine, too. No other city marries luxury and accessibility with such swagger, and even the most high-end resorts know that it's important to court both hipsters and high rollers. And that it's important to understand that those who are dressed down are sometimes those with unlimited bankrolls.
At The Venetian, the ritzy casino-hotel that recently unveiled a Come As You Are ad campaign, and sister property The Palazzo, dining and nightlife has been a total scene in recent years with the dominant Tao and Lavo, of course. But last year, Miami transplant Yardbird added sizzle to Vegas by bringing its fried chicken to The Venetian. And fellow Miami transplant Sugarcane should add even more sparks when it opens at The Venetian in November.
Sugarcane is a multicultural wonderland in Miami, a place where Chinese/Indian/Trinidadian chef Timon Balloo slings Asian, Latin and European flavors and where the guy wearing worn-out sneakers while eating the duck and waffle might just be a billionaire real estate mogul who came over after partying on his boat. Expect the nearly 6,500-square-foot Vegas outpost to serve crudos that pop with acid and heat along with pig ear pad thai, uni tostadas and shellfish hot pot rice. For those who want to go big, there will be large-format meats cooked in an open kitchen with a wood-fired section that's ready to bring the flames.

During last weekend's Life Is Beautiful music/art/food festival weekend, new-guard artists like New York street king Buff Monster and L.A. sculptor Luke Chueh popped by The Palazzo for the resort's Crime on Canvas brunch. It, like the festival itself, which featured fantastic sets from Banks & Steelz, The Naked and Famous and The Temper Trap, was a reminder that the music lovers who go to Coachella and the collectors who actually buy pieces at Art Basel and the scenesters who hang out at the Scope art fair are sometimes the same people. And they all need to eat.
There were visitors posing in the 'shelfie' booth and bartenders in tropical garb.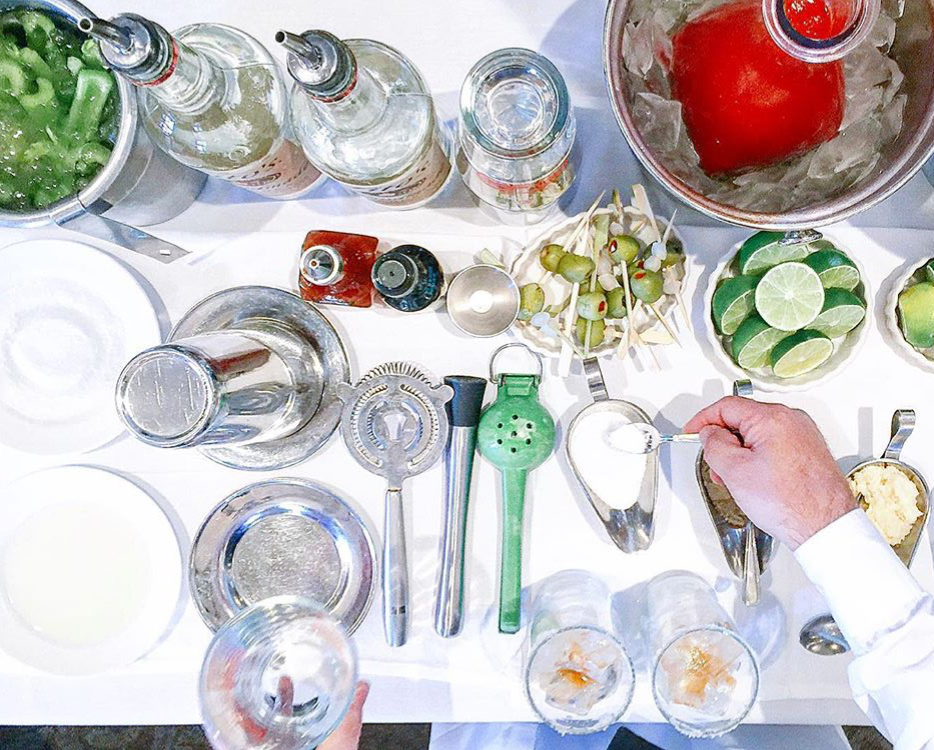 It's funny how things work out for people who get really rich and successful and have nothing to prove. They can wear whatever they want, so they often don't get dressed up anymore. They can party anywhere they want, so they often leave the VIP section and go dancing in the pit. They can eat anything they want, so they often want food that's fun but casual AF.
So that's probably part of the reason why there's a new Eggslut at The Cosmopolitan, where David Chang's Momofuku and Christina Tosi's Milk Bar are opening in the coming months. That's probably part of the reason why Andy Masi, who created some of the city's hottest nightclubs at The Light Group, has graduated to more relaxed lounges like the mixology-focused Clique at The Cosmopolitan and sports bar The Still at the Mirage, the latter of which sells soft-serve sundaes with churros out of an Airstream trailer. That's why Asian whales leave Steve Wynn's baccarat tables to have a town car take them to Chinatown, where elevated noodle bar/tea house Niu-Gu and conveyor-belt hot pot restaurant Chubby Cattle have recently opened in an otherwordly strip mall that already has arguably the city's best soup dumplings (at China Mama), the city's best Thai food (at Chada) and the city's best Vietnamese food (at District One).
Even newer is Shang Artisan Noodle on Flamingo Boulevard, which specializes in hand-pulled and knife-cut noodles. The spicy dandan noodles and aromatic beef-shank noodle soup are comfort food for kings. Shang's not even in Chinatown, but you know what is now? A new outpost of The Halal Guys. That's down the street from 24-hour bar The Golden Tiki, where we recommend walking over to cool your mouth off by drinking a Painkiller made with Dole Whip after you've eaten the Szechuan soups at Chengdu Taste or the face-numbing crispy catfish at phenomenal Thai wine bar Chada Street.
The latter dish, paired with yuzu beer, is what we enjoyed late on Friday night after we went to Life Is Beautiful and right before we strolled a few doors down to The Golden Tiki. A couple hours earlier, we had every intention of ending up at some gargantuan Vegas nightclub. But here we were, sipping rum instead of dodging champagne showers, happily knowing that the only thing we were doing after this was going to sleep. There were guests playing 50-cent video poker and drinking out of souvenir mugs. There were visitors posing in the "shelfie" booth and bartenders in tropical garb. The scene was much more mermaid than Marquee, and it was so lovely to just chill.