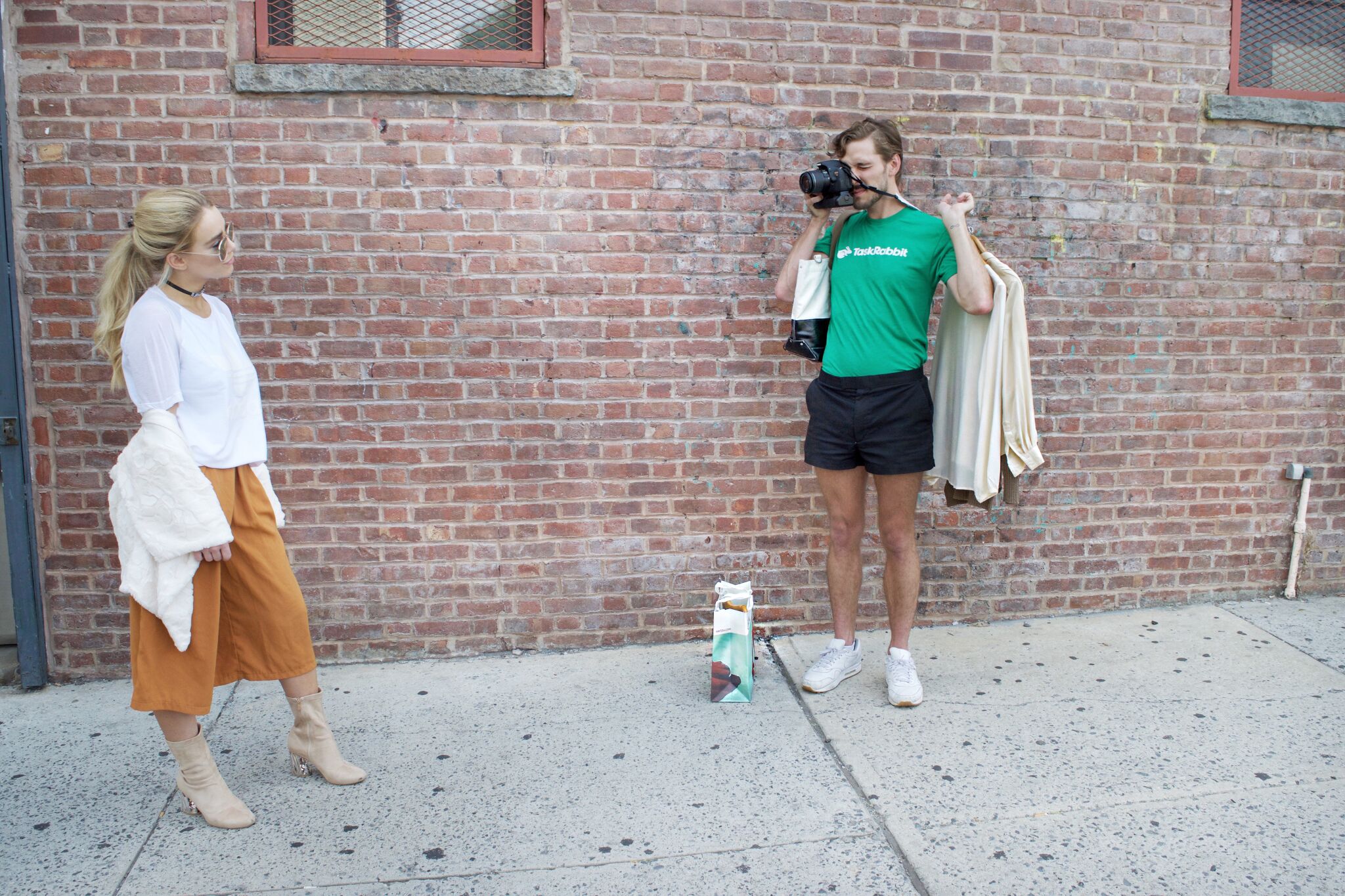 Have you ever been casually perusing Instagram, only to find that every so-called style blogger has better NYFW photos than you? TaskRabbit wants to change that, stat, by providing a stand-in boyfriend to take pictures of you. For $45 an hour, a TaskRabbit Tasker will provide husbandly duties. He'll take photos, edit them while you're at the shows, carry gift bangs and return samples.
Most people use Taskers to help them with basic errands, but that's so boring. And during NYFW, the stakes are high. Every influencer and editor is at the same show, posting the same photos over and over again…but if yours can go up first, perfectly edited and tagged, you'll be the next street style icon.
For anyone who has ever run around NYFW with tote bags full of clothes to change into and wished they had a tiny, street style worthy bag instead, this is the man for you. Now, you can even change outfits quickly before shows, or change into shoes that won't kill your feet while secretly walking to the subway! You won't have to search Tinder, looking for a man who's willing to go on dates that mostly involve snapping pictures of matcha lattes, Stan Smiths and bouquets of peonies. Simply hire out, instead.
If those tasks aren't enough, your brand new faux husband will even pick up your dry cleaning, check into your hotel and pick up accessories for your next 'gram. And if what you truly need is help getting your life back to normal after NYFW, they'll be there for you, too, by organizing your planner and closet. It's unclear if the Tasker will also pose with you, to convince your followers (and parents) you're seeing someone.