Instagrammers may be all the rage, but in real life, a different type of individual turns heads on New York streets. And for good reason. The modern, well-dressed New Yorker, whether she's decked out in head-to-toe Gucci or a scramble of vintage and contemporary threads, has personal style that can be appreciated but certainly not emulated. The glamour of Manhattan is usually present, combined with confidence that comes from operating successfully at what some call the center of the world. Here are four such professional women who, each with a trained eye, a wrinkle-free aesthetic and an insider point-of-view, always get it right.
Jane Keltner de Valle

Style director, 
Architectural Digest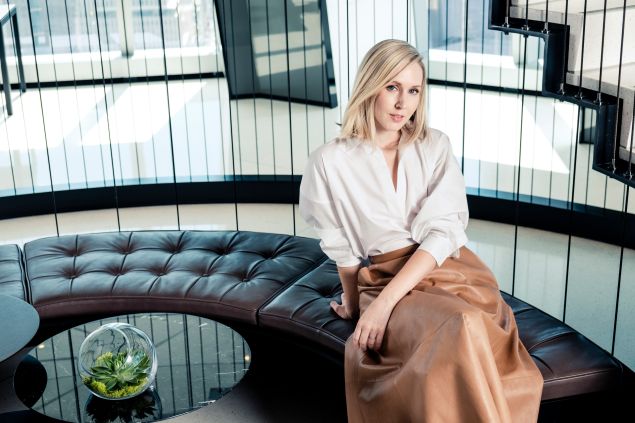 You seem to have a bit of a uniform. What's the story behind it? My wardrobe definitely revolves around skirts and dresses nipped at the waist. It was really about finding was the most flattering fit for me. Personal style should be about what works for the person, and my uniform makes shopping and getting dressed so much easier. But actually, my new goal is to find a way to work pants into my wardrobe.
How's that going? I literally have one pair of pants in my closet, a Derek Lam pair that they sent me. I tried them on, and I really liked them with longer men's blazers and tunics. I just bought a Grey Jason Wu tunic dress, which is the perfect way to ease into the whole pant thing.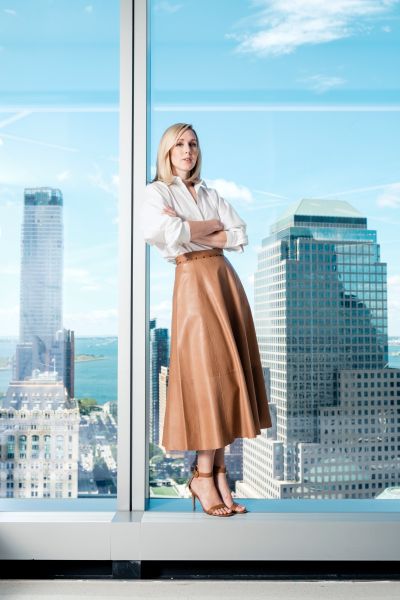 How do you approach shopping for a new season? It starts with having good core of staples. For me, that's men's shirts, button-up shirts and knits. All through the fall and winter I pretty much wear a black or navy knit, from Miu Miu or Jason Wu, tucked into a skirt, at least three days per week. I'll also wear button-downs from Céline or Tome. Then I mix in a few special pieces, so that I don't bore myself.
What are your fall investment pieces? I just got a Céline khaki ruffled skirt, which is kind of safari meets tango. I have a navy wool version with a little ruffle down the side that I wear all the time; I tend to buy variations of the same thing when I find something I love. I was also in Barney's the other day and tried on a Dries van Noten check duster coat that's belted and has a fur collar that I'm kind of obsessed with. I'll probably buy it.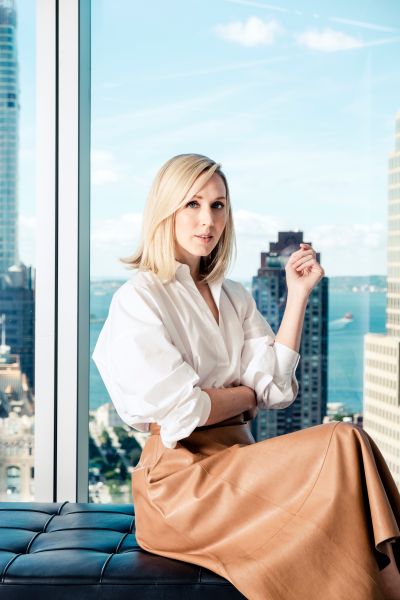 Who are some new designers you're most excited about? Sies Marjan, a new New York-based label, designed by the Dries van Noten alum, Sander Lak. His rich mix of colors, textures and jacquards very much draws from the interiors world and is so different than anything else we're seeing right now.
Now that you're at Architectural Digest, having just left Glamour, do you think interior design will inform your wardrobe more? I've always been inspired by art, architecture and interiors. My husband is an architect, and we're both really inspired by the French and Italian modernists, like Jean Prouvé and Le Corbusier. I think that filters into the way I dress.
Micaela Erlanger

Celebrity stylist: 
Lupita Nyong'o, Jennifer Hudson, 
Meryl Streep and Common
How do you approach piecing together a fall wardrobe? I'm often running around for clients, so my personal shopping has to happen at the end of the day. Thank god there's Net-A-Porter! I have stocked up on a ton of Miu Miu and Prada, a zillion tweed skirts and a Saint Laurent leather jacket. I also bought these Alice + Olivia trousers in five colors. My uniform for fall is going to be a mini skirt and a turtleneck, plus an over-the-knee boot or a little slouchy bootie. I'm also obsessed with all of the new Gucci. Everything, I want it all!
Will you be transitioning anything from summer into fall? I bought a ton of Roksanda dresses in these really bold, gorgeous hues that are definitely transitional dresses. All of my jackets and my Stella McCartney blazers, too. You can drape them over your shoulders.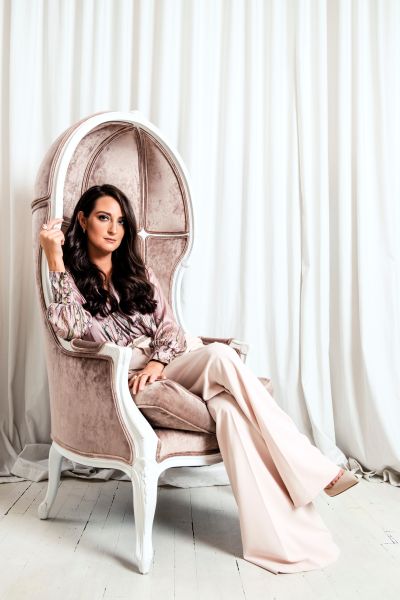 You're well known for your love of vintage. Where do you find the best pieces? New York Vintage is amazing, so is Alexandra New York. I just discovered A Current Affair in L.A., though I think I'm a little late to that party. I bought a fur coat from them, a lurex dress and a cool leather jacket. There's also Malin Landaeus in Brooklyn, Didier Ludot in Paris and Marlene Wetherell Vintage in the New York Showplace. I got an Alaïa leather belt and the cutest vintage Hermès jacket there. I'm a big eBay shopper, too.
Do you have a tailor who tweaks all of your vintage finds? Luxtailor. They're the best and they do everything. They've remade my vintage Mugler and Alaïa skirts.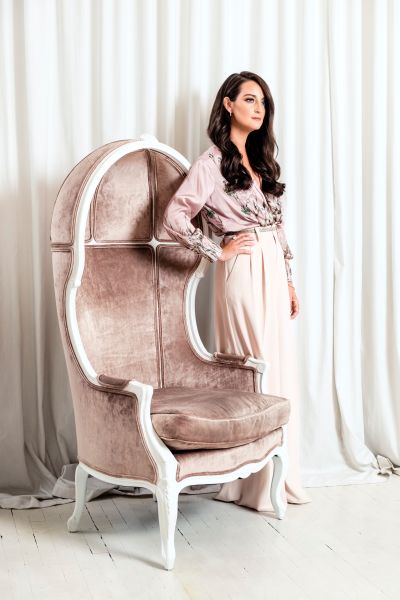 What do you have planned, in terms of clothing, for fashion week? I make outfits in advance and photograph them. Fashion Week is a lot of fun. You get to dress up and bring the glamour, but you're dressing more for the women and street style photographers than anything else. It's going to be insane. Not only am I hoping to attend the shows, but I have clients in town attending the shows. We have Emmys the following week and it's the Toronto International Film Festival, so we're going to be busy.
Will you be buying any new handbags this season? I'm looking for a carryall bag, and I might invest in a Céline, like the classic Cabas Phantom, the easy office tote. But I really want to invest in luggage this season. Louis Vuitton just came out with this super new lightweight, really easy to roll luggage, but it's a small fortune. It would be nice to have something that fits in the overhead bin and looks chic.
Misha Nonoo

Founder and designer, 
Misha Nonoo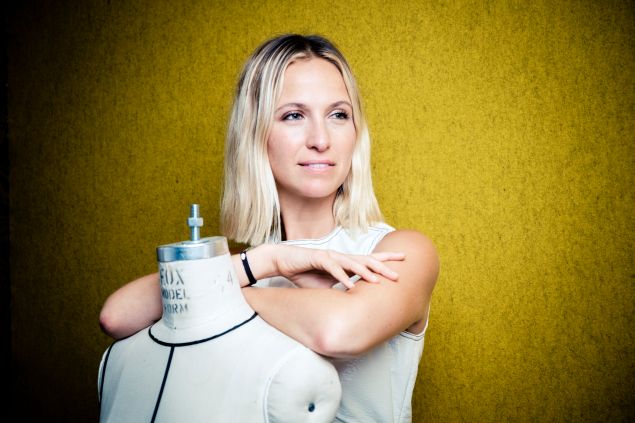 How often do you wear your own designs? The only time I ever wear other people's designs is when I'm on holiday on a beach and I'm wearing a bikini. I'm very loyal. The philosophy of my brand has come out of my own pain points of dressing for this lifestyle. It is super-hectic and goes from 9 a.m., often beyond 9 p.m.
What pieces from your fall collection will you be wearing on repeat? A white shirt takes you so easily from day to night. My favorite in the collection is the Avery Tunic. I'm wearing a mini skirt over it and letting the little shirttails peek out. We've also got this amazing blazer dress called the Florence. It's oversized, but if you do it up, it's the perfect mini dress and it's super versatile.
What bags and shoes will you be wearing with your Misha Nonoo pieces? I'm pretty loyal to Céline for their bags. I love their new mini Trotteur in lizard skin, if the budget extends. And I'm really into Prada shoes. There are a couple of pairs that I've already bought: One has cool little buckles on it and then another pair of platforms that I've been layering with cool, large fishnet tights. My go-to tights are Wolford, always.
What stores do you frequent? Dover Street Market is my favorite. Then, for home stuff, I like Wyeth. I get all my lingerie from Journelle, because they have great bras. But I only shop on their website, even though they have a store in New York. I pretty much only shop online. I don't want to spend my free time in a store.
Who is your style icon? Phoebe Philo. She's so minimal and so understated. I love the way that she has such enormous influence, but when you see her in person, she's tiny, and she runs around in sneakers and is so unassuming. I really admire that.
What's the next big investment piece you're saving up for? Those are mainly contemporary art and design related! I really want to change up my whole living room and collect some mid-century modern pieces, so it's going to be an expensive fall if that happens. There are also some mid-century modern chairs and a sofa that I spotted on 1stdibs…
Roopal Patel

SVP and Fashion director

, 

Saks Fifth Avenue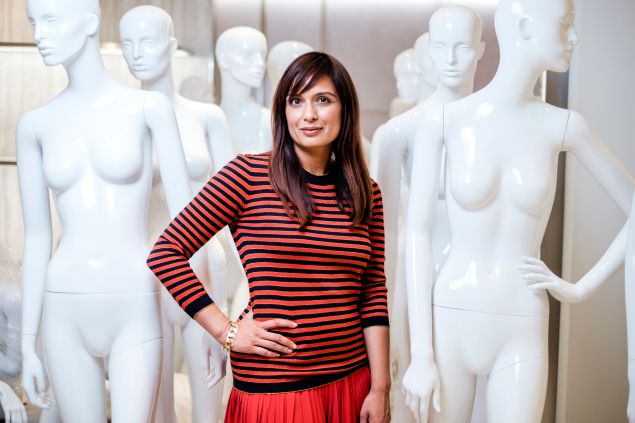 What have you already purchased for the coming cold weather? I recently purchased a pair of velvet Gianvito Rossi peep toe military-inspired booties. But I've been waiting for our new Brookfield Place store to open at the beginning of September, because I have a huge shopping list from there. I want a few hoodies and a coat from Vetements and a floral print dress and navy blue parka from Balenciaga. Then there are leopard capes and pearl slip dresses from Dries Van Noten that I have my eye on.
Do you use the personal shopping services at the store? Yes, of course, it takes a village! I work with Eric Sorlie from the Fifth Avenue Club. When I first started here, during last fashion week, Eric's team helped outfit me for the whole month, within one day. I remember having a Pretty Woman moment, where he and his team walked me out with 15 to 20 Saks Fifth Avenue bags and put me in an SUV.
How else does your job shape how you shop? I see so much during Fashion Month that I have an encyclopedic knowledge of what the trends are. There are pieces that I naturally gravitate towards, begin a love affair in the showroom with and I definitely remember those special pieces. Today I was asking our buyers when we were receiving the pearl curly slides from Miu Miu, that Erdem dress and my Proenza jacket. I always have a list of items that I have my eye on.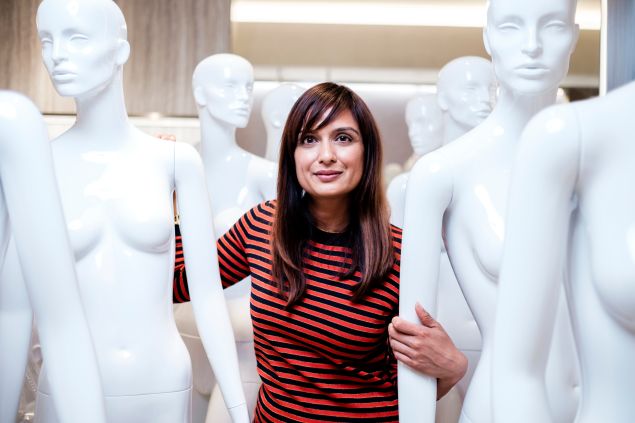 Will you be experimenting with any new beauty looks? Have you noticed there was a lot of glitter on the eyes that came down the runway? We saw it at Burberry and Alexander McQueen. There were different glitter textures, and I want to experiment a bit with that for evening, especially because it adds so much light to the face.