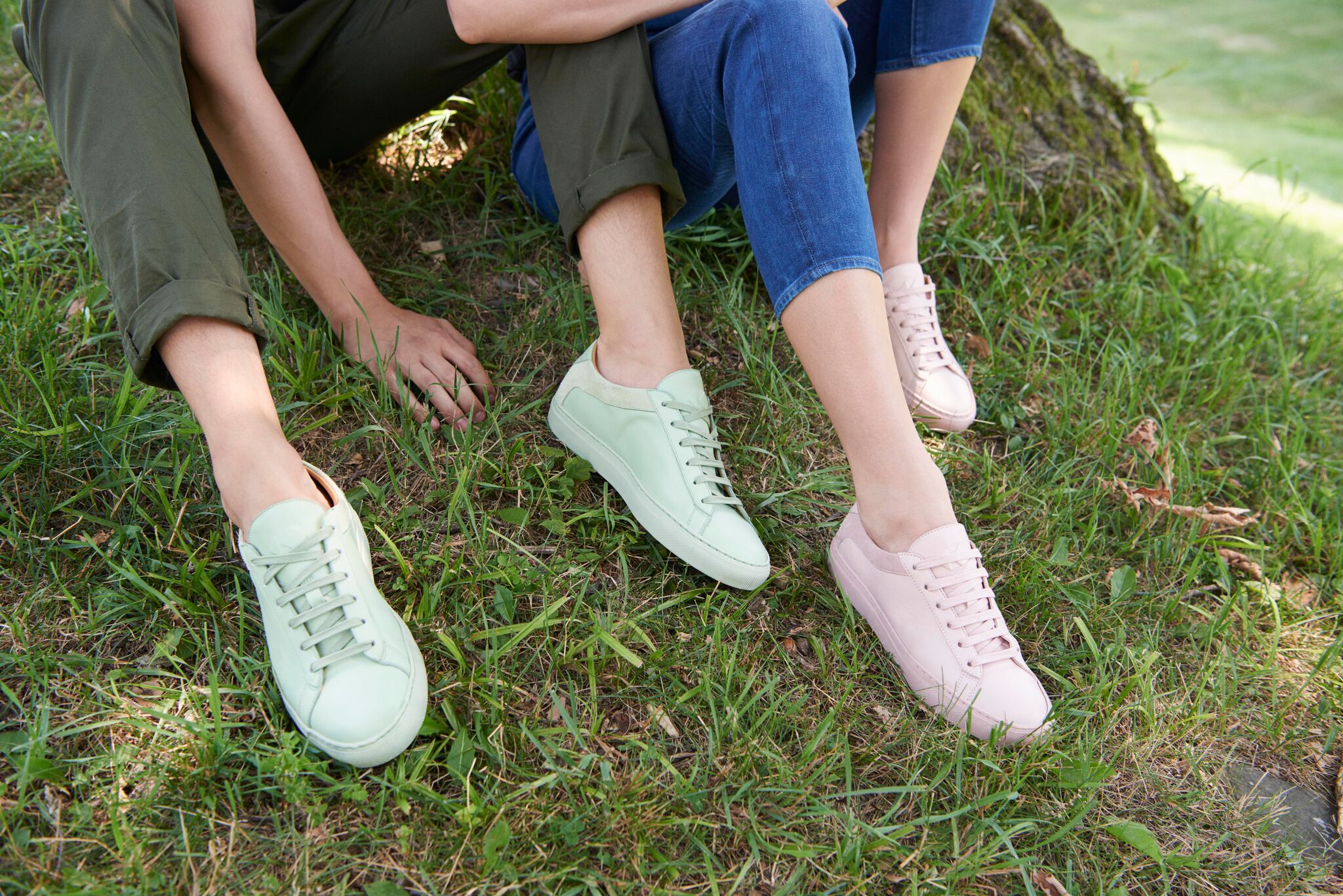 Ever since the white sneaker became the unofficial shoe of the fashion crowd a couple of years ago (thanks to Céline's Phoebe Philo and French girls strutting around in black jeans paired with Adidas), boutique sneaker labels have been on the rise. There's Common Projects, who imprint the heel of each shoe with its own unique number; Superga, the Olsen-twin endorsed label which focuses on classic canvas styles; Eytys, the Portugal-made sneakers with chunky platforms; and then there's recently launched Koio, an Italian-made brand whose label-less shoes instantly bridge the gap between high quality and chic design.
However, there's something different about Koio. Launched in late 2015, the label was created by two handsome young men, Johannes Quodt and Chris Wichert, who met whilst studying at Wharton business school. Both had no fashion background and launched their label with no relationships within the fashion world. Despite this, Koio has skyrocketed in popularity, selling out of styles on their website within 72 hours of launch, collecting celebrity fans like Jake Gyllenhaal and attracting the attention of companies such as Warby Parker and Bonobos, who are interested in investing.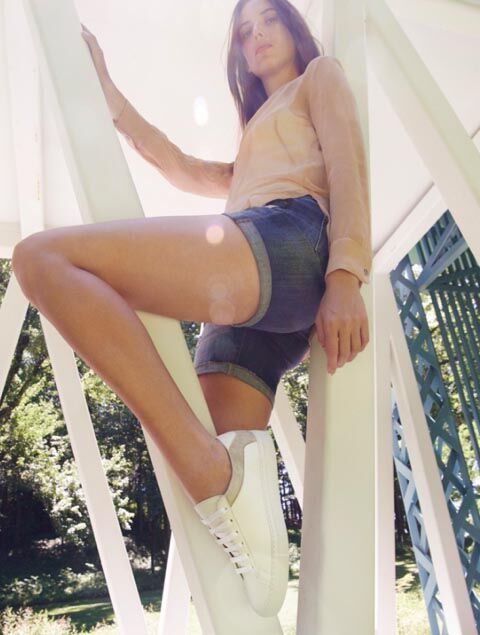 "We had grown up as sneaker heads and loved splashing out on really special pairs from Louis Vuitton, Gucci and Prada. But as we got older, we started to feel as though there was a disconnect between quality and price, especially at the top end of the sneaker market," explained the pair on why they decided to launch the brand. "We felt that most of the bigger luxury brands had lost touch with our generation and what people out there were actually looking for."
Originally created just for men, the brand quickly gained female fans, selling out of the smallest men's sizes (to women, of course) on the first day of their pop-up store. And while this could be attributed to the rise of the "borrow from the boys" mentality, it also speaks volumes to the simple, sleek design and quality of leather that Koio offers. "With Koio we wanted to build a modern luxury brand that speaks to our generation. We were big fans of the craftsmanship and quality of some of the more established brands, but felt like the traditional business model and ability for those bigger players to connect with the consumer directly was flawed," said the pair. Now, they position the brand as unisex, but still offer styles as "men's" and "women's" on their site, with prices starting at $248.
But in a retail landscape, with so many new and established labels competing for attention (especially in the sneaker marketplace), how did the pair gain such notoriety, so rapidly? "A lot of the conversations started through our own network. Friends really liked our shoes and vision for Koio and in turn recommended us to their larger network of contacts," said Quodt and Wichert. "We gained momentum quickly and added a list of very influential and experienced people to our investor base. We are excited to have the support of people that we really admire, and whose businesses are global leaders in their spaces."
Their newest collection, which includes black, mint green, and blush pink low-rise sneakers, adds even more diversity to an already-rich line. "Immediately we want to get the word out about our brand and what we're doing. It's still a bit of a best kept secret that and we're wanting to be more accessible in that regard. Ultimately, we'd love to see Koio recognized as the leader in the space–especially in regards to quality—and then expand into other accessories divisions. And hopefully in the not too distant future we'll be opening our own store!"