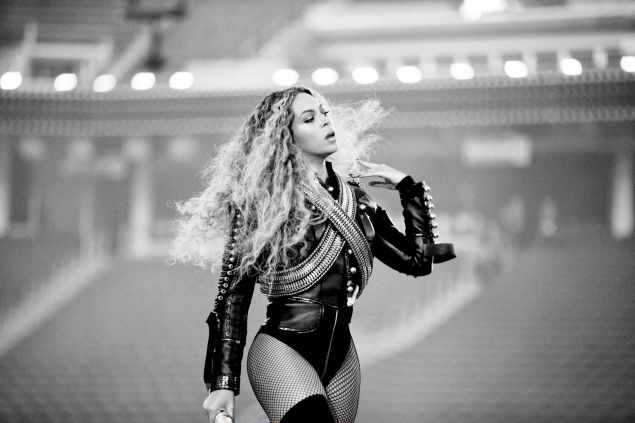 It's hard to imagine a time when all eyes weren't on Beyoncé, and 2006 was no exception. She had just starred in the role of a lifetime as Deena Jones in Dreamgirls, the musical-turned-film about a black girl group navigating pop success and the abuse of fame in the '60s, and she had just exited her own, Destiny's Child.
Still hot off the success of her 2003 solo debut Dangerously in Love bangers "Crazy in Love" and "Baby Boy," the world was eagerly awaiting Beyoncé's next move. But the world had to wait. She was forced to delay her sophomore album due to the Dreamgirls filming schedule, but the role turned out to be the stroke of inspiration Beyoncé was searching for—she turned a post-production vacation into secret studio sessions hidden even from the execs at her record label, Sony.
This no-business devotion to her creative process resulted in what may arguably be the moment Beyoncé truly escaped the shadow of her past and stepped into the spotlight as a singular solo artist—unmistakably Beyoncé—delivering a game-changing, genre-bending, exhilarating new album, B'Day, which turns 10 on September 4, as she celebrates her 35th birthday.
The release couldn't have coincided with a better day; in many ways this was Beyoncé's coming-of-age tale and the first of many daring moves to come in what has become the defining solo career of the last decade.
No one could have predicted where Beyoncé would go after her solo debut, and B'Day exemplifies the forward-thinking drive that we've come to associate with her most successful projects. It was faster. It hit harder. And it was funkier than Miss Knowles had ever been before.
[youtube https://www.youtube.com/watch?v=RQ9BWndKEgs&w=560&h=315]
As she leaned away from traditionally constructed pop into something much more edgier, Beyoncé showed off her R&B swagger on tracks such as "Upgrade U" and the energetic "Get Me Bodied," while '60s-inspired soul shined on "Suga Mama" and live instruments exploded on the sexually driven "Green Light," incorporating an infectious and pulsating bass drum that drops into a smooth trumpet solo.
Perhaps most impressive, Beyoncé tapped into the mind of Deena from Dreamgirls and crafted an empowering narrative of all the things she wished her character had said. "Ring the Alarm," one of the most venturous tracks she'd ever released, was examined infidelity, bravely exposing a vulnerable, frantic Beyoncé belting, "But I'll be damned if I see another chick on your arm" over screaming sirens, and "Freakum Dress" was a call of action to bring out your inner sexy. Of course, we can't forget the successful radio hit "Irreplaceable," the ballad that unshackled female worth and the confidence to literally kick your unworthy man to the curb.
I will go on record and say that B'Day is my favorite Beyoncé album, and yes, Beyhive, I'm also taking Lemonade into consideration. It was the record that made me a Beyoncé fan and the soundtrack to my own coming-of-age saga as I obsessively listened to the CD (yes, those ancient discs).
I was just starting my freshman year of high school when the record was released. I purposely chose to go to a school where none of my friends were attending, and I was adjusting from public school life to one of a private Catholic school with plaid uniforms and all. This was a nerve-racking experience for an already anxious individual, so why did I subject myself to this? I knew I needed a change and a smaller school that would allow me to become a better student, and get grades that could actually get me into college.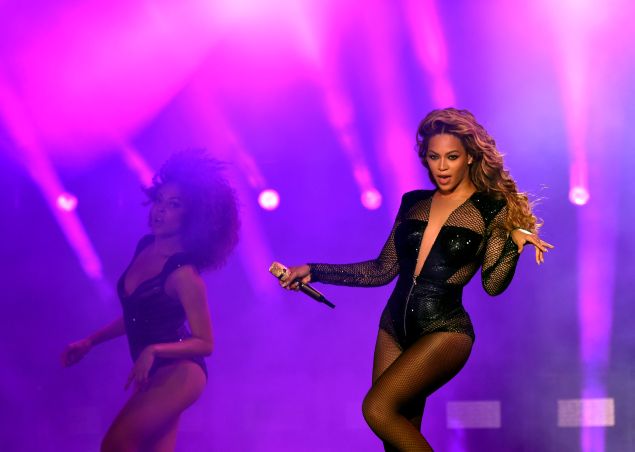 I went out on a limb and forced myself out of my comfort zone, which is what Beyoncé does with every part of her art.
"Every time I get on the stage I'm nervous," Beyoncé said in a 2006 interview with MTV, as she addressed a question of how she always looks so composed and never scared.
"I'm actually really scared when I'm not nervous, because then I don't transform into that person that people are used to seeing."
That's the beautiful key to Beyoncé's success; she's always pushing to reinvent herself in ways that still seem genuine. She harnesses fear and transforms her reserved personality into an unstoppable force on stage. But every risk carries a possibility of backlash.
When the video for B'Day's first single "Déjà Vu" was released, it prompted an online petition from fans for a reshoot, due to what was deemed raunchy dancing with her then-boyfriend Jay Z. Mostly some fans were disappointed in the video because it was so different from her previous ones and to them it lacked any sense.
You can't please everyone, but even those who protested should now recognize the significance that video made on her visual craft. "Déjà Vu" was shot outside in New Orleans—she's been in touch with her Southern roots way before Lemonade—and Beyoncé's goal was indeed to take a risk, from the fashion she wore to the solo shots of her frantically dancing in a high grass field.
[youtube https://www.youtube.com/watch?v=eY_mrU8MPfI&w=560&h=315]
Videos have now become just as an important part of Beyoncé's work, and although B'Day wasn't a visual album she went on to release an anthology DVD for the record, with each video a distinct vision. This kind of storytelling planted the seed for the cinematic works of her self-titled album and, most notably, the highly successful Lemonade that perfected the art.
Were it not for B'Day, we wouldn't have the wonderfully agile Beyoncé that we have today. The album was so drastically deviant, refusing to compromise in any aspect, or even deliver carefully packaged Hot 100 singles, that some didn't know quite what to make of Beyoncé's solo career, but one thing was certain: there was no way she could be dismissed.
B'Day was the first chapter in the book of unconventional pop that Beyoncé has mastered so well now. It was feminine, emotional and brutally unapologetic; she stuck to her instincts. Beyoncé bared her inner self to us 10 years ago on her 25th birthday, and at 35, she's grown into her self with even more grace. This is indeed a B'Day worth celebrating.