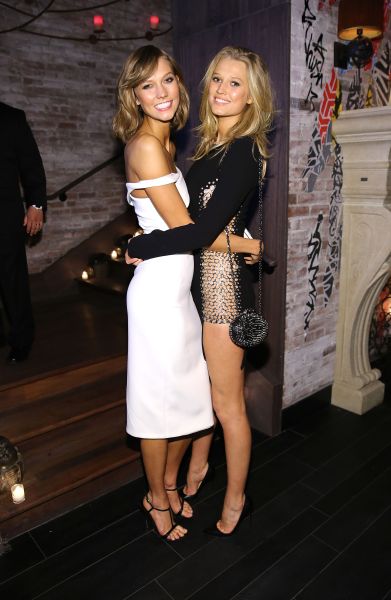 Have you ever coveted a model's off duty style? Do you dream of being able to borrow clothing from Karlie Kloss? Do you adore one-of-a-kind designer duds? If you answered yes to any of those questions, there's a NYFW shopping event that you will not want to miss. Organized by Toni Garrn, the second Supermodel Flea Market is exactly what it sounds like. The leggy blonde model (also known as Leonardo DiCaprio's ex-girlfriend) asks all of her catwalking friends to empty their closets so she can sell them to benefit her charity, the Toni Garrn Foundation.
She started hosting the fundraiser in February 2015, as a way to combine her worlds of modeling and volunteering. "It was kind of just practical thinking at first, because I've been modeling for 10 years now and we get a lot of clothes," she told the Observer, adding, "My friends are very eager to help and they're also happy to get this stuff out of their house, because they don't have room any more."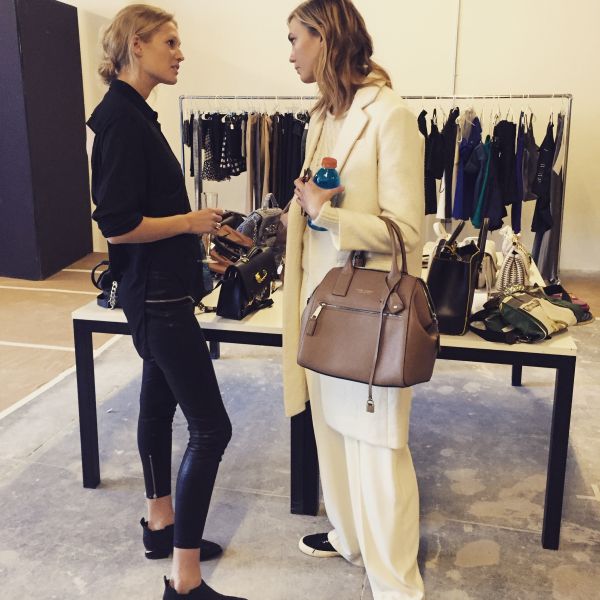 In case you're wondering, Garrn's close circle of friends includes Kloss, Jourdan Dunn and Constance Jablonski. And yes, they will be donating clothes to this chic flea market. Surely other models, from other eras, will be getting involved, too. "[Last year] we had some of Christy Turlington's Bottega Veneta bags that she wore for 10 years," said Garrn. Other labels from last year's sale included Frame, Miu Miu, Alexander Wang, Helmut Lang, Prada and Christian Louboutin; she anticipates selling a similar roster of high fashion designs this time around, all marked up to 80 percent off retail prices.
If you're not sample size, don't worry. Garrn assured us that she has partnered with a few brands who will be donating clothing from this season–in a variety of sizes–to the sale.
All proceeds from the Flea Market will benefit Garrn's eponymous foundation, which aims to send 2,000 Zimbabwean children to school. The model has spent the past two years volunteering for Plan International, an NGO that focuses on furthering the rights of children, but felt it was time to begin a project of her own. "They're not used to anything materialistic and they hardly have any infrastructure to go to school. It's funny how materialistic this fundraiser is, but it helps the children," she admitted.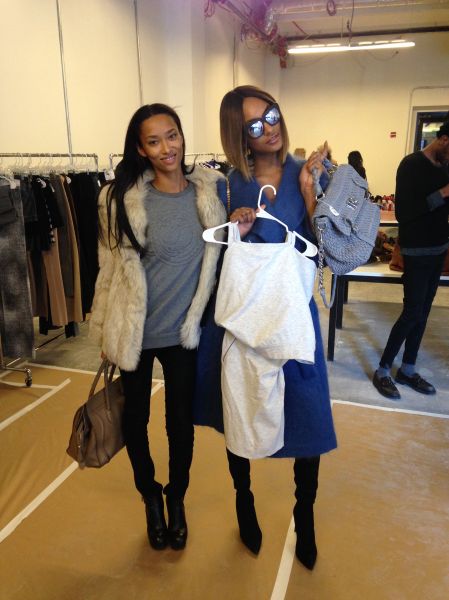 And it definitely does help. The very first Supermodel Flea Market raised $20,000 in just one day; since the turnout was so strong Garrn has decided to extend her sale to three days this time around. The Flea Market will open to the public on Wednesday, September 7 at 2 p.m., but will continue on Thursday, September 8 and Friday, September 9 from 10 a.m. to 6 p.m.
However, the model suggested stopping by on the very first day of the sale as these wares will sell fast. "Definitely come as soon as it's open! The prices are at least half off of the prices in stores and some of the pieces are limited edition." And who knows, you might leave with a whole new, model-approved wardrobe.