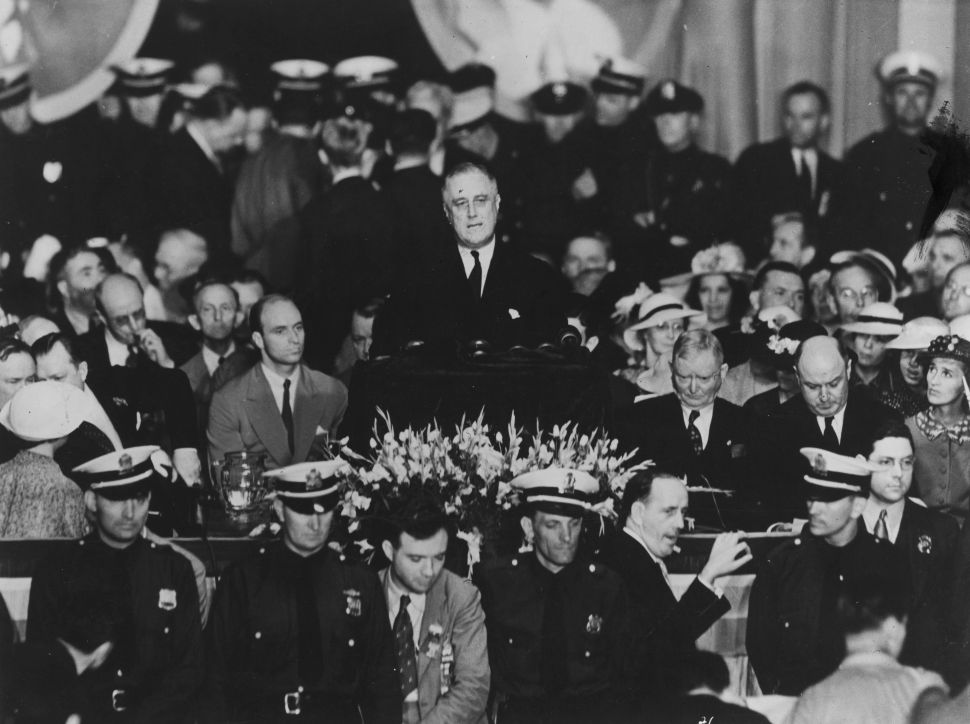 Eighty year ago, President Franklin Roosevelt, running for a second term, made it clear that the 1936 election wasn't just about who would run the country in 1937. The election was a referendum on the strides the country had made since 1932 in dealing with the Great Depression and moving beyond the policies of Herbert Hoover.
Hillary Clinton would do well to borrow a page from FDR's playbook. This year, as in 1936, the Republicans held their national convention in Cleveland and the Democrats held theirs in Philadelphia, but the historical parallels between the two elections go much deeper. The 2016 election isn't just about who will run the country in 2017. It is a referendum on the strides the country has made since 2008 in dealing with the Great Recession and moving beyond the financial crisis that closed out the presidency of George W. Bush.
Roosevelt never claimed that he had rid the country of all the economic misery he inherited. In the four years he had been in office, unemployment had dropped a whopping 7 percent, but it was still over 16 percent and that figure worried the president. FDR's insistence that voters needed to remember what the economy was like in 1932 was his way of reminding them of what had happened under Republican rule and why he should be allowed more time in office.
In distinguishing his administration from that of Herbert Hoover, Roosevelt summed up his beliefs by observing, "Your government is still on the same side of the street with the Good Samaritan and not with those who pass by on the other side." FDR wanted voters to understand that his politics rested on values that transcended politics.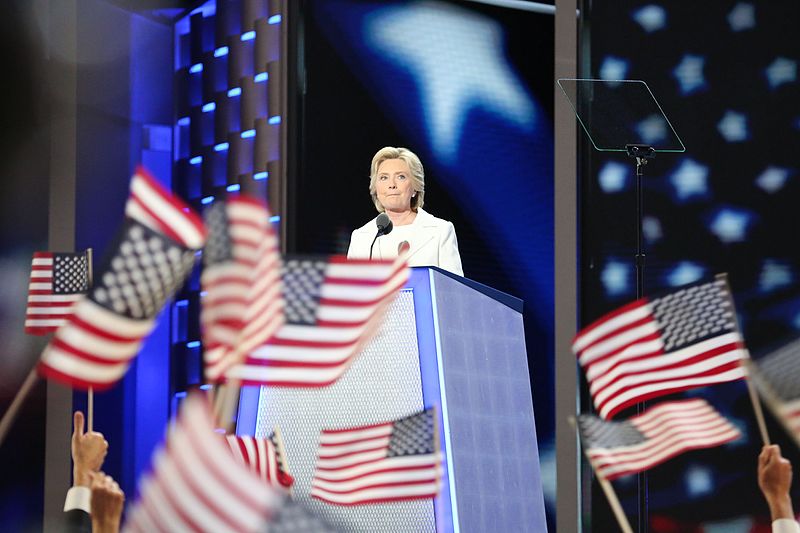 Roosevelt's language, with its biblical overtones, is not the kind Hillary Clinton is comfortable with, but as she heads into her first face-to-face debate with Donald Trump, there is every reason for her to argue that, while she is not offering the country a second New Deal, she is the candidate of the 99 percent. She is proposing a "Commonsense Deal" that promises to create a rising tide capable of lifting all boats, not just the yachts of the superrich.
There is a consistency in Clinton's campaign proposals. Her tax plan provides relief for small businesses and working families, while closing loopholes that let the wealthy avoid their fair share of taxes. Her college plan allows students from families earning up to $125,000 a year to pay no tuition at public colleges and universities. Her health plan extends the Affordable Care Act and permits people over 55 to buy into Medicare. Her labor plan includes support for the $15 minimum wage, and her voting plan promises to make access to the polls easier: it guarantees automatic voter registration for everyone after they turn 18 and it gives voters 20 days before the election to vote in the evenings or on weekends.
These are not radical fantasies. Like FDR's Social Security, Work Progress Administration, and Federal Deposit Insurance, they are doable proposals that promise to make people's lives more secure. In a change election, Clinton promises to move the country along a steady path that offers a more egalitarian future.
Hillary Clinton can't afford to be above the election fray. She is facing an opponent who thrives on distraction and a truth-challenged campaign.  When Donald Trump falsely accuses her, as he recently did, of starting the birther controversy that has dogged President Obama during his time in office, Clinton rightly fights back and points out nobody did more than Trump to create, fund, perpetuate the birther controversy and the racism fundamental to it.
The key in the remaining weeks of the campaign is for Clinton to go beyond being a counterpuncher as Roosevelt did that in 1936 when he battled Alfred Landon, the conservative governor of Kansas. Clinton has, as her website shows, come up with a series of proposals designed to extend the recovery the Obama administration began in 2009.
What's more, at the core of Clinton's proposals is the standard FDR insisted on being judged by when in his Second Inaugural Address he observed, "The test of our progress is not whether we add more to the abundance of those who have much; it is whether we provide enough for those who have too little."
Nicolaus Mills is professor of American studies at Sarah Lawrence College and author of Winning the Peace: The Marshall Plan and America's Coming of Age as a Superpower.
Disclosure: Donald Trump is the father-in-law of Jared Kushner, the publisher of Observer Media.