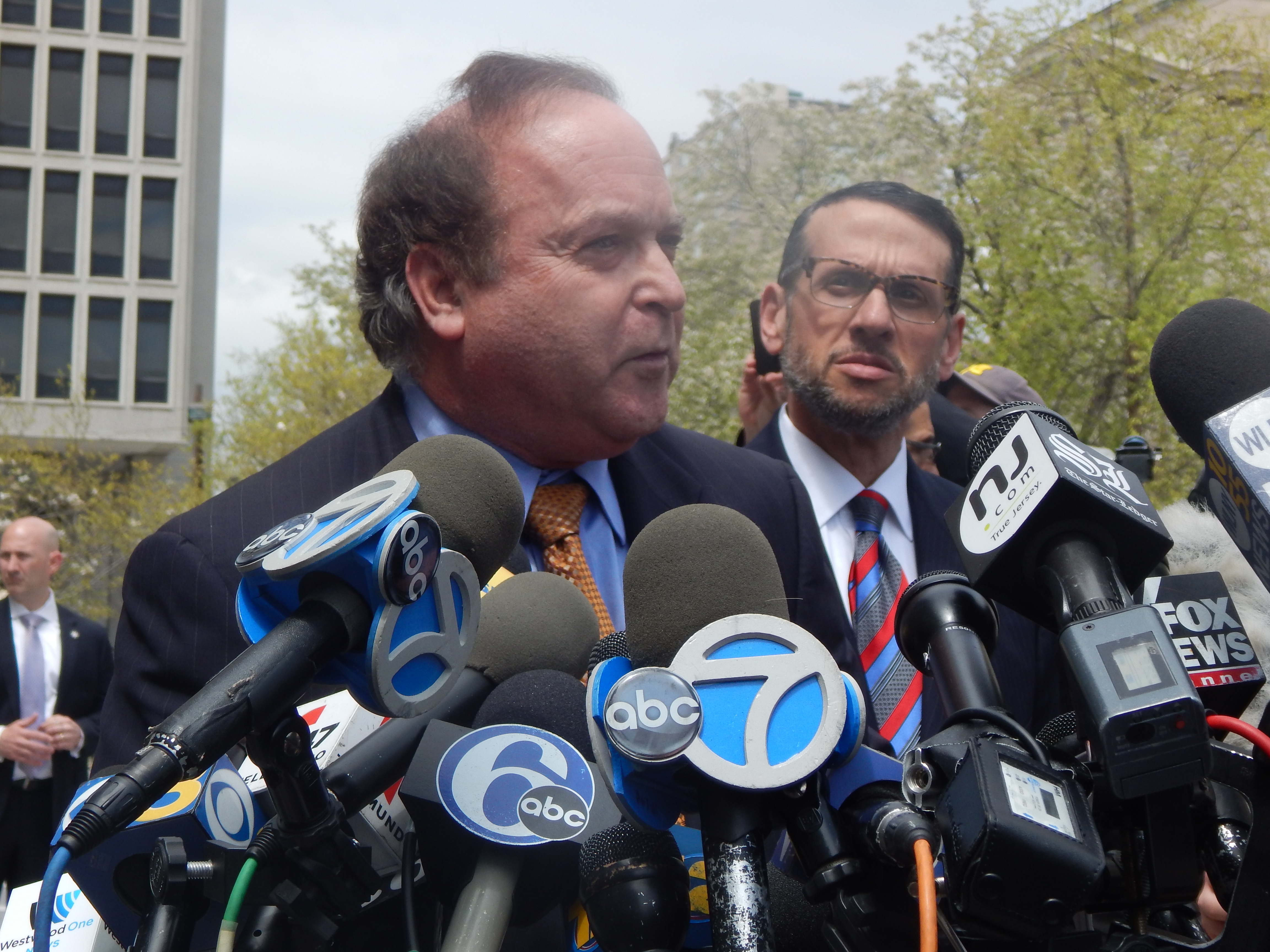 NEWARK – When former Port Authority employee David Wildstein took the stand on Friday to testify on the George Washington Bridge lane closures that occurred between Sept. 9 and Sept. 12, 2013, he claimed thatwhile he was working at the bi-state agency, he believed that he and former Deputy Executive Director Bill Baroni reported to the office of New Jersey Governor Chris Christie. According to Wildstein's testimony, he regularly communicated with Bridget Kelly, the former deputy chief of staff for Christie. Both Baroni and Kelly are currently facing nine charges in connection with their involvement in the scandal. Wildstein has already pleaded guilty and is currently working with the prosecution as a cooperating witness.
The trial kicked off last Monday. During opening statements, the U.S. attorney's office claimed that Christie knew about the lane closures as they were happening. With Wildstein acting as their primary witness, his testimony is central to their case and will be critical in the potential sentencing of both Baroni and Kelly. Wildstein faces up to 15 years in prison for his guilty plea.
During his Friday testimony, Wildstein was only questioned by attorneys from the U.S. attorney's office. During that questioning, various email chains between Wildstein and Kelly were put into evidence. Among those emails was a chain between Kelly and Wildstein where he told her that the two should discuss the "Port Authority goody bag." When questioned about the meaning of that phrase, Wildstein said that there were a number of things the Port Authority could give to various towns and administrations. He said that often items such as Port Authority grants, steel from Ground Zero, tours of the World Trade Center site or flags that flew over the World Trade Center site would be given to towns. According to Wildstein, the potential for an endorsement for Governor Christie was often a deciding factor on who would receive what from the "goody bag."
Wildstein also said that, often times, he would report requests that the Port Authority was able to facilitate to Kelly. He said that those requests were made known so that the Governor's Office could make the phone call to notify the town or agency that the request would be granted. Wildstein said it was so that the governor's office "could take credit."
According to Wildstein, he mainly acted in a chief of staff capacity for Baroni–the highest ranking Port Authority official from the New Jersey side–and did nothing without his consent. Wildstein said that Baroni was fully aware of his regular communications with Kelly.
As he was leaving the courthouse, Kelly's attorney Michael Critchley said that Wildstein's testimony was "much ado about nothing." He said that Wildstein's claim that he reported to Kelly were "absurd."
Wildstein's testimony will continue on Monday at the U.S. Federal District Court in Newark.