The path to re-election is not a guarantee for incumbent Perth Amboy Mayor Wilda Diaz. This November, the state's only currently serving urban Latina mayor will face a challenge from three others vying for her position: Councilman Joel Pabon, Miguel Nunez and Sharon Hubberman.
According to self-commissioned poll released by Diaz's campaign, the mayor is well-positioned for reelection. Result say she leads her nearest rival by 26 points (44% for Diaz to 17% for Pabon). Results also show Diaz with a 64 percent job approval rating, a 61 percent favorable rating (22% unfavorable) and 51 percent of voters saying that things in Perth Amboy are "headed in the right direction." However, the poll includes Councilman Fernando Gonzalez as a competitor. Though Gonzalez was initially considering a run, the councilman has since decided to support Pabon in his bid for election.
While her opponents are quick to criticize the mayor, Diaz says that her record over the past eight years has been exemplary and that she has been integral to moving Perth Amboy in the right direction.
"I am proud of my record, I am proud of my work," Diaz said. "I have stayed focused on the residents of our community and on developments on the city. I have been a transparent government. I have tackled the debt on the community, we paid down over $50 million in debt that we had when I first came in. We have been able to stabilize taxes for the past three years and the reason that we have been able to stabilize taxes is all the development of private investments that have been made in the city. We have over half a billion dollars in private investments in the city. That is all new construction in areas of the city that have been vacant for 20 years."
Diaz also cited victories like a noted improvement to the city's credit rating as indicators of success. But, despite Diaz's assurances to her success as mayor, her competitors all say that Perth Amboy needs new leadership.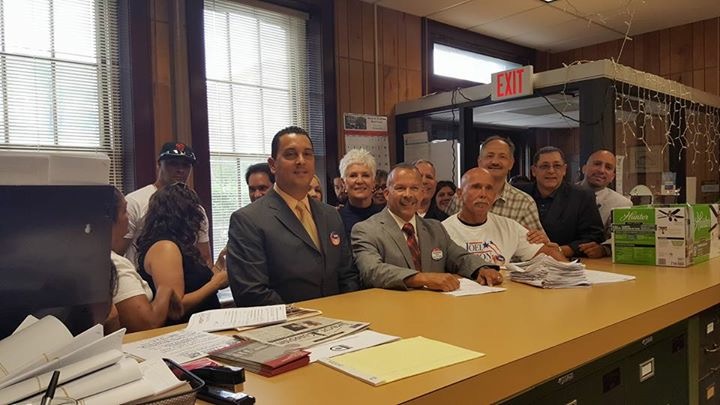 "There has been a noticeable decrease in the overall quality of life," said Pabon about why he believes Perth Amboy needs a new mayor. "Our downtown business district has deteriorated and there has been a significant increase in violent crime. Our schools are overcrowded but our mayor continues to encourage residential rental development. Property values have continued to plummet, while residents are struggling with high taxes and their appeals to the mayor's office for help with issues are ignored."
According to Pabon, Diaz has "failed to capitalize on the city's' natural resources and strategic location" and attain available state resources, a lack of vision he claims has kept Perth Amboy from prospering.
Nunez also feels Diaz's leadership is lacking, something which encouraged him to enter the race.
"Perth Amboy must have new leadership who will unify the community, who will be fiscally responsible and who will rebuild the crumbling infrastructure," Nunez said. "The current mayor, with the city council as her large rubber stamp, has used direct tax increases, parking ticket expansion as an additional regressive tax, and raiding of earmarked funds…to balance the city budget; while simultaneously giving sweet heart deals to outside companies. The mayor and council have publicly acted out an old script from a bad movie, with Perth Amboy residents paying for all the tickets."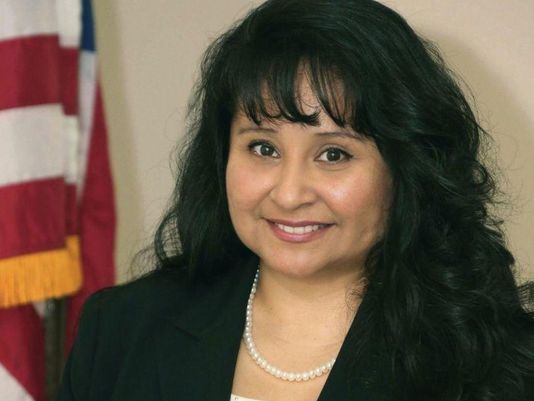 Sharon Hubberman is a former Republican freeholder candidate in Middlesex County. While she lost her bid for election to that office last year, she has decided to enter the race in Perth Amboy this November. Though she was a late entrant into the race, Hubberman believes she can address the ailments of Perth Amboy.
"Perth Amboy is a City that is robust with history, has a vibrant diverse community, and is a strategic location that has the unrealized potential of economic growth. Unfortunately, over the past eight years, many residents will tell you that we are not better off today, than we were eight years ago," Hubberman said, citing falling property values, increased property taxes and unemployment in Perth Amboy. "It would be an honor to serve the residents of Perth Amboy as their Mayor, and I know that with hard work, practical solutions, creativity, and determination, our city will no longer be referred to as an 'armpit' of New Jersey, but rather will be a destination that outshines its glory days in the new century."
Pabon and his council running mates Kenny Puccio and Angel "Mota" Ramirez are running under the slogan "eight is enough" referencing the fact that when Diaz first ran for mayor she claimed she would only pursue two terms in office. If she wins reelection this election, the new year would mark her third term. The majority of the council, other than Diaz's running mate Councilman Fernando Irizzary, are supporting Pabon in his bid to unseat the mayor. According to Pabon, that support sends a powerful message to Perth Amboy voters.
"No one in Perth Amboy knows the mayor's strengths and weaknesses better than the members of the city council. The majority of the city council is frustrated and disappointed with the mayor's inability to work with the council in a collaborative and constructive manner," Pabon said, claiming that the mayor's relationship to the city council has become "increasingly adversarial." He said that the shift in Diaz's relationship to the council has been counterproductive for the city.
"It should be noted that the now unified council were all once supporters of the mayor," Pabon said.
Hubberman also expressed disdain for Diaz's decision to run for a third term.
"'Oath Breaker Wilda' vowed that she would only run for two terms, and voters have informed me she should be held accountable to that promise. Our residents are ready for a change in leadership that will bring progress to our town, and are not very interested in status-quo politicians," Hubberman said.
While Diaz recognizes that her initial stance on running for a third term has changed, the mayor said that the change in position is a necessary one.
"I have worked really heard during my eight years. I want to be able to finish what I have started," Diaz said. "These new developments have come in in the past two years. My opponents can criticize and say that I said that at the time but there is so much work ahead of us and I am the one that has all the experience. I am the one that has been out there engaging the business community."
Diaz and Irizarry are also running with council candidate Jelmin Caba. Hubberman is running with Enid Crespo. Nunez is running with Virginia Lugo and Miriam Quiles.
If elected, Pabon said that his administration would focus on attracting investors to increase the tax base and job opportunities, improving municipal services, revitalizing downtown, improving traffic flow in the city, creating more youth-oriented recreation, implementing waterfront development, promoting tourism and establishing a collaborative relationship with the board of education.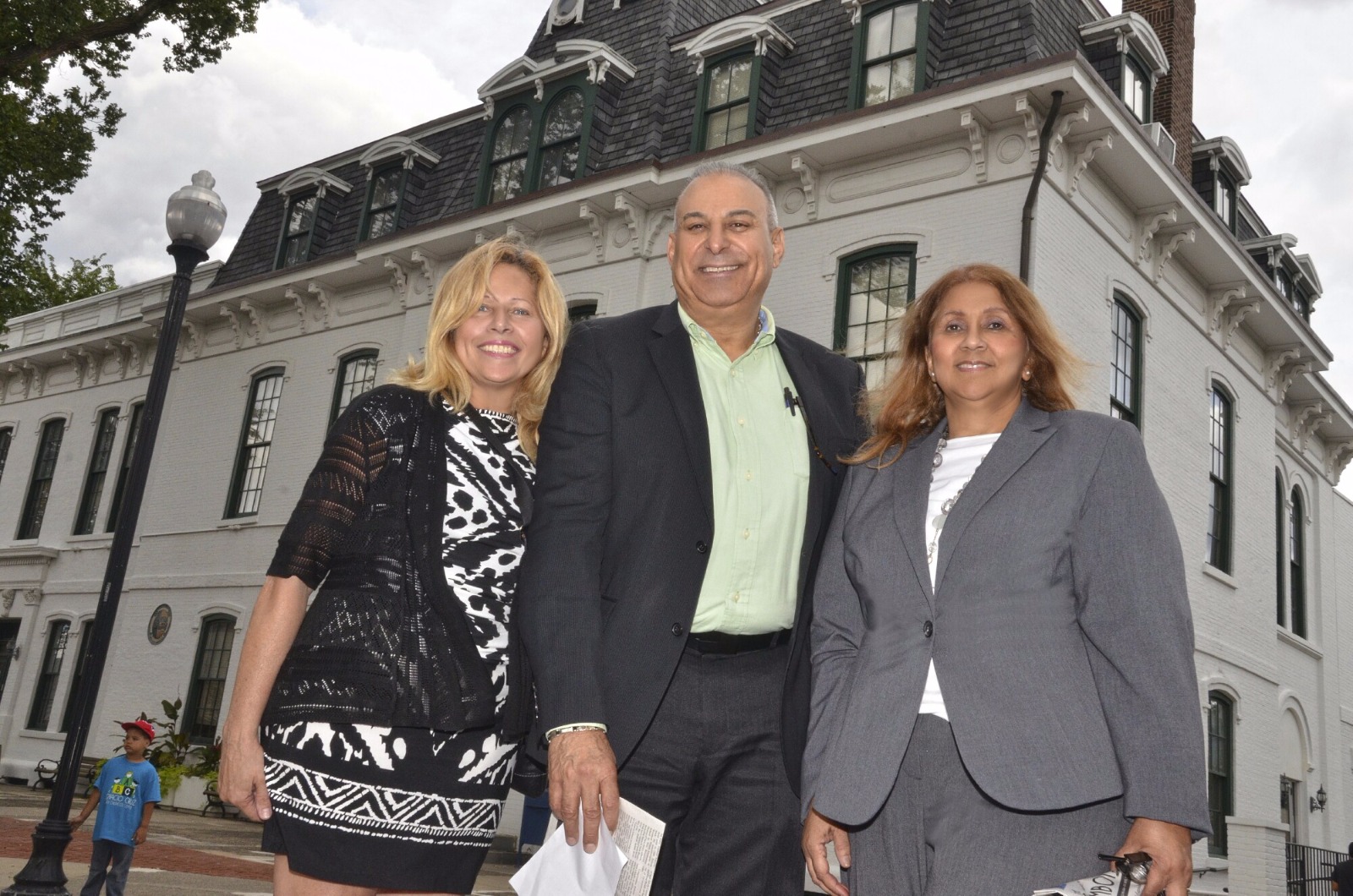 Nunez said that he and his running mates would focus on property tax reduction, improving infrastructure including parking and the waterfront, crime reduction through the creation of a new civilian/police council, bettering BOE relations and increasing transparency of city government.
Hubberman said her plan would focus on lowering property tax, implementing what she termed the "Smarter Perth Amboy Plan" which focuses on "accountability and sustainable living, innovation/technology, e-solutions, and alternative sourced revenue not driven by property taxes," attracting industry that will provide career potential for citizens, improved quality of life for residents and implementing term limits for both mayor and council.
According to Diaz, her biggest areas of focus if reelected would be continued development in Perth Amboy, increasing public safety, searching for grants to help safety personnel and the public works department and improving public life in the city of Perth Amboy.
"My experience and my years of being in the financial world has really truly helped get us to this point and none of my opponents can say the same," Diaz said.
The Perth Amboy mayor and council races are non-partisan and will be held in November.