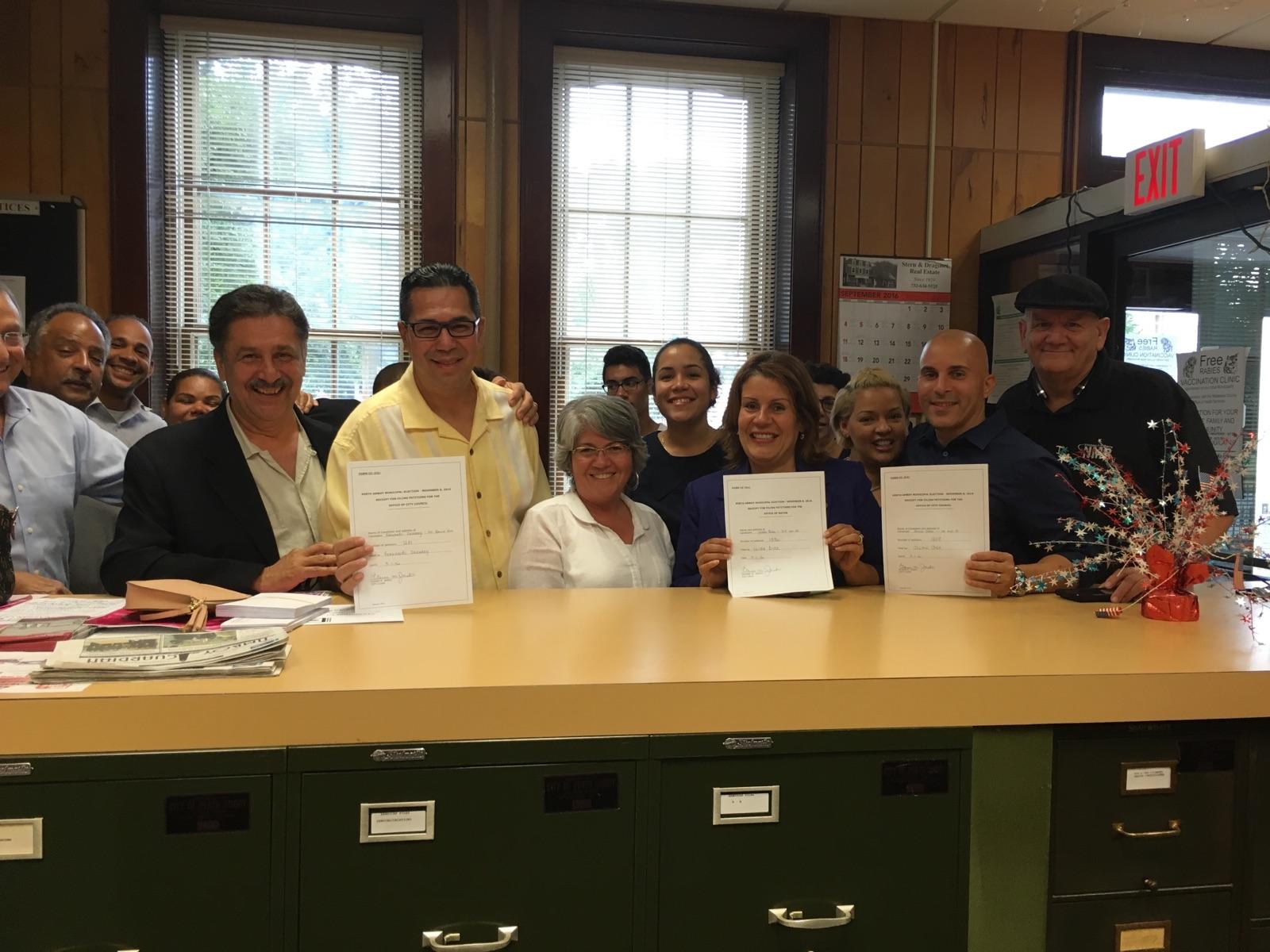 In pursuit of her third term as the mayor of Perth Amboy, Wilda Diaz visited city hall on Thursday to submit over 1,200 nominating petitions. The submission confirms that she and council running mates Councilman Fernando Irizarry and Jelmin Caba are officially entered into the race.
"We only needed 250 petitions to place our names on the ballot, but after we announced our campaign in May the enthusiasm has steadily grown," Diaz said in a statement about the petition submissions. "I am grateful for the support of so many residents and pledge to continue policies that encourage tax stability, wise redevelopment and quality of life initiatives."
In November, Diaz will face Councilman Joel Pabon as he pursues the mayoral seat. Pabon is running with council candidates Kenneth Puccio and Angel (Mota) Ramirez.
Election Day is November 8.