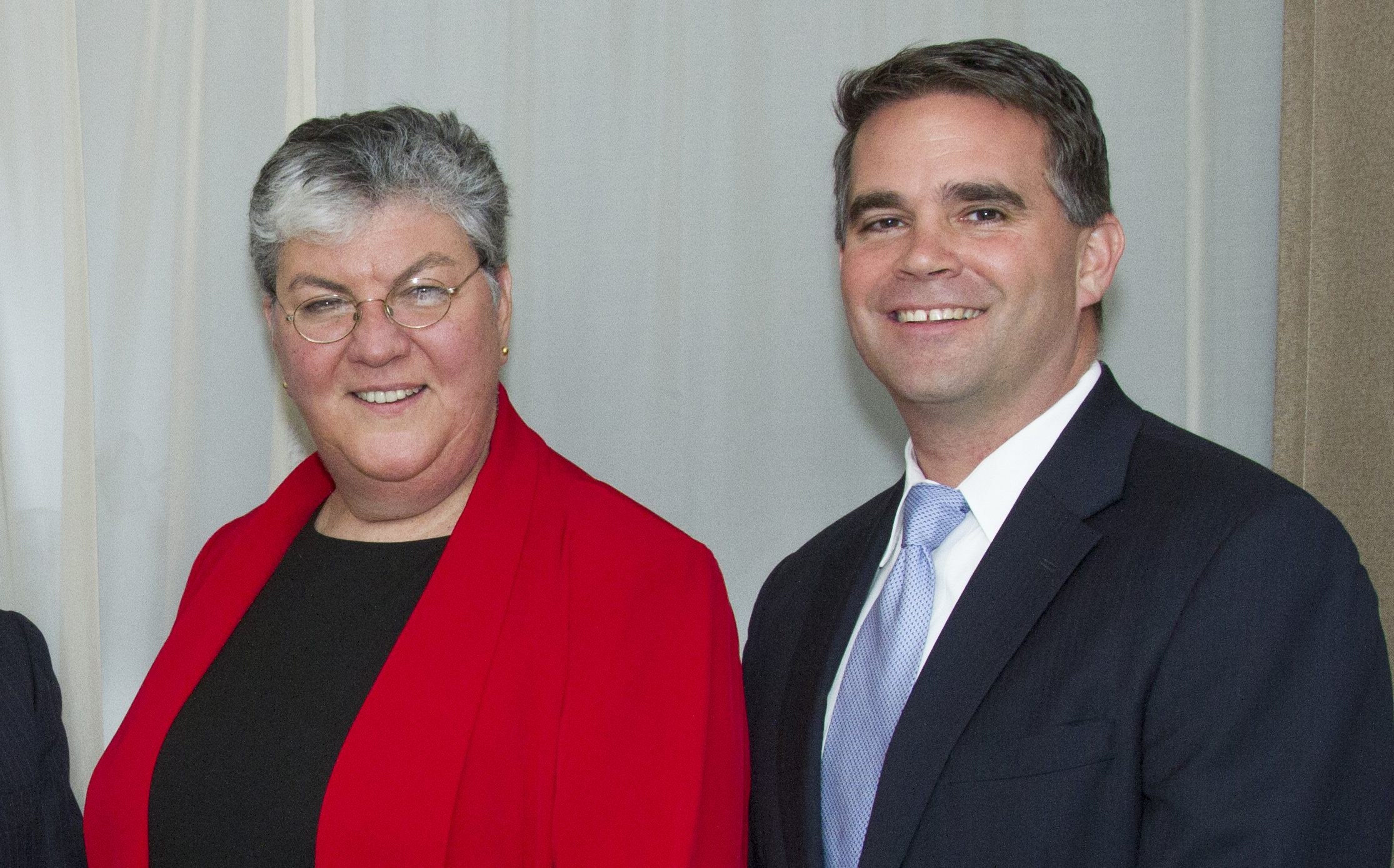 Tom Arnone and Serena DiMaso are the incumbent Republican candidates for Monmouth County freeholder who are hoping voters will re-elect them come November's election. The two people standing in their way are Democrats Matt Doherty and Brenda Sue Fulton, the challengers who won the June primary in order to become the official opponents of Arnone and DiMaso.
Monmouth County has been a traditionally Republican region of New Jersey. However, wins in recent elections—including the November 2015 General Assembly win of Eric Houghtaling and Joann Downey—have left Democrats hoping that the county may become more blue. According to the incumbents, however, the county is far from electing new faces to the freeholder board.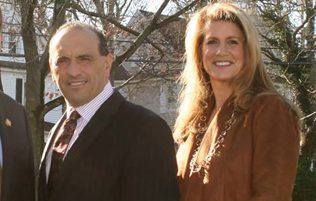 "Monmouth County is a great place to live, work, and raise a family thanks to years of dedicated Republican leadership, and we can't afford to turn back the clock on years of progress," said Arnone and DiMaso in a joint statement. "All the voters need to do is examine our track record to understand why the county will benefit from our election."
According to the Republicans, 2015 marked an $18 million spending cut in Monmouth and a $4.5 million cut in the county property tax levy. But for Doherty, currently mayor of Belmar, the touting of financial success by incumbents rings hollow. He said that, if elected, he and Fulton can be a "powerful voice for taxpayers."
"As Mayor of Belmar, I have fought hard to reduce taxes and bring fiscal responsibility to the town," Doherty said. "I was proud to lead our town through Superstorm Sandy working tirelessly to bring families back into their homes. We re-built the boardwalk under budget and on time. As a Monmouth County Freeholder, I will bring that same work ethic and determination for our residents."
According to the Republicans, such claims by Doherty are inaccurate. They say that Doherty's tenure in Belmar "has been marred by countless legal scandals and fiscal gimmicks" including increased debt and a mandated re-evaluation.
"It's important for voters to know that our opponent Matt Doherty talks the talk on taxes and fiscal responsibility, but unfortunately he does not walk the walk," the Republicans said in a joint statement. "The voters need to ask themselves if they want someone as reckless and fiscally irresponsible as Matt Doherty in charge of their county tax dollars?"
Even so, Democrats say that they are the ones who can bring fiscal responsibility to Monmouth. They say that it is the primary part of their platform. Arnone and DiMaso also claim their re-election will benefit taxpayers and that if they win in November they "will continue to look for ways to cut spending by identifying waste and inefficiencies."
"Our opponents will talk about lowering taxes by 4.5 million dollars this year after increasing it by 4.5 million the year before. It is a gimmick," the Democrats said. "We have a large budget hole and when elected, we will work hard to create a plan to bring real fiscal responsibility to Monmouth County."
Doherty said that the county needs new leadership.
"Freeholder Director Tom Arnone and Deputy Director Serena DiMaso have been entrenched and in elected office for a long-time. Arnone and DiMaso, at the local level as Mayors of Neptune City and Holmdel, spent year after year raising taxes. As Freeholders, they continued that trend and kept voting for tax increases," they said. "They are good people but they have each been elected office for nearly two decades each. It is time for a change and time to put new leaders in. We will bring a fresh set of eyes to the Monmouth County Freeholder Board."
According to the Republican candidates, this year's election is crucial for securing the quality of life Monmouth residents have become accustomed to.
"We have worked day and night to make Monmouth County a beautiful, safe, and desirable place to live. We can't afford to turn the keys of Monmouth County government over to political insiders and special interests. We know that come Election Day, the voters will decide they like living in Monmouth County, and want to keep the progress going," the Republicans said.
Fulton is a veteran and a graduate of West Point. If elected, she said she will "bring [her] duty and love of [her] country to elected office."
The Monmouth County freeholder race will be held in November.