Before most people had a YouTube account, Brendan Gahan was creating ways for those who did to get paid. In 2006 he set up a partnership between the popular YouTube comedy channel Smosh and a small mp3 brand. The resulting video crashed the brand's website and arguably created the multi-billion dollar industry now commonly referred to as "influencer marketing."
These deals now make up a large part of the revenue of YouTube creators and social media stars, exposing us to advertising and products in a subtle way that most viewers don't even recognize. Which is why I wanted to talk to Brendan and interview him about the way this industry works and what it means.
I first met Brendan at a private conference in Napa Valley in 2011, when he and Mekanism had just launched the viral video of the chimp with an AK-47. Since then, he's been named among Forbes 30 Under 30, been invited to advise the White House on digital strategy and contributed a few columns to the Observer on trends in digital video. He's also one of the only people I know to leave a company (Mekanism), start his own company (Epic Signal), and then sell his new company back to his old company.
As the guy that YouTube has itself hired to consult on their own YouTube channel, and as the guy that has advised the White House on digital strategy, there probably isn't a better person to talk to about online video, influencer attention and modern marketing than Brendan Gahan. Brendan was gracious enough to take us through the ever changing world of influence, video, content, and what he sees is the future of social media.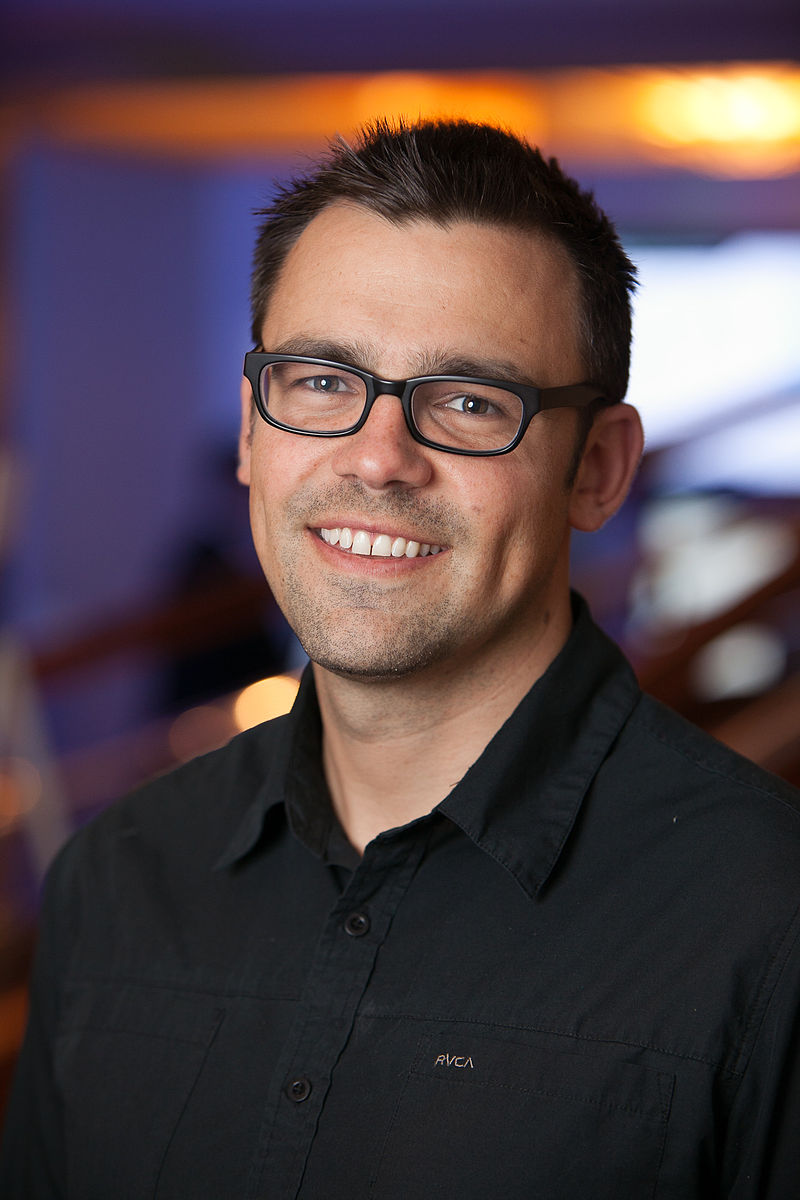 You've been in the game of online video and influencers a long time, haven't you? You may have done the first brand deal on YouTube, period. Tell us how you got started in an industry that really wasn't an industry when you started.
After I graduated in 2005, I interned at a boutique ad agency in San Francisco—this was right when MySpace was taking off and Facebook and YouTube were starting to gain traction. As one of the younger people in the office, I was always being asked a ton of questions about social media by my co-workers. Being new to advertising I was also shocked at how millions of dollars were spent on 'traditional' ads that didn't do anything (billboards, print, etc.) and realized that focusing on social media might be a way for me to stand out and have a real impact on the business.
At the time, one of our smaller clients was an early MP3 player company and they didn't have a big advertising budget. I pitched them on the idea of working with YouTubers to create branded content with the product. Everyone seemed open to it, so that day I dug up the Smosh's email (Smosh is a popular comedy duo who now has over 25 million subscriber) and invited them into the office to chat. They were in Sacramento and drove down to San Francisco a few days after our first email exchange. We hammered out a deal and then went to work on the first YouTube influencer brand integration.
It was pretty incredible. They created one video and it drove so much traffic that they crashed the brand's website. We got over 2 million views in less than a week. That experience opened up a lot of doors for me and reaffirmed for me the direction I wanted to go with my career.
Speaking of which, what the hell is a "brand deal?" How do they work? Who does them? What are some of the more interesting ones you've been a part of?
At its core, a brand deal is when a brand pays (or provides product) to a digital influencer in exchange for promotion. I'll define digital influencer as anyone with an established audience online on major platforms like YouTube, Facebook, Vine, Instagram and Snapchat. Brand deals can take a number of forms—from sponsorship, to CPA (cost per acquisition) deals, to branded content.
Brands collaborating with influencers is nothing new, and doing it online is a natural, digital evolution of the product placement and gifting that used to occur with celebrities and in movies and TV. However, it's way more effective than going with a traditional celebrity since you don't have to distribute your budget across directing, casting, production and media. You can give influencers a brief and then have them create, concept, produce, and distribute a video to their millions of fans and followers.
Today, eight of the top ten most recognizable celebs among teens are YouTube stars. They're more popular than Leonardo Dicaprio, Matt Damon or Miley Cyrus. It's crazy.
Their massive followings often rival major TV networks in terms of exposure. There are also a ton of niche communities out there; there are over 10,000 channels with at least 50,000 subscribers. As an advertiser that's a huge opportunity.
To top if off, when they (influencers) distribute content, it's to their thousands (or millions) of fans who are desperate for their content. The impact they have extends beyond just likes, comments, and shares. There's a real tangible benefit. I've worked with influencers where we've created worldwide trending topics, had thousands of fans come to premieres and meetups. These guys have rabid fan bases and we're not just driving bullshit impressions—we're having meaningful impact on businesses.
Anyway, right now the most exciting brand deal that I'm a part of is this new program we've built out with Mountain Dew. We launched the first ever branded multi-channel network.
The brand is generating a lot of efficiencies and acting more like a publisher—we're generating hundreds of millions of views and it's still growing! Also, we're working with the participating creators long-term because it allows us to get exclusivity for the brand, generate efficiencies, and create deep relationships, as opposed to it being more of transactional relationship. Most brands just don't develop these ongoing relationships. Dew is investing in these guys and getting the results that most brands could only dream about.
For the people out there who are looking to make a career out of either creating videos or brands who are looking to spread the word about their product, what do you wish they knew or were thinking about?
For brands, I suggest doubling down on digital video. Right now, this is a space where your marketing budgets are going to go way further than traditional channels and have a huge impact—to accomplish way more than just impressions. Going back to the point I made earlier, you can work with the biggest celebrities among teens and millennials for a near fraction of what it would cost to work with the biggest names in Hollywood. Why wouldn't you want to capitalize on that?  
My advice to creators who are looking to turn this into a business is to treat it like one. If you want to work with major brands treat each project like a job, because that's what it is. Be a professional, hit deadlines, manage client expectations, under-promise and over-deliver and think long-term by building relationships with the brands and agencies you want to work with.
You've also been a part of some pretty big viral videos right? Can you tell us a story about one of the videos?
It seems like fewer brands are chasing 'viral' these days, which I think is a good thing for them. That focus on 'creating a hit' generates lazy thinking and leads brands away from focusing on cultivating meaningful relationships with consumers over time.
That said, I've worked on a number of 'viral videos' over the years that were a lot of fun. I worked on Rise of The Planet of the Apes, and one of the videos we did was the second most viral ad of that year with more than 35 million views.
The concept was that apes were getting smarter, so we developed videos that showed that in sinister and shocking ways. The video that went particularly viral was called 'Ape With AK 47' and was exactly what it sounds like: an ape getting its hands on an AK 47 and shooting at soldiers. Because of the found-footage style, the video looked real, and sparked a ton of conversation with people debating whether it was real or fake. We actually found clips of it being covered as news on networks overseas (in spite of the fact the video was actually on the movie's promotional YouTube channel).
To help promote the content, we did a few things: we brought influencers in on the ground floor, we did paid media pushes early on, and then from there 'laddered up' in the press (to borrow one of your terms). We brought a bunch of specially curated digital influencers to 20th Century Fox before the campaign launched and gave them an exclusive look at the making of the film and the campaign. They got to meet the writers, directors, producers and meet with the creative team that came up with the whole campaign.
When all the content was ready to go live, we had a built-in network of over 50 influencers to share and talk about the content. This created the perception, for our target audience, that we were everywhere. Generating that early conversation and viewership was key, because it created the perception that this was the 'next big thing.' Within a couple days it took on a life of its own and was generating massive earned viewership.
I'm also interested in your unusual approach to taking this content—which is advertising—and how you build up a distribution plan for making them popular? As I understand it, it's a lot more complicated than: "Make something, post it online and hope it spreads." How do you guarantee that virality that the clients are paying for?
Going back to what I mentioned earlier, I think chasing 'viral' isn't necessarily the best thing for a brand to hang their hat on. However, in creating and distributing content that people will actually want to watch and share, there are absolutely a number of elements that you need to factor and build into your strategy to skew the odds in your favor.
The three key things that I've found make content shareable are: creating something which elicits an emotional response, speaking to a niche community, and creating social proof early on.
Eliciting an emotional response
Multiple studies have shown that the type of content most likely to get shared is content that evokes 'high-arousal' emotions. This means the content that performs best doesn't just make you smile, it makes you laugh out loud; it doesn't just make you sad, it makes you cry.
According to a study by Jonah Berger, "Virality is partially driven by physiological arousal. Content that evokes high-arousal positive (awe) or negative (anger or anxiety) emotions is more viral. Content that evokes low-arousal, or deactivating, emotions (e.g., sadness) is less viral."
Speaking to a niche community
People often think of viral content as needing to appeal to the masses, but the reality is that if you're speaking to everyone, you're speaking to no one. As a result, it is critical to cater content to specific niche communities, especially in the beginning. This helps to ensure that you'll get a core group to rally around the content.
Creating social proof early
If there's the perception that something is popular, it actually breeds more popularity. There have been tons of studies done about this. For example, if you're at a show and the person in the seat next to you starts clapping, you're more inclined to start clapping, regardless of what you thought about the performance. The same is true online.
If something has a ton of likes, views, and comments, you're more likely to perceive it as valuable and interesting and share it yourself. As a result, you'll want to focus your efforts around launch—the first 48 hours are critical. Get as many views as early as possible. Parallel to that, you'll want to target influencer and blog posts around the same period of time to generate shares and engagement. If done effectively, you can create a snowball effect and content gains momentum (views and shares) on its own.
YouTube is actually one of your clients. What do you teach the world's biggest video platform about video? What can people learn from what they're learning?
We work with YouTube on a lot of the same things we work with other clients on—content strategy, insights, and implementation of optimization best practices. The biggest opportunities for growth are really in making sure that all content is optimized for discovery and developing a clear, cohesive content strategy.
Most brands—and this goes beyond YouTube as a client—really struggle with defining their voice in social and in particular on the YouTube platform. Brands also struggle with optimization. Where we often come in, is first implementing a lot of the low hanging fruit—reworking titles, tags, descriptions of videos, so that we can improve organic results with existing content. This alone can have a significant impact because YouTube is the second largest search engine.
From there, we define what content goes into the channels and how best to implement the hero, hub, help content strategy. To quickly explain this framework: Hero content defines your major moments as a brand; those one or two moments that require massive support, perhaps for a new product launch or campaign. Hub content is recurring, episodic content meant to keep your subscriber base engaged over time. And lastly, help content is meant to pull consumers in through search.
The majority of content should be 'hub' (i.e., a consistent series that you can replicate week over week). The top YouTube influencers recognize this. Just look at Epic Meal Time, they've got an established format that works and they do it week over week. Rather than constantly trying to do something brand new, you need to create consistency for your fans, followers, and subscribers to give them a reason to keep coming back.
Brands often end up creating too many different types of content, which results in too many messages, and ultimately people don't know why they're following you, leading to them unsubscribe. When we create content with brands for YouTube (something we don't currently do with YouTube ironically), we really try to get them to focus on this piece. With so much competition out there, you really have to know what you stand for and have a clear message to cut through the clutter.
You've been at the ground floor of a couple big trends—first at Mekanism which is a new breed of marketing agency, then you were an early employee of FullScreen, then you started your own company to do "social video" for brands. Is that what you think the next big thing is?
Video is the future of all social media.
Zuckerbeg recently stated that within five years Facebook will be mostly video. We've already seen Instagram go from photos to video (and now stories). Same with Snapchat. Originally they were all images, but now video is the focus. Twitter went from photos and text to video (and live streaming with Periscope). Tumblr added video. Facebook is pushing Facebook live and Facebook video.
Everything is evolving to video as the focus. The opportunity within social video is huge and the competition is fierce. On YouTube alone there are over a billion visitors every month, 400 hours of content being uploaded every single minute, and it is the second largest search engine. That's just one platform. So brands and creators alike have to stand out in order to succeed and that's why we're so focused on video. There's a lot of social agencies out there, but they're better positioned to service brand needs today versus where things are headed next.
He's also put together this list of 15 books that you've probably never heard of that will alter your worldview, help you excel at your career and teach you how to live a better life.