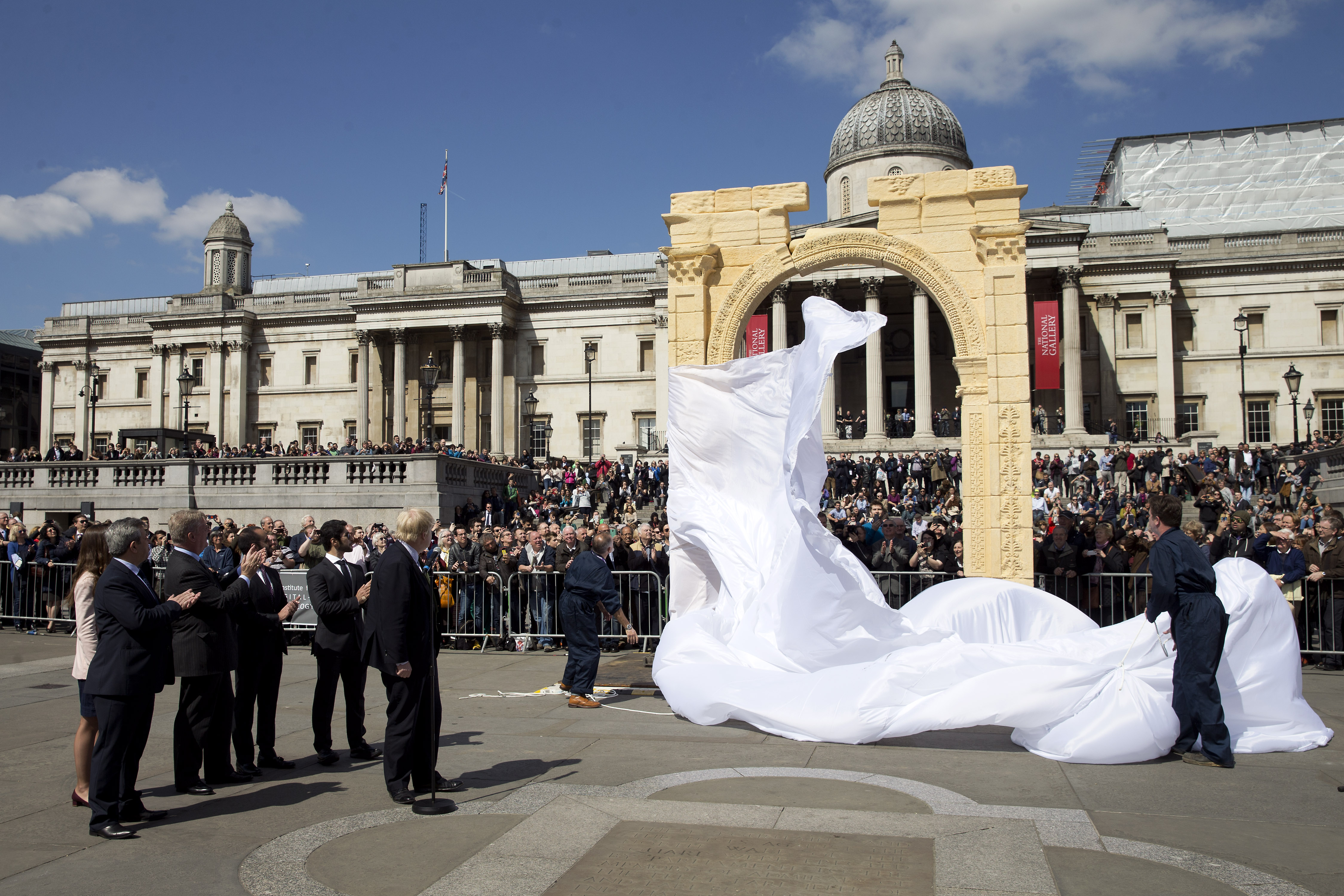 A piece of history recently reduced to rubble by ISIS' bombs in Syria will be resurrected thanks to advanced 3-D imaging in New York's City Hall Park on September 19. The U.K.'s Institute for Digital Archaeology, a group of scientists from Oxford and Harvard and Dubai's Museum of the Future, have recreated the ancient Syrian city of Palmyra's recently destroyed Triumphal Arch in marble using photographs of the site taken by high tech 3-D cameras.
The ruins of Palmyra, designated a UNESCO World Heritage Site in 1980, have suffered significant damage this past year while caught in the crossfire between ISIS militants and Syrian troops. Among the site's many destroyed structures was its iconic 50-foot-tall Roman-style arch.
A statement on the IDA's website for the event reads:
There are few cities in the world as much defined by their architecture as New York…It is also a city that has known terrible loss—first and foremost the loss of life, but also the loss of familiar landmarks that helped inform the city's identity. The Triumphal Arch, a symbol of resilience in the face of loss, will be a fitting tribute to America's great metropolis. The arch will stand in City Hall Park, surrounded by buildings adorned with classical features suggesting the common cultural roots of East and West.
The IDA's 20-foot-tall reproduction weighs nearly 11 tons, according to the New York Times. The arch was first displayed publicly in London's Trafalgar Square outside the National Gallery last April. This exhibition in New York City marks the second stop on planned three-city tour that also includes Dubai.