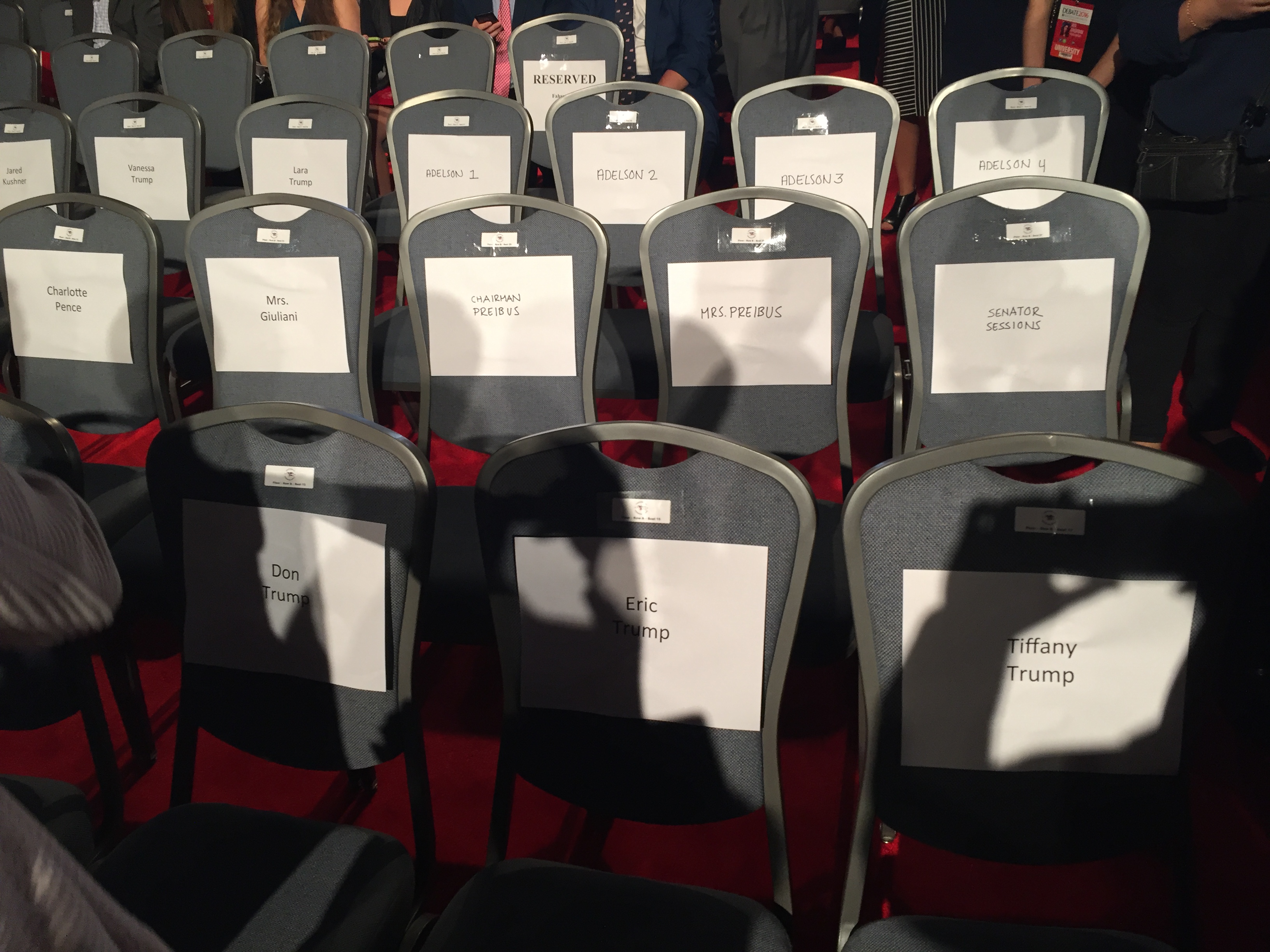 It turns out it's easy to score great seats to a presidential debate—when you're Republican donor and casino magnate Sheldon Adelson.
Four seats in the section reserved for Republican Donald Trump's VIPs were set aside for Adelson, the exorbitantly wealthy CEO of Las Vegas Sands and donor to GOP causes who originally backed Marco Rubio but came around to Trump in May, as seen in a photo sent along by an Observer source.
It wasn't the only perk for Adelson: he was brought into the debate at Hofstra University on Long Island in a golf cart, spotted by CNN's Teddy Schleifer, who snapped a picture. And once he and his wife Miriam were inside, the GOP faithful were appropriately reverent: former Mayor Rudolph Giuliani was caught on camera kissing Miriam Adelson's hand, leading to plenty of "kissing the ring" jokes.
The Adelsons aren't the only people making waves with their location on the debate seating chart. Democratic candidate Hillary Clinton, the former secretary of state, invited Mark Cuban, the businessman owner of the NBA's Dallas Mavericks and Trump critic, to sit up front. In response to that news, Trump had threatened to invite Gennifer Flowers, who had an affair with Clinton's husband, President Bill Clinton—something from which the campaign quickly backtracked.
Disclosure: Donald Trump is the father-in-law of Jared Kushner, publisher of Observer Media.