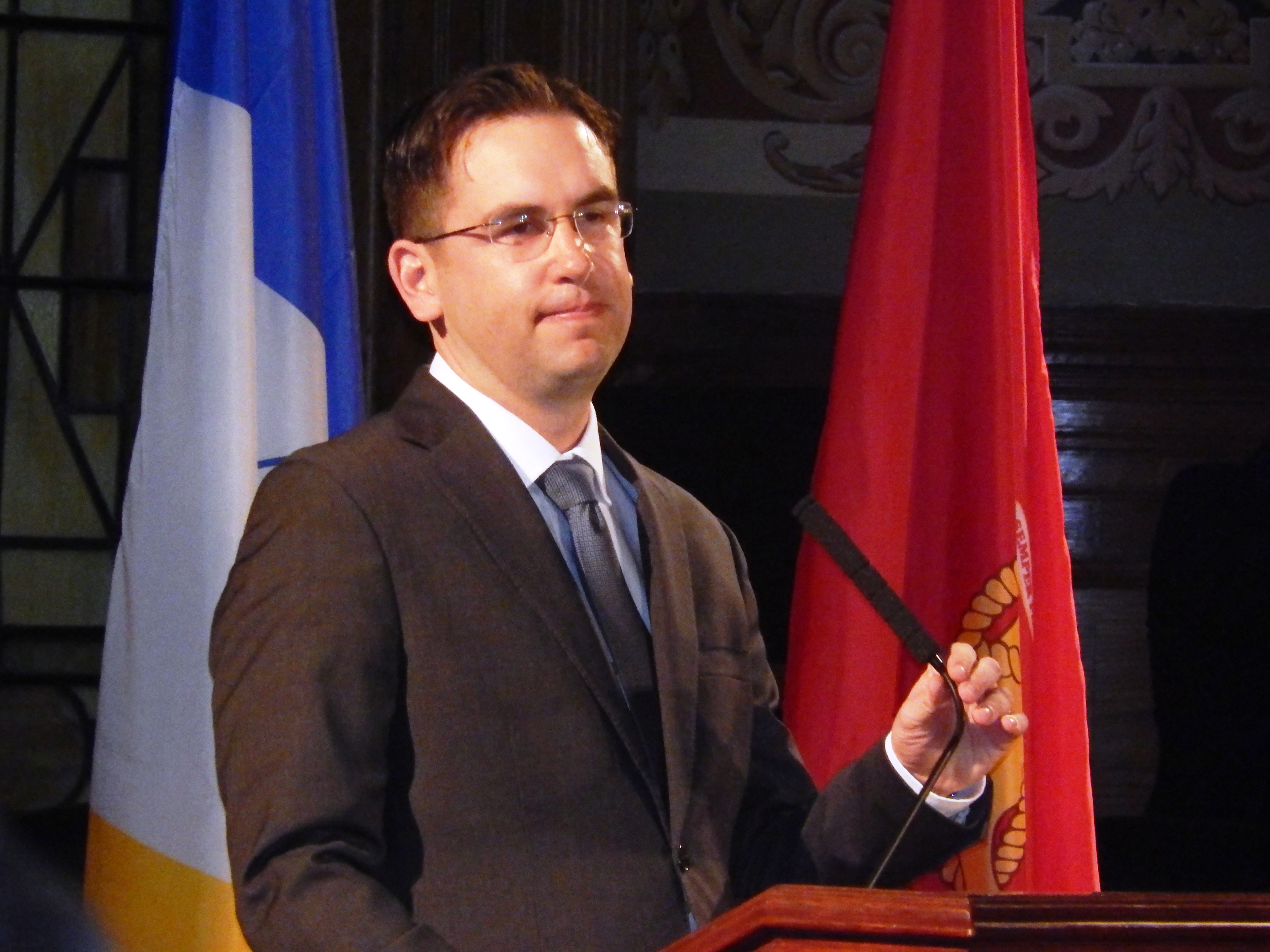 The Jersey City Civic Committee (JCCC) and five residents have banded together to file a joint lawsuit against municipality officials including Mayor Steven Fulop. The lawsuit questions the legality of the November referendum that will give voters the opportunity to consolidate municipal elections now held in May with state and local elections held in November.
The suit–which was filed with the Hudson County Superior Court by Josephine Paige, Philomena Scanga, Yvonne Balcer, Rampaul Guyadeen and Viola Richardson–states that the referendum "unlawfully conflates the provisions Faulkner Act NJSA 40:69A-25.1 and Uniform Nonpartisan Elections Law NJSA 40:45-7 thereby confusing voters as to whether they are voting to implement partisan elections or whether they are simply being asked to vote on changing the nonpartisan election schedule from May to November…"
The plaintiffs filed a previous lawsuit that said that the referendum question and interpretative statement contained a number of assertions regarding the purported benefits of such a shift – for instance, it advertised a cost savings and noted the possible elimination of voter fatigue." The plaintiffs believe that, while the question has changed to remove language concerning benefits of the switch, the interpretive statement is not complete. They express concern over the exclusion of language detailing the resulting shift in the run-off elections from June to December if municipal elections move from May to November.
The complaint, which was received on September 1, names Hudson County Clerk Barbara Netchert and the municipal council as defendants in addition to Fulop.
Bill Matsikoudis is the attorney who filed the complain. He is a founding member of the JCCC and has been leading the charge in the effort to prevent the referendum from passing. In the complaint his concerns regarding moving a non-partisan municipal election to a November ballot alongside partisan elections, questioning whether the Faulkner Act allows for a binding referendum on the issue.  The city council has said that the shift in elections would not make them partisan.
Because of the claims of illegal conflation, the plaintiffs are requesting that the question not make it onto the ballot in its current form. Alternatively, they ask for a redrafting of the referendum question before any ballots are printed. The proposed language changes remove references to the Faulkner Act and Nonpartisan law. They also want the move of the runoff election clearly expressed.
Ballots for this year's elected will be printed in the middle of September. If it passes, the November referendum will be binding.
UPDATE-
Following the publication of this post, Jersey City Spokeswoman Jennifer Morrill issued the following statement: "As a rule, we don't comment on pending litigation, however, this is an important question that we feel strongly should go to the voters, which is why a question was presented in a clear and concise manner with language prescribed by the statute on the matter, as this is an opportunity to increase voter turnout and save hundreds of thousands of dollars."