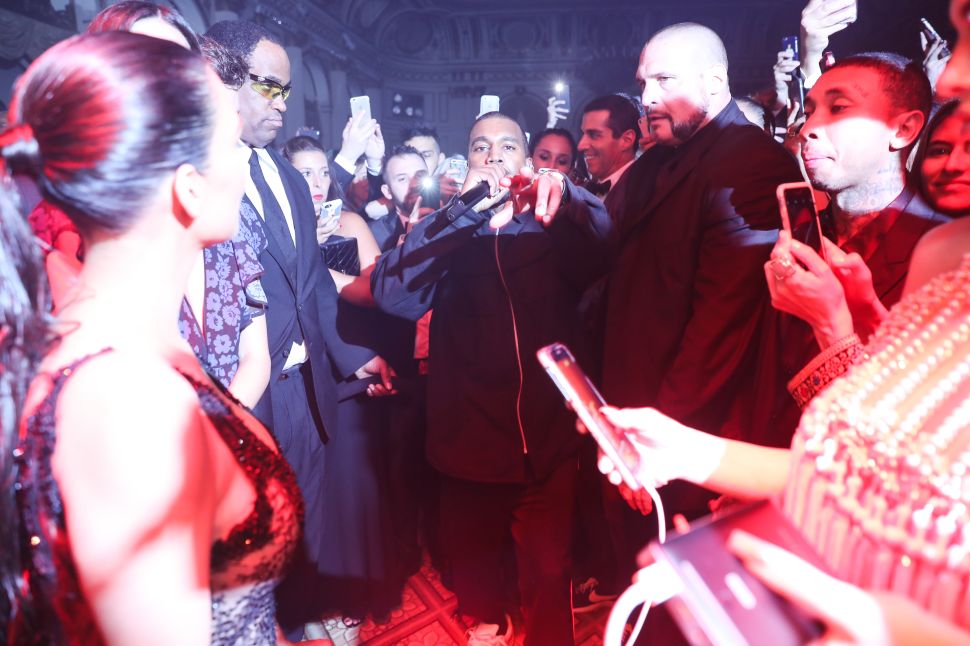 Harper's Bazaar's third annual Icons Ball reached peak hype last night, as it was a perfect storm of sorts – a Friday night during New York Fashion Week with not much else of note on the almighty party schedule. There was was also the promise of a guaranteed A-list crowd to boot, many of whom grace the pages of the magazine's September issue.
Thus, access to The Plaza Hotel's ballroom entrance required a jostle through several throngs of onlookers, but Harper's Bazaar, Infor, Laura Mercier, Stella Artois, and Bazaar's International Fashion Editor-turned-ballroom doyenne for the evening, Carine Roitfeld, all delivered above and beyond expectations.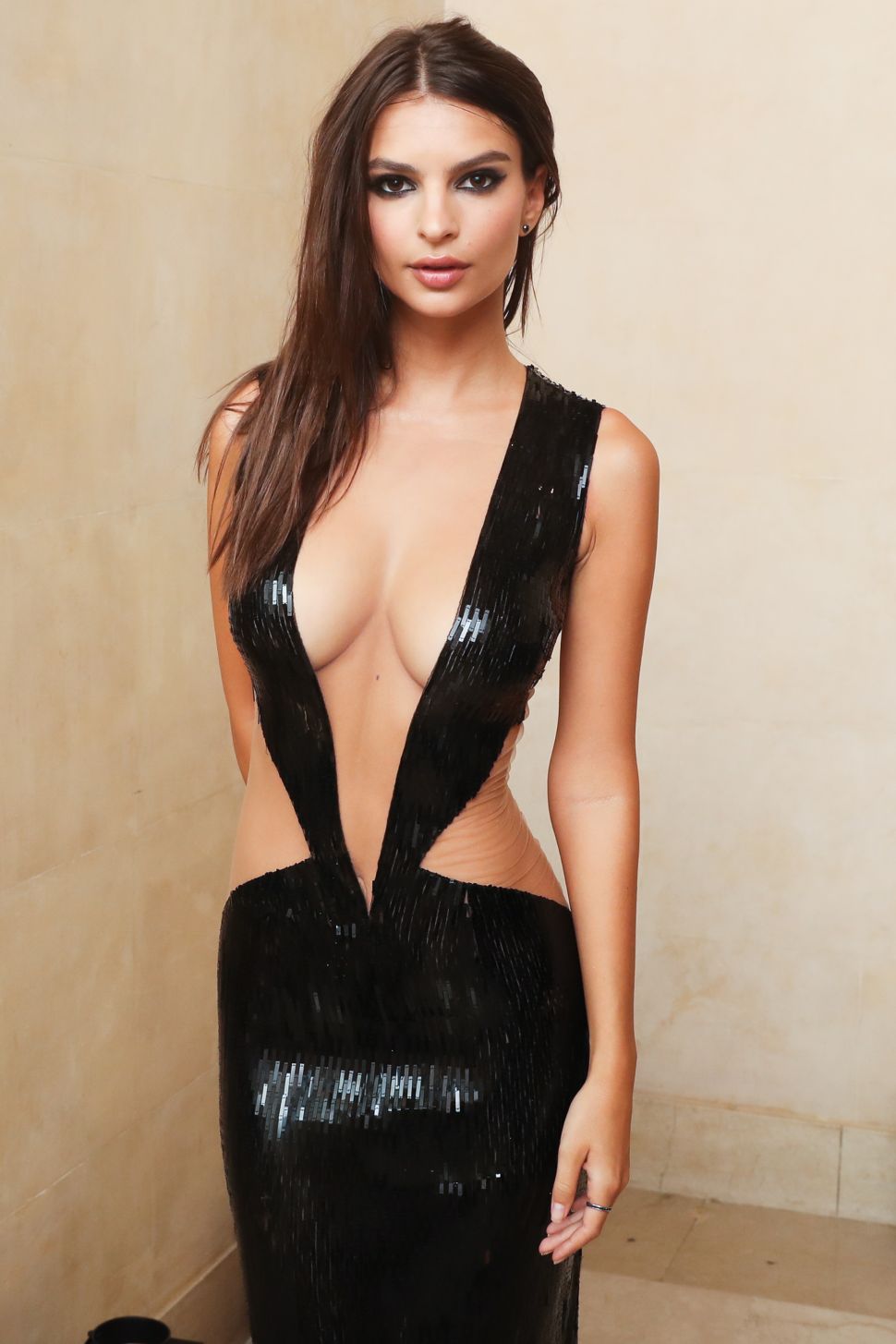 The Kardashian set was out in full force, including mom Kris, as well as sisters Kendall, Kylie, Kourtney, and Kim. They mixed in seamlessly, save for a few extra flashbulbs, with a crowd that also included more supermodels than one could count. This included, but was not limited to, Lindsey Wixson, Kate Upton, Jacquelyn Jablonski, Coco Rocha, Adriana Lima, Jessica Hart, Lindsay Ellington, Georgia Fowler, Hailey Clauson, Nina Adgal, and Emily Ratajowski, who wore the most show-stopping look of the evening.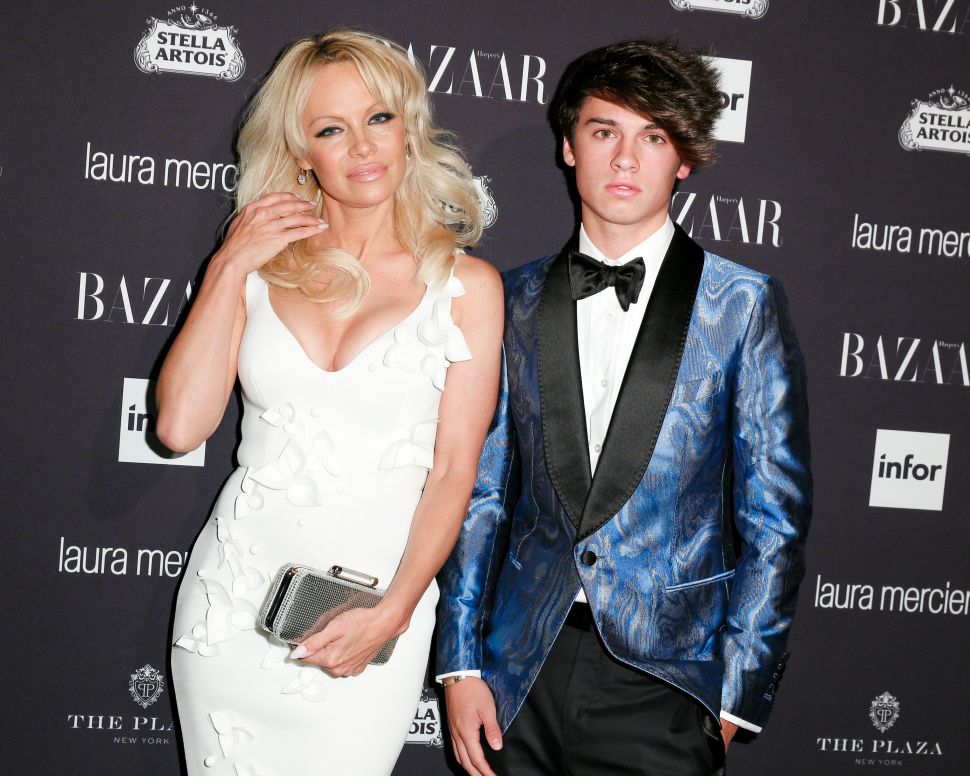 Needless to say, the guest list was replete with beautiful faces, including some very young ones. Pamela Anderson came alongside her son, the budding 18-year-old male model, Dylan Jagger Lee, while Brad Kroenig looked after his two sons and Chanel exclusive models, 7-year-old Hudson Kroenig and 4-year-old Jameson Kroenig.
Tommy Hilfiger came with his wife Dee, fresh from his "see now, buy now" runway show staged at Pier 16, though his show counterpart, Gigi Hadid, who co-designed the collection, opted to skip the ball in favor of a night with best pal Taylor Swift who likely had no appetite for the evening's performer: Kanye West.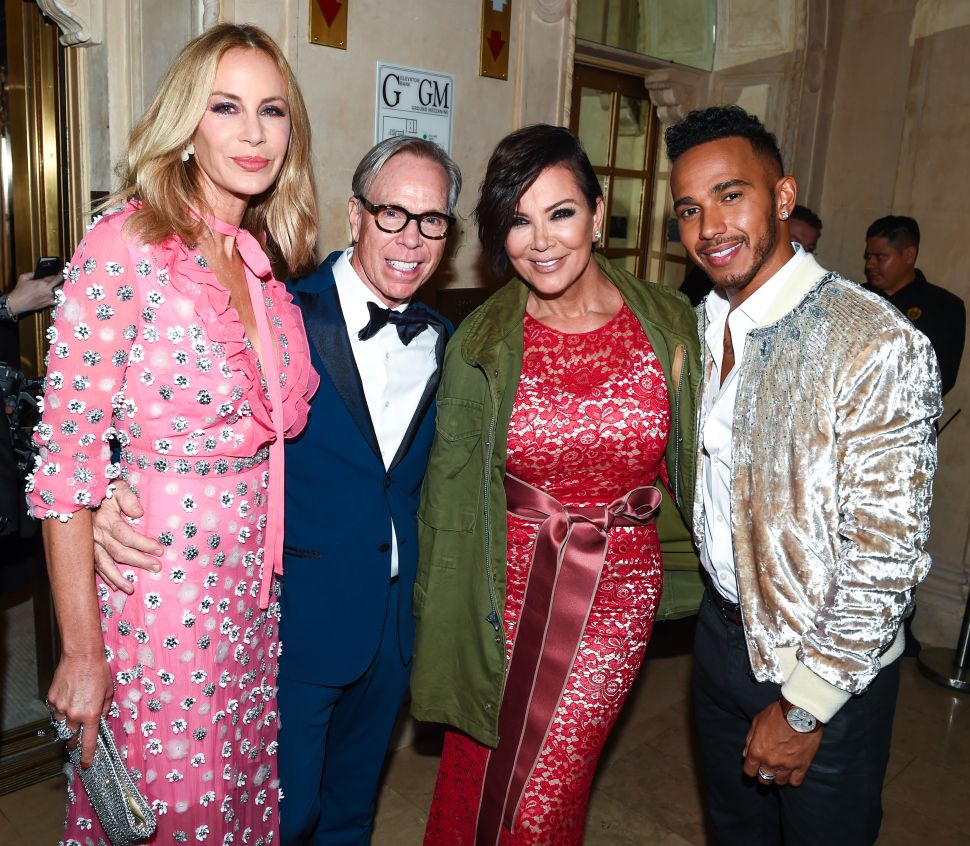 West, who stars in the magazine's September cover story alongside his wife, took the stage around 11 PM. He performed a set of five songs, two of which he spent with his back turned to the audience behind a dense cover of smoke, eventually turning to show his middle finger. Then something changed. "I'm going to call an audible, let's play 'Black Skinhead,'" he said, requesting a last minute change to his song lineup. With that, he came to life, and the performance became a shot at redemption with the fashion set.
Since Wednesday, many have felt rightfully wronged by him following his latest Yeezy Season 4 fashion spectacle, which started nearly 2 hours behind schedule. It left many powerful media glitterati, most of whom also stood in his audience last night, baking in the sun. "You can't be scared to fail," he said at the end of his performance before dropping his microphone on the stage and running off. "At the beginning of this performance, I tried my best not to try. I tried to listen to all of the reporters tonight, and tried my best to stop trying, but I just couldn't do it. I couldn't stop. No matter what they wrote, I just couldn't stop. I appreciate y'all going on this journey with me. I appreciate all the years that you put up with me learning in front of you, and listening to the music at the same time."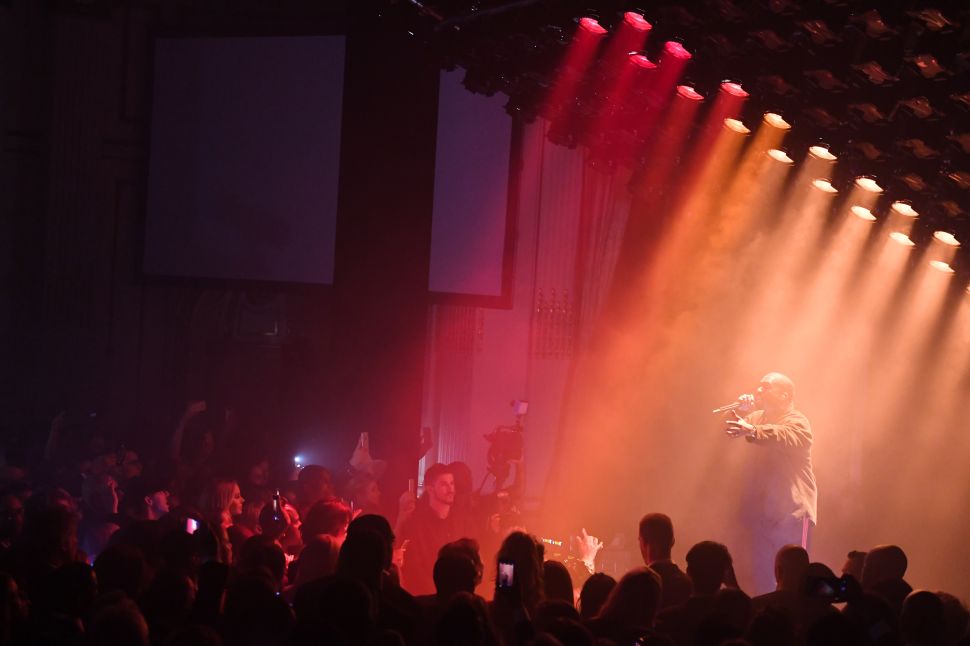 With that, much of the crowd dispersed into the night, opting for several after-parties including one secretive fete at Cipriani Downtown's hidden second floor lounge, Socialista, another at Paul Sevigny and André Saraiva's pop-up "Club Cartier" at Omar's La Ranita in the West Village, and perhaps the most rip-roaring of the bunch at the new downtown mainstay, The Blond.