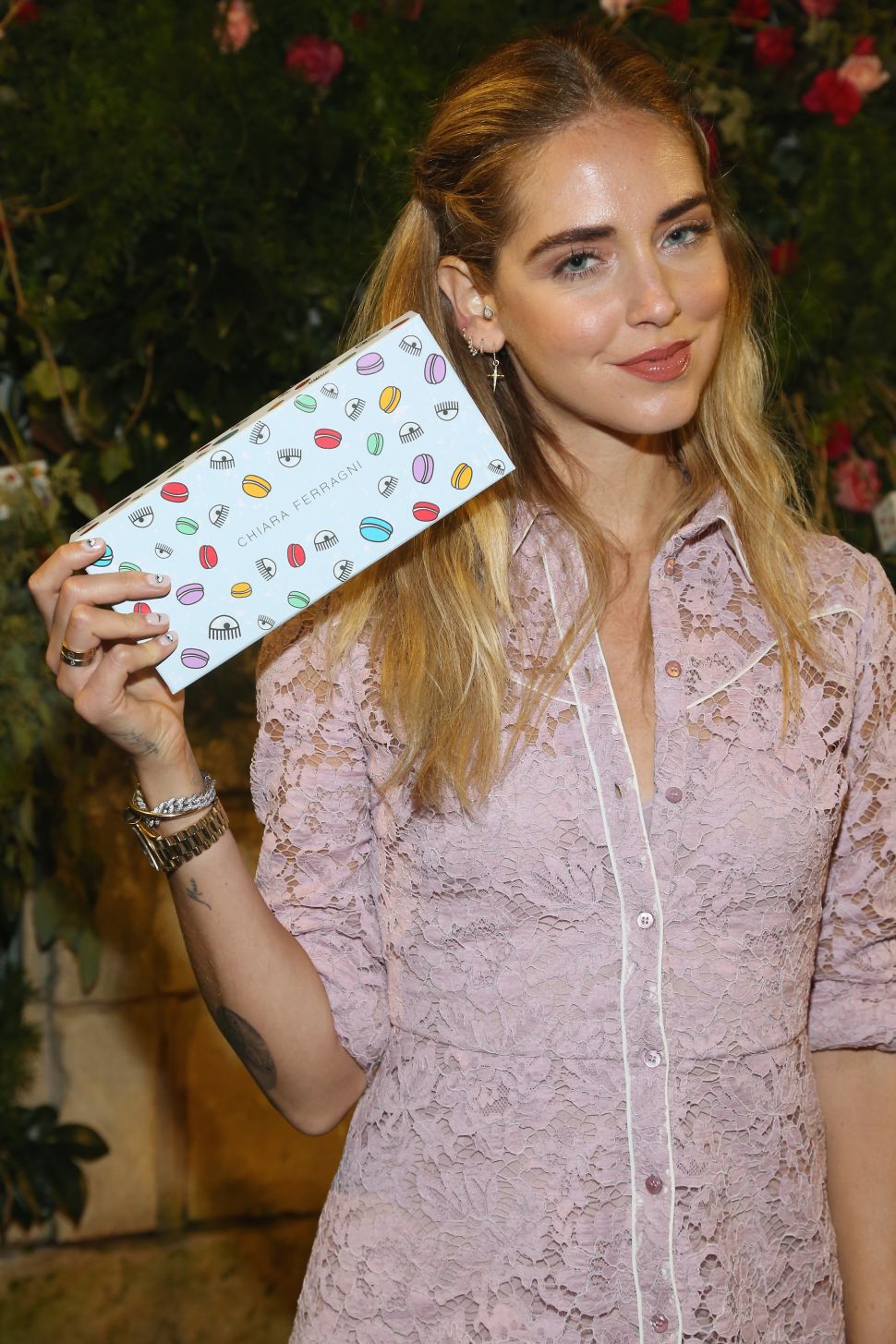 Massively successful megablogger Chiara Ferragni is said to be worth over $12 million with her portfolio consisting of shoes, handbags, and women's ready-to-wear, but last night she tackled an entirely new category by adding food into the mix. Her latest collaboration with Ladurée, on a collection of pastel macarons in a limited edition box, is her first foray into the market, though she has been a longtime admirer.
"I've always been a big Ladurée and macroon fan, so seeing all of their collaborations I dreamt of doing one on my own one day," she said. "So about a year ago we said we should do something, but wanted to find the right timing, so we relaunched our website last week and decided we should do it for September. We rushed it, but we made it happen."
Though her new website does include its usual stylish snaps of Ferragni, who is helped by a team of 16 full time staff members, it now includes an entirely new e-commerce component to further fuel the Chiara brand.
"All kinds of designers are on there from super luxury to street wear to new designers," she said of the concept, which borrows from the new industry standard of department stores having their own exclusive products from designers as seen at yesterday's Bergdorf Goodman Main Floor re-opening. "Everything is exclusively ours, so I fix my favorite items from every designer and work with them on changing them a little bit to make them unique to us." Another new addition to the empire includes a Barbie modeled after Ferragni, which she toted around throughout the evening.