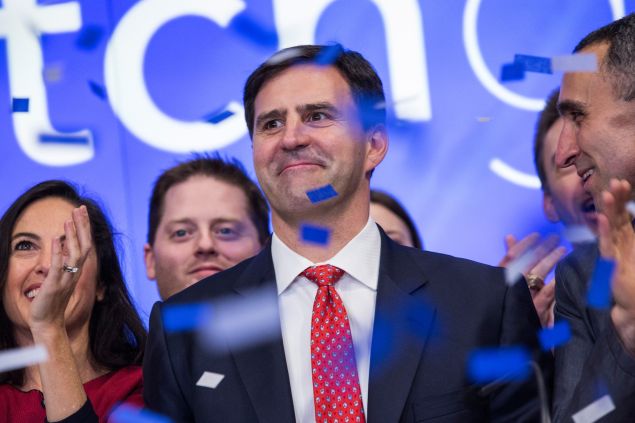 Has Match Group CEO Greg Blatt already fallen out of love with his sleek West Village condo?
Perhaps it was only summer love for Blatt, whose Match Group includes dating website Match.com and dating app Tinder. After all, he purchased his four-bedroom, five-bathroom condo at celebrity favorite 150 Charles just last year, in August 2015, and now he's bid adieu to the 4,413-square-foot apartment.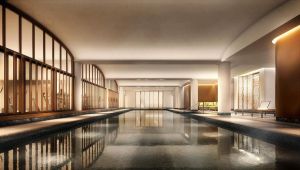 We're not sure why Blatt decided to swipe left on his new pad, but perhaps Korona Partners, LLC simply felt a stronger connection to the apartment—they did pay $12.09 million to take ownership of the place. And we assume Blatt is pretty happy with his real estate prowess here, since he managed to make a nearly $2 million profit—he paid $10.48 million for the apartment.
This particular unit was only put on the market after Blatt was in contract to buy it, and it wasn't publicly listed this time around either. Perhaps Blatt is part of the group that flipped contracts, as shortly after sales launched, a number of already-sold units in the building hit the market again—the building's developers offered buyers the option of flipping their contracts, provided they received a ten percent cut of profits.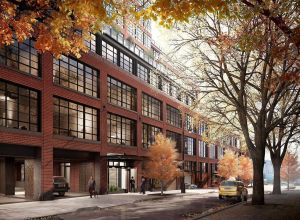 Douglas Elliman handled the sales for the building, though it's not entirely clear who listed the place because of the aforementioned lack of, well, anything. We do know that the home features the lavish finishes done by Alan Wanzenberg Design, and that the new owner gets to enjoy amenities like a 75-foot lap pool and a 3,000-square-foot fitness center. They also get to live amid the likes of Jon Bon Jovi and Ben Stiller, which is perhaps an amenity in and of itself. Then again, maybe Blatt was disappointed that one of 150 Charles' most glamorous residents isn't actually living there—model Irina Shayk is renting out her condo in the building.
No matter, we're not too worried about Blatt—surely he'll find real estate love elsewhere. Just one right swipe away…