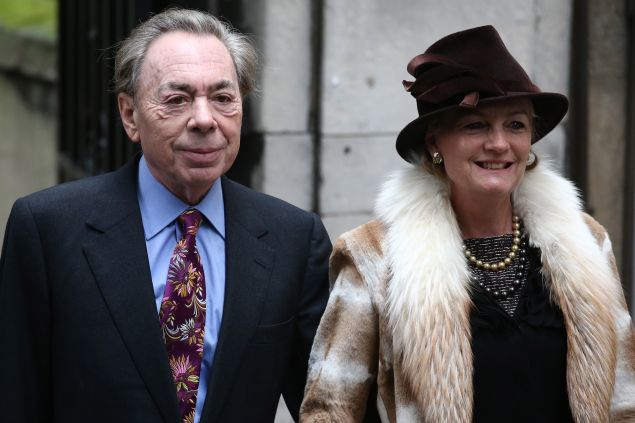 Though Andrew Lloyd Webber is perhaps more closely associated with the theater-filled midtown west area, the acclaimed British composer is making a larger footprint on Central Park West.
Actually, Webber's wife, Madeleine, is the one who just purchased a $7.6 million unit on the 35th floor of Trump International, in what appears to be an off-market deal—the two-bedroom, 2.5-bath unit was never officially listed. Luckily, a previous rental listing for the apartment does tell us a bit about it, including maple herringbone floors, 10-foot ceilings, and marble baths.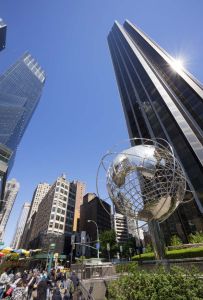 The Webbers already own a 1,590-square-foot unit, also on the 35th floor, of 1 Central Park West, for which Madeleine, a former equestrian, paid $5.8 million in 2012. Perhaps Webber, the man behind such hits as The Phantom of the Opera, Evita, and Cats, is feeling nostalgic for that Trump Tower duplex he sold for $16.5 million back in 2010–it was located on the 59th and 60th floors of  721 Fifth Avenue, spanning a total of 5,300 square feet.
The unit the Webbers just bought from Ava Peilin Huang is 1,599 square feet, which is not quite the mammoth size of their previous home, but it's pretty close. And Webber, who was knighted by the Queen in 1992, surely needs the extra space to store his Academy Award, as well as all of those Emmys and Tonys, a Golden Globe, and many others.
Anyway, perhaps soon we'll get a glimpse of what we assume will be a rather spectacular renovation to combine the two adjacent condos. Their first Trump Tower abode featured a renovation by architect Joel Jevis that included a temperature-controlled wine cellar and a wet bar within the unit. Plus, their new Lincoln Square pad is a touch closer to the theater district–just saying.
Disclosure: Donald Trump is the father-in-law of Jared Kushner, the publisher of Observer Media.