Ah, there's nothing we like more than fresh talent. At New York Fashion Week, where major designers (and flashy celebs) tend to capture most of the public's attention, the newbies are a refreshing break from the norm.
Here we interviewed six designers who are making their debut at NYFW this season. Though some might be established brands, like Misha which is already an Australian favorite, this is the first time these creatives are bringing their designs to the runways of New York. For inventive knitwear that feels futuristic, rather than just cozy, be sure to check out PH5. And to see what one does after stepping out of Beyoncé's shadow, keep your eyes on Lois London (designer Radhika Perera Hernandez used to be the head designer at House of Dereon)
Cinq à Sept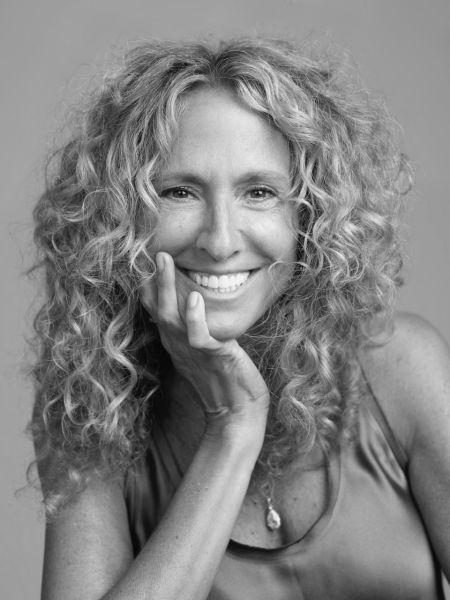 Designer: Jane Siskin
Brand launch: Pre-Fall 2016

Brand aesthetic: The collection's modern feminine aesthetic embraces unexpected details and striking silhouettes, resulting in garments that draw their romance and sexiness from the woman wearing them.
Fashion Week plans: Breakfast presentation on September 7th at Dirty French

Spring/Summer 2017 inspiration: The charm of the unfamiliar.

Major moment: When the product arrived in stores and the customers fell in love!
Celeb supporters: Bella Hadid, Kate Hudson, Naomi Watts, Jessica Chastain
One fun fact brand: Cinq à Sept shares its name with the French term for the liminal moment linking later afternoon and early evening.
Chocheng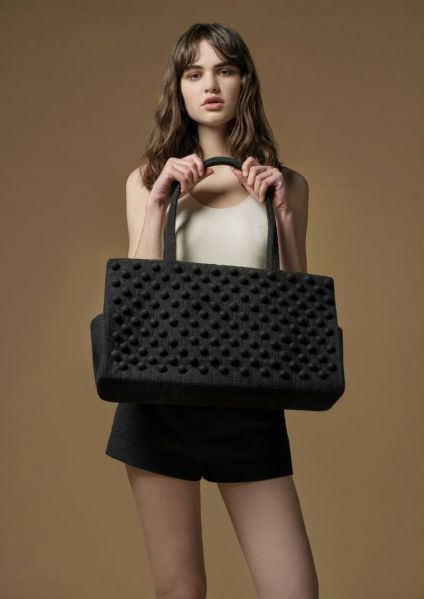 Designer: Cho Cheng
Brand launch: CHOCHENG was launched in 2007

Brand aesthetic: Commonsensibly Chic.
Fashion week plans: An intimate presentation on September 8th at Canoe Studios.
Major moment: Apprenticing in Savile Row, London

Celeb supporters: Nancy Reagan, Nicole Kidman, Janet Jackson
One fun fact: I was born on January 8th, sharing the same birthday with two of my favorite designers: Carolina Herrera and Hanae Mori.
Lois London

Designer: Radhika Perera Hernandez
Previous job: Head Designer at House of Dereon
Brand launch: 2012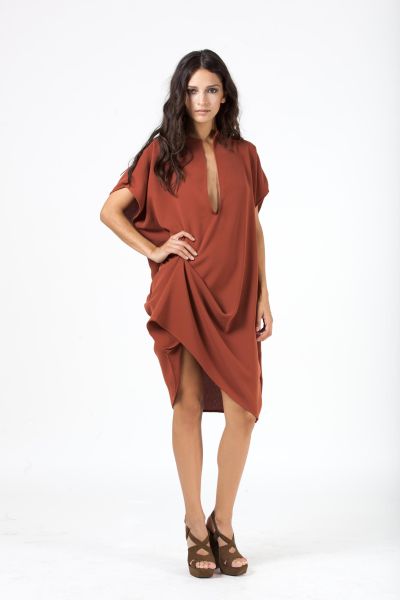 Brand aesthetic: A contemporary, resort-driven brand that demonstrates the art of versatility and effortless wearability.
Fashion Week plans: A beautifully curated collection of sculptured and draped pieces, linens and cottons in clay like tones of powder blue and saffron yellow and styled with a chunky tassel detail to finish each look. It will take place on September 8th at Pier 59 Studios.
Major moment: I would say doing New York Fashion Week for the first time!
Celeb supporters: Beyonce, Gabriel Union, Lala Anthony, Paula Patton and Angie Harmon
One fun fact: Most pieces are one size and convertible.
Misha
Designer: Michelle Aznavorian
Previous job: Buyer
Brand launch: July 2013
Brand aesthetic: Misha Collection is inspired by the opulent sophistication of European style. It embodies classic elegance for the modern woman; it's high-end fashion with a sexy edge.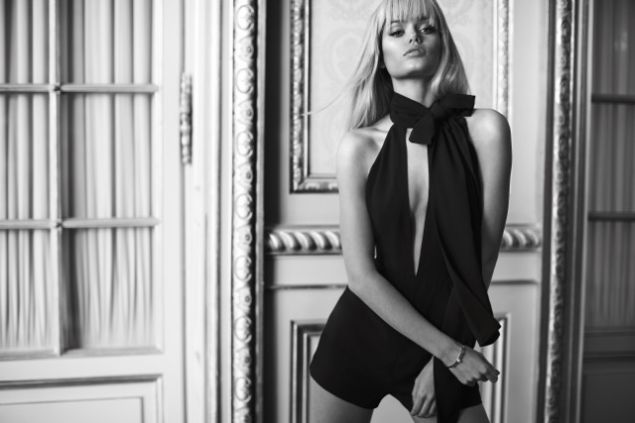 Fashion Week plans:  The second release of GOLD by MISHA, a new and elevated line by Misha Collection. It will take place on September 9 at The Gallery at Skylight Clarkson Square
Major moment: Shooting a campaign with Bella Hadid in February this year was an amazing moment for me, and then to have her walk the runway for us at Australian Fashion Week was a defining moment for the Misha Collection, and one I will never forget.
Celeb supporters: Bella and Gigi Hadid, the Kardashians and Jenners, Rosie Huntington-Whiteley, Eva Longoria, Jennifer Lopez, and Ariana Grande.
One fun fact: Misha Collection started in my parent's garage.
Oday Shakar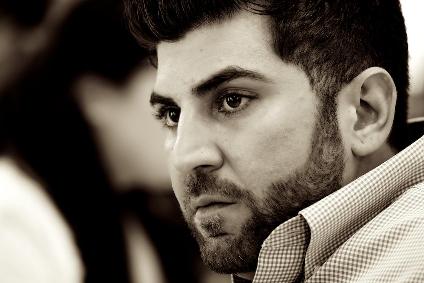 Designer: Oday Shakar
Previous jobs:  Von Dutch, DragonFly, Roberto Cavalli
Brand launch: 2009
Brand aesthetic:  Cultural Minimalism meets Modern Glamour
Fashion week plans: The show will be the re-launch of the OS brand, after a two year hiatus, and I am excited to have NYFW as the platform. The plan is to show a collection unlike anything I have ever designed before. It will take place on September 9 at Western Postal Dock in Skylight at Moynihan Station.
Spring/Summer 2017 inspiration: My Middle Eastern heritage, as well as my Southern California roots.
Major moment: Seeing my dresses hanging in a store for the first time.
Celeb supporters: Sandra Bullock, Kelly Clarkson, Natalie Cole, Dianna Agron
One fun fact: Sandra Bullock Shared her first girl-on-girl kiss with Scarlett Johansson at the 2010 MTV Movie Awards wearing my backless mini. Betty White commented, "Don't wear that dress backwards."
PH5
Designer's name: Mijia Zhang
Previous jobs: Christopher Kane, Nike, Tabitha Simmons
Brand launch: 2015

Brand aesthetic: Art meets science
Fashion Week plans: We are doing a presentation on Thursday, September 8th. It will be in the new Swiss Institute location. We are playing with lighting, installation and architectural frames.
Spring/Summer 2017 Inspiration: Berndnaut Smilde's work on artificial clouds.
Major moment: We started out as a woven-knit combined full collection and shortly after two seasons, we re-shaped and re-focused the brand into a knitwear brand specializing in cutting edge technology.
Celeb supporters: Rita Ora, Emma Roberts
One fun fact: Mijia and Wei were roommates in New York back in 2012; that's how they first met.