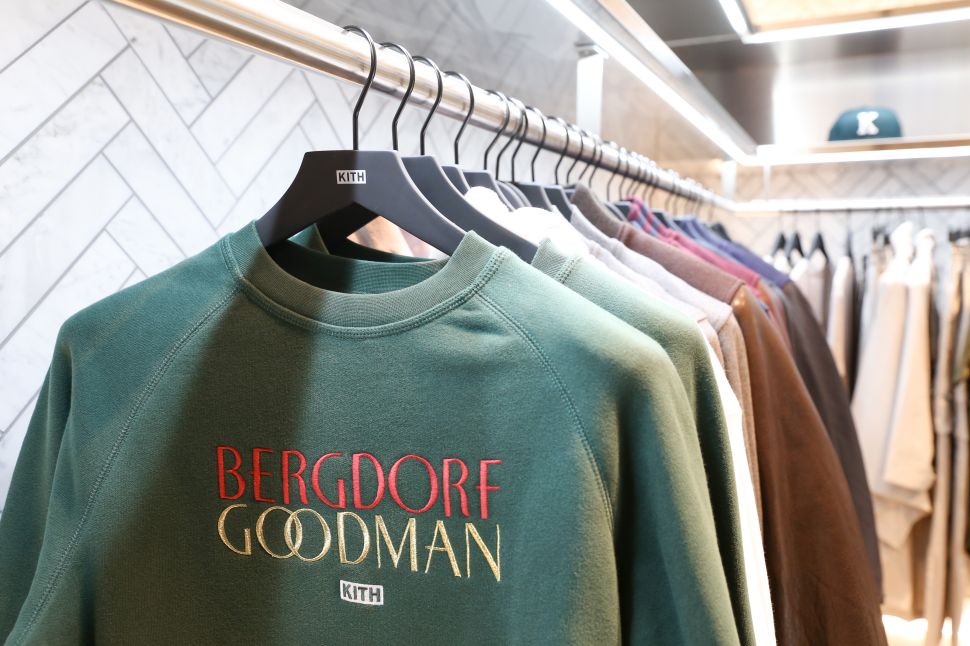 "About a year and a half ago, maybe two years ago, Melissa Lowenkron joined Bergdorf Goodman," the legendary department store's president, Joshua Schulman, said as we sat down for dinner on the third floor of the Goodman Men's Store. "She began as our general merchandise manager for men's, and her responsibilities have expanded since then, but we were having a conversation about how Bergdorf Goodman Men was so important in nurturing and finding some of the most important designers in men's fashion. Brands like Brunello Cucinelli started as a v neck sweater in what we lovingly call The Pit downstairs, or the Moncler puffer coat was first found by Bergdorf's merchants. Tom Ford and Thom Browne both debuted here too."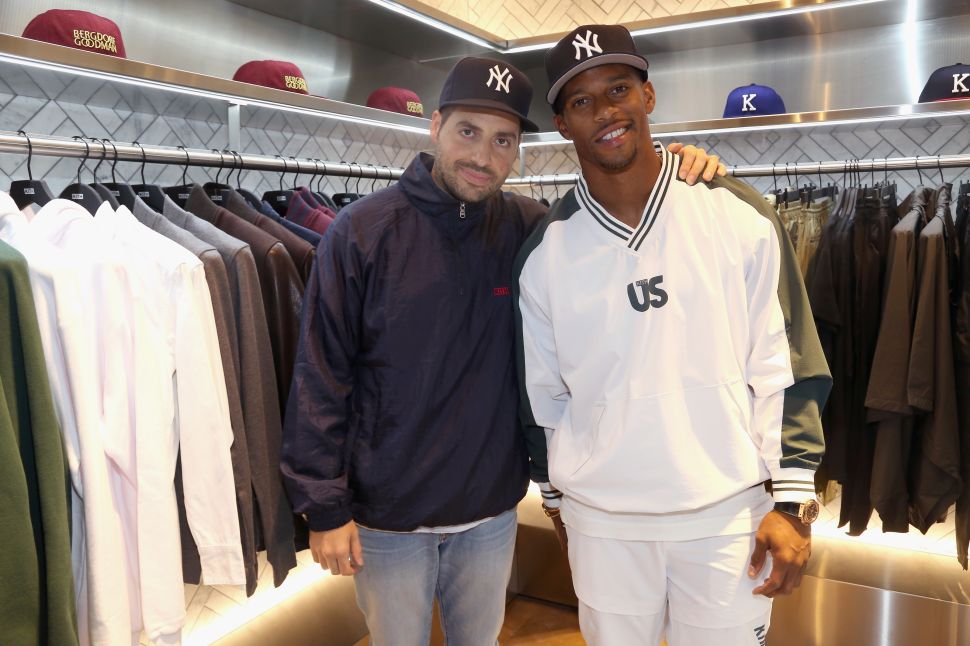 Rather than explore the far reaches of Europe, Lowenkron, ever the trendsetter, chose to look much closer to home. "Instead of going to Florence or Naples, she went to Brooklyn," Schulman continued. "I remember she said, 'In order to do this, we have to break every rule at Bergdorf Goodman,' and for those of you who have worked with us know there that there are many rules." Lowenkron's big idea was to introduce KITH, the cult favorite clothing and sneaker shop first established in Soho, which has quickly exploded in popularity since it was founded by Ronnie Fieg in November 2011.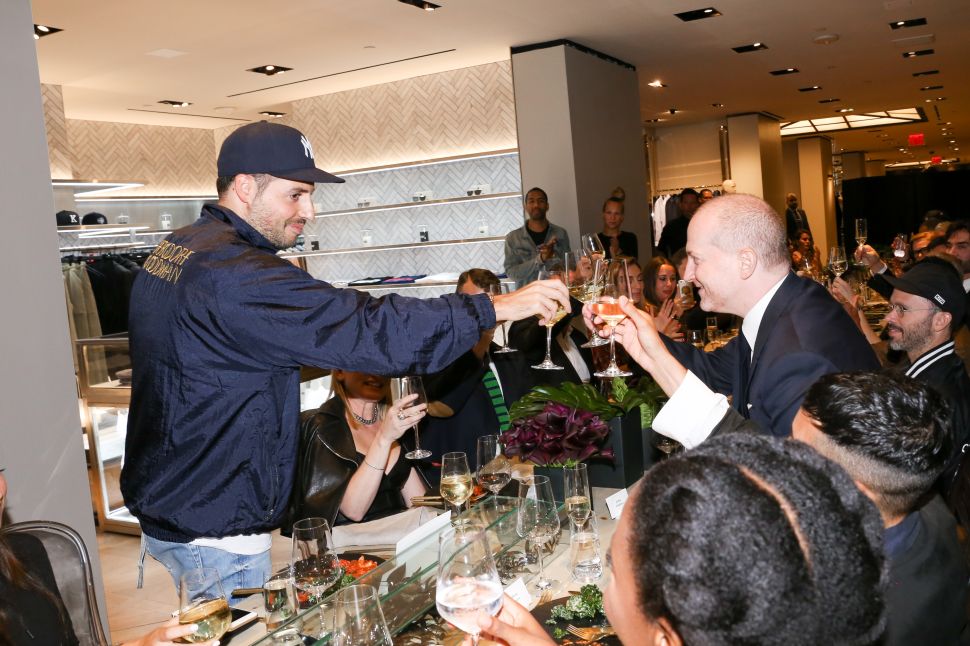 KITH's new shop-in-shop at Bergdorf Goodman breaks all of these rules, and what's most striking about it at first sight is the size of its presence in the store. While most new designers are given half of a rack or a portion of a shelf to retail their wares in the first 2-3 seasons within Bergdorf Goodman, KITH's space sits directly across from Thom Brown's shop-in-shop, dwarfing it in size. The brand's identity is clearly reflected with signature elements like underlit stainless steel shelving, and a series of Nike Air Jordan 3 plaster renderings created by artist Daniel Arsham.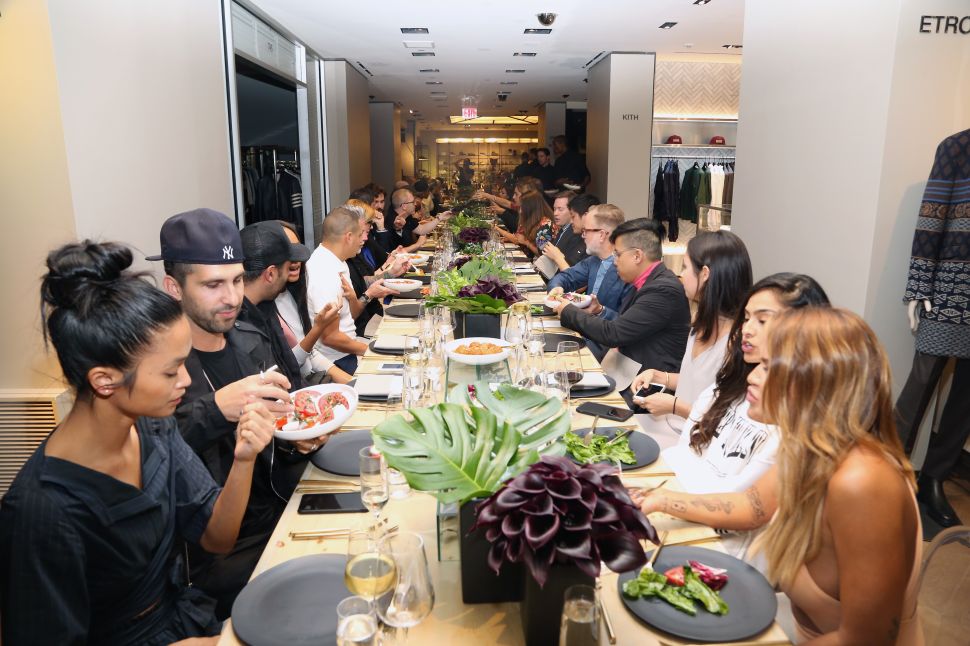 What's more, much of the merchandise on offer also utilizes the Bergdorf Goodman logo, which has never been permitted by the store in its 117 year history. "What Bergdorfs has meant in my house growing up, what it's meant to my mother, and how much we used to speak about the luxury of all things, I learned to respect it at a young age," recalled Fieg. "I just think that this is one of the greatest accomplishments, no only for myself, but for the brand. Just know that this is a notch in our timeline, and we are forever grateful."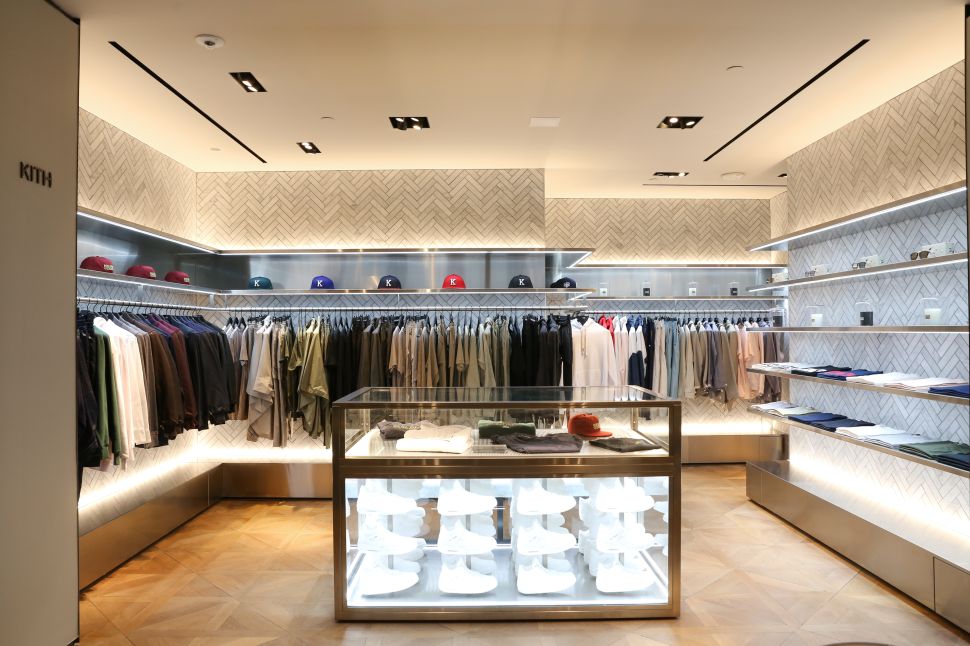 Following dinner, guests were then shuttled together via bus, in which footballer Victor Cruz decided to play the role of impromptu DJ while en route to Samsung's 837 show space in the Meatpacking District where KITH would continue to tout its growth with the debut of its own ready-to-wear collection. Those taking in the show ranged from Bella Hadid, Amina Blue, Teyana Taylor, and Milk's Jenné Lombardo to rappers Rick Ross and Fabulous, as well as Public School designer Maxwell Osborne. The group dutifully cheered for the all-appealing 90-look KITHLAND collection, which was broken into several themes includin Mountain, City, and Beach. Following the show, guests were offered KITH's signature "treat," a shoebox holding cereal, before a final surprise performance by rappers Ja Rule and A$AP Rocky.