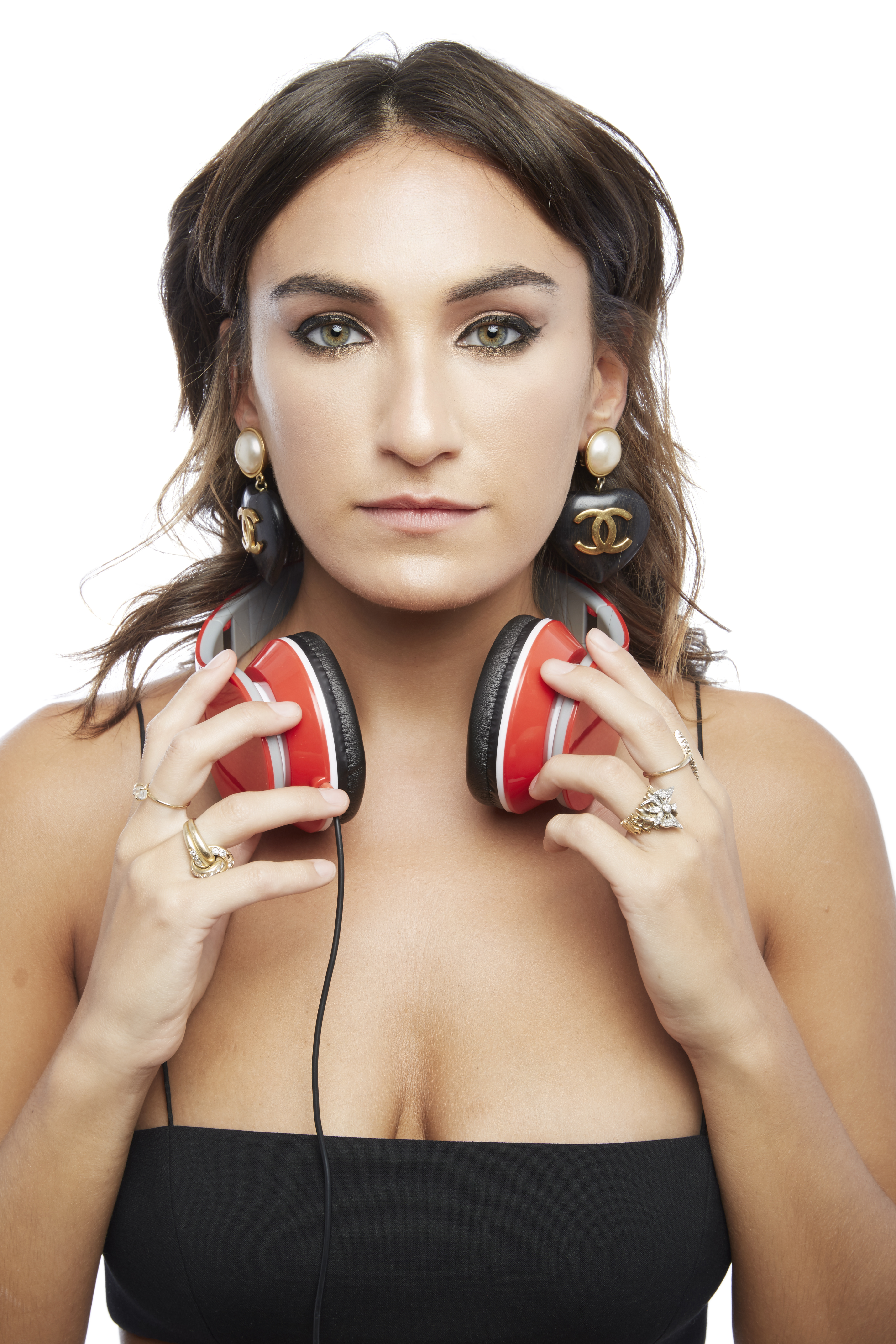 NYFW after-parties are nothing without the perfect DJ. After all, they can't just show up and put a playlist on–they have to be mega multi-hyphenates and influencers, with thousands of Instagram followers and a closet stocked with super chic ensembles. These three DJs all have packed calendars, including DJ gigs, but they also spotlight as relationship advice gurus, Instagram celebrities and vintage clothing experts.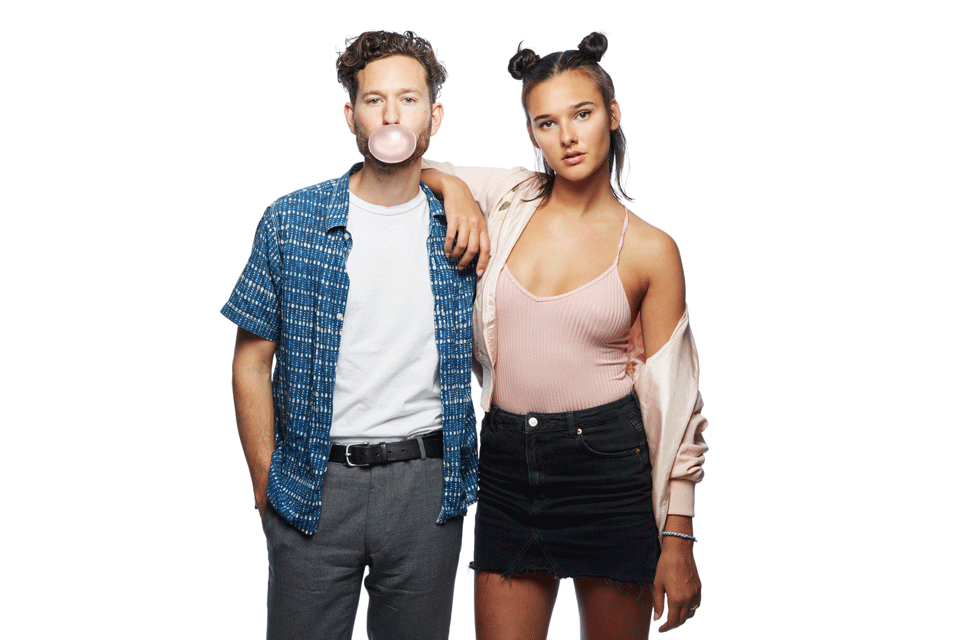 How did you meet, begin dating and start DJing together?
Jenny: Isaac tried to dance up on me at a party in New Zealand in 2010 and I started laughing and then we became friends. We both found ourselves living in Paris a year later, then I went back to New York at the end of summer and Isaac followed soon after. We started partying together nonstop in New York, and after a while the club owners kept approaching us to throw parties. We decided that wasn't our thing, but we were like, 'We'll DJ.' We didn't know what we were doing, but it went from there.
As multi-hyphenates, how do you describe what you do at a dinner party?
Isaac: I say I'm a fashion blogger slash relationship advice columnist slash DJ. I'm aware of how ridiculous that sounds, so the easier, shorter answer is, "We DJ together."
Where are your favorite places to DJ in the city? 
Jenny: The Handy Liquor Bar!
Isaac: And you can't beat after-parties at Never Never.
Do you coordinate outfits?
Jenny: We ask each other how dressed up or dressed down we're going to be, and Isaac always makes me bring a jacket, even in the middle of summer, because he knows I get cold and complain.
How would you describe your sound? 
Isaac: We play your prom's greatest hits. Our sweet spot is 2000s hip hop and R&B, but we love to throw in some Abba, The Cure, The Smiths, No Doubt, Aretha Franklin and anything off the Dirty Dancing soundtrack. As long as you know every word to every song we play, we're doing our job.
What's the one song you always play to get the crowd excited?
Jenny: "Pony" by Ginuwine.
Isaac: "Crank That" by Soulja Boy.
Jenny: Both of those songs work in literally every location.
What events are you DJing for NYFW?
The Daily Front Row X Aldo party, the GQ X Bloomingdales event and the Armani Exchange party.
What do you usually wear for a night of working?
Jenny: I wear a lot of Helmut Lang, The Kooples, Coach and Gucci, and my secret weapons are Brandy Melville and Forever 21. You always want to wear something interesting from the waist up, because that's how you're photographed. Most of the time I take my heels off when I'm back there (just so I'm not towering over Isaac).
Isaac: I usually either do a suit with a T-shirt, a leather jacket with jeans, or some kind of blue short sleeve shirt over a white T-shirt, depending on the vibe. I love a blue short sleeve shirt. The brands I wear the most are Gucci, Coach, 3X1, Basic Rights, Blue Blue Japan, Dr Martens and Vans sneakers.
How do you describe what you do on a dating app? 
I say DJ, writer, and host…I don't really want to say "personality" because I feel like that's weird, but I don't really feel like I'm a comedian.
What are some recent events where you DJed?
I just did something for Levi's. I did something for Moët & Chandon in June and it was very, very cool. And I make a lot of playlists. I did a playlist for Chanel for their Fourth of July event in Paris.
What's one song you always play?
I always play a Biggie song, just because people know the words and like the beat.
What do you wear to DJ?
I always wear dresses, I love dresses. It depends on the event but a lot of black. I'm trying to mix in some color. I love Etro, and I really like Self Portrait, I wear a lot of that and just funky designers. I like a lot of unknown.
Jasmine Chess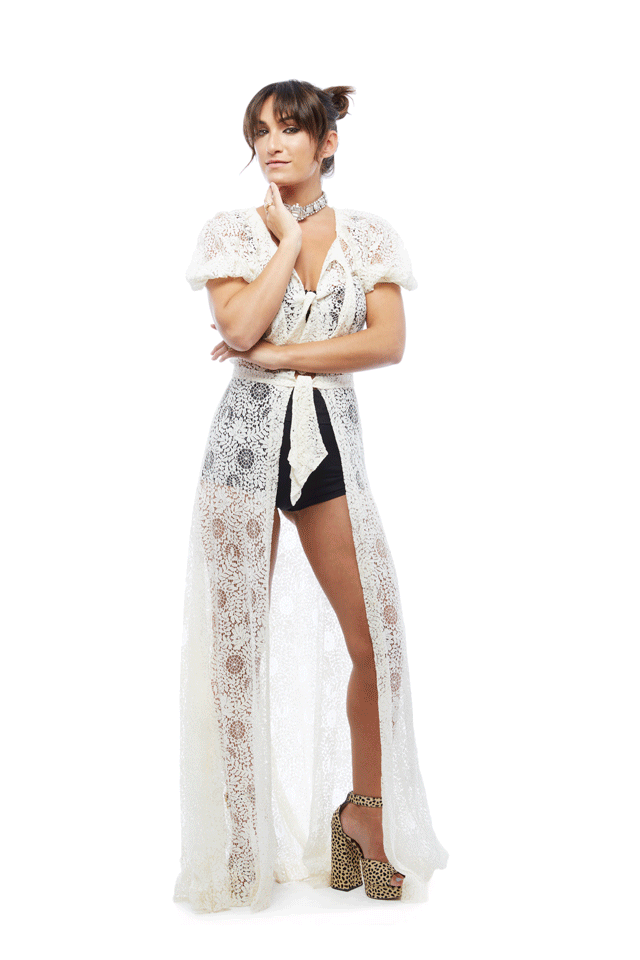 How did you get started DJing? 
DKNY's 25th birthday event was my first job, March 2014, at their Soho store. Damon DeGraff—who owns dGi Management—is my longtime boyfriend. We were around DJs a lot; he got me started and the rest is history. That said, music is in my family history, in my blood, and I've always had musical interests and knowledge. In the early 1950s, my grandfather and great uncle founded Chess Records, a seminal blues and rock 'n roll label. My dad, Marshall Chess, worked there and went on to work with the Stones throughout the '70s, helping them found their own label. My brother, Jamar, is a music publisher and co-owner of Sunflower Entertainment Group. So, music is part of me.
How do you describe what you do?
I always mention my vintage fashion e-commerce platform, VETTA, first because that's my baby right now. So, I'd say something like: VETTA founder/vintage expert/DJ.
Tell us about starting your vintage store.
I started VETTA three years ago, mostly as a hobby and passion project. But it became a real business very fast. I've been on multiple shopping trips to London and Texas—my two favorite places to shop high-end vintage—in search of the best pieces to feature at launch. We've also added a sort of vintage diary to the site called, "Collectors," with the tag #VettaCollectors, where I highlight beautiful, interesting women who share my passion for vintage clothing.
What do you typically wear when you DJ?
I spin mostly fashion parties, but also for some fitness lifestyle brands like Nike. I love the fitness events, when I can wear athleisure and sneakers! I do love dressing up too, as it adds to the performance aspect of the experience. Generally, you can catch me in either (of course) vintage Norma Kamali or in cute frocks by women from Reformation, Realisation and Staerk by Camilla Staerk.
How would you describe your sound?
Very cross-genre. I like it all. From blues to reggae. I love to play both songs people know and want to hear and then the obscure B-side or remix that makes people ask, 'What's this song?'
Where are your favorite places to DJ?
I don't really do clubs; I'm more of an event DJ. But I have had the opportunity to play at some amazing venues and parties in the past year: A Google + HBO Correspondents' Dinner pre-party at DC's Renwick Gallery, a Cartier sunglass launch at the Four Seasons in NYC, Samsung's new experiential space, 837, The opening of the Broad Museum in LA, Nike's Air Max Con in NYC.
What's the one song you always play?
Paper Planes, M.I.A. DFA Remix. Somehow it goes with soul, pop and hip hop!