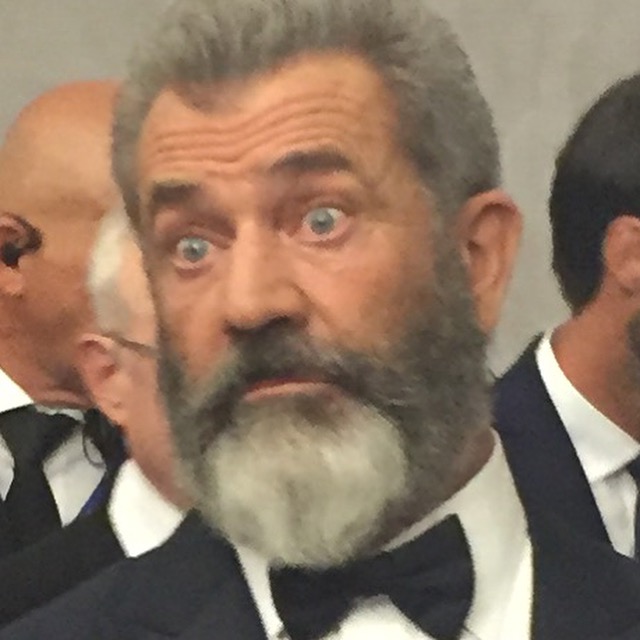 Mel Gibson makes a triumphant directorial return at the Venice Film Festival with Hacksaw Ridge, starring Andrew Garfield, Vince Vaughn, and Teresa Palmer. This World War II film is not your average glamorized bloodbath. Unlike other war movies where combat and incessant violence may seem gratuitous, Gibson directs like a master composer, creating a visual symphony of war and relationships.
Fans swarmed the premiere of Hacksaw Ridge like starstruck bees to an illustrious honeyhive. Extra security flooded the theatre, escorting fans straight to their seats to protect some of Hollywood's most revered stars. The film itself is an overwhelming masterpiece. Intentionally and with much success, Gibson juxtaposes the horrific scenes of war with the innocent protagonist, played by Andrew Garfield. Based on a true story, Hacksaw Ridge is about the first Seventh-Day conscientious objector, Desmond Doss, who declined to bear arms. A belief that almost sent him to military prison, but he not only persevered with his faith, he proved the military wrong and single-handedly saved 75 lives in one night. Regardless of any religious affiliation the audience may identify with, the real astonishment is Doss's naive optimism and selflessness. Gibson is like a seasoned puppeteer, pulling each tiny string with precision and purpose, manipulating any audience into trusting humanity.
"I enjoy directing more…maybe I'm a megalomanic, I just love telling the story and I love to see the story the way I see it." – Mel Gibson
Although Gibson's name in the news has sparked controversy in the last ten years, journalists at the press conference neglected to ask him about his personal afflictions and only focused on questions of the film and his future. However, when Gibson was asked if he preferred acting or directing, he responded, "I enjoy directing more…maybe I'm a megalomanic, I just love telling the story and I love to see the story the way I see it." Although the stories he chooses are directly linked to religion as Gibson is a devout Catholic, he explained that this story isn't completely about faith. "He (Doss) didn't regard his life to be any more valuable than his brothers…that's the greatest expression of love."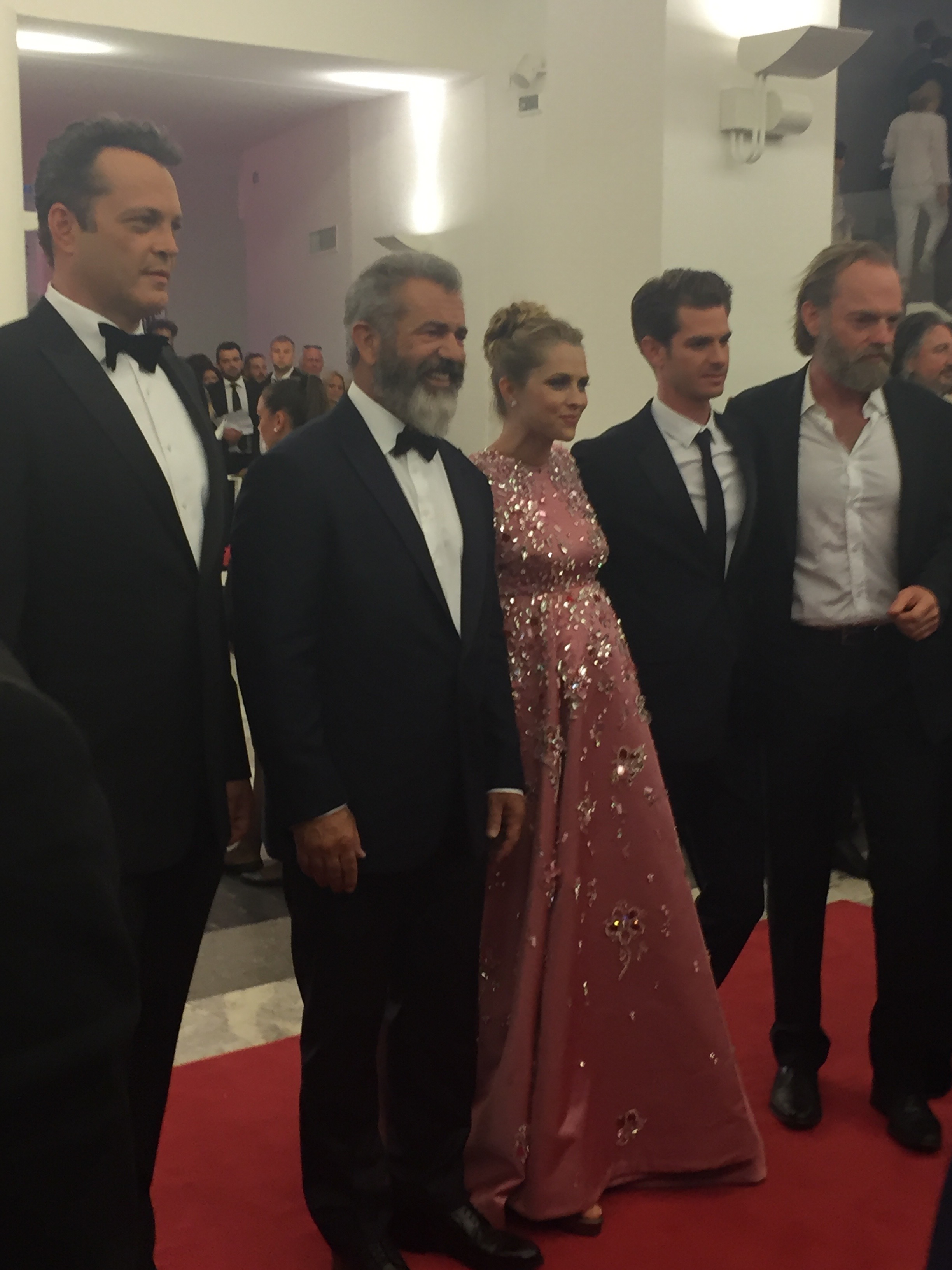 Gibson wanted to honor Doss as well as creating awareness of the unspeakable horrors soldiers deal with during and after war. "A lot of attention needs to be paid to our warriors when they come back. They need some love, they need some understanding." Gibson says with a stern, concerned look. After a brief pause he continues, "I hope that this film departs that message and if it does nothing but that – that's great."
The night ended with as much enthusiasm as it began. The credits rolled and the red curtains fell as the audience abruptly stood and faced the cast, presenting them with a ten minute standing ovation. A prideful Garfield waved emphatically as Gibson gleefully smiled. The audience's adoration proved the film's success and flooded the room with tears of hope.