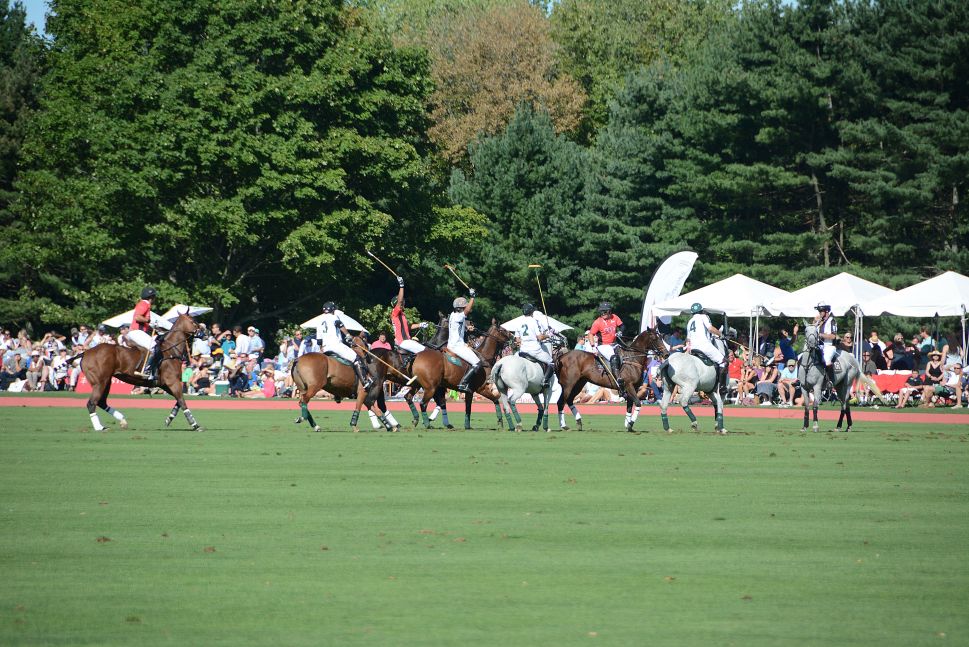 "I think we need a sabre to open these," Chef Geoffrey Zakarian said as he stood marveling at two massive bottles of Chateau D'Esclans rosé that had just been delivered to him at yesterday's 2016 East Coast Open. The polo championship sponsored by Town & Country and held in Greenwich, Connecticut on the sprawling White Birch Farm owned by publishing magnate Peter Brant, gave New Yorkers the chance to enjoy the last bits of summer away from the bustle of the city.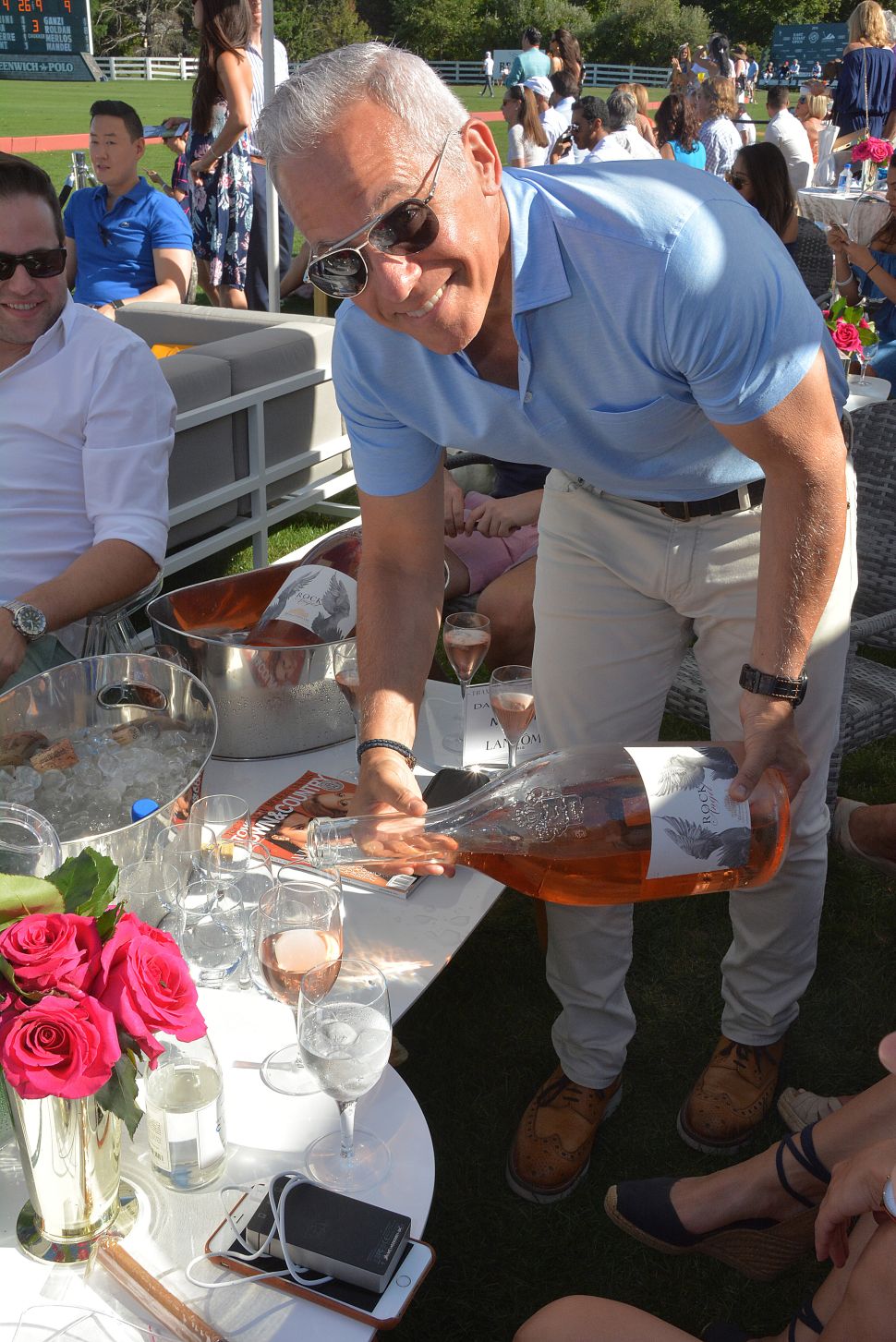 It also served as a reprieve for many to briefly escape New York Fashion Week. In attendance were Town & Country fashion editor Sarah Bray, "Atlantic Pacific" megablogger Blair Eadie, and Plan de Ville creator, Catherine Smith on the arm of boyfriend Sam Dangremond. "I need to go see some shoes!" Smith joked before Uber-ing back to Manhattan to attend a block of runway shows and presentations including the arrival of Chloe Gosselin's newest collection of footwear.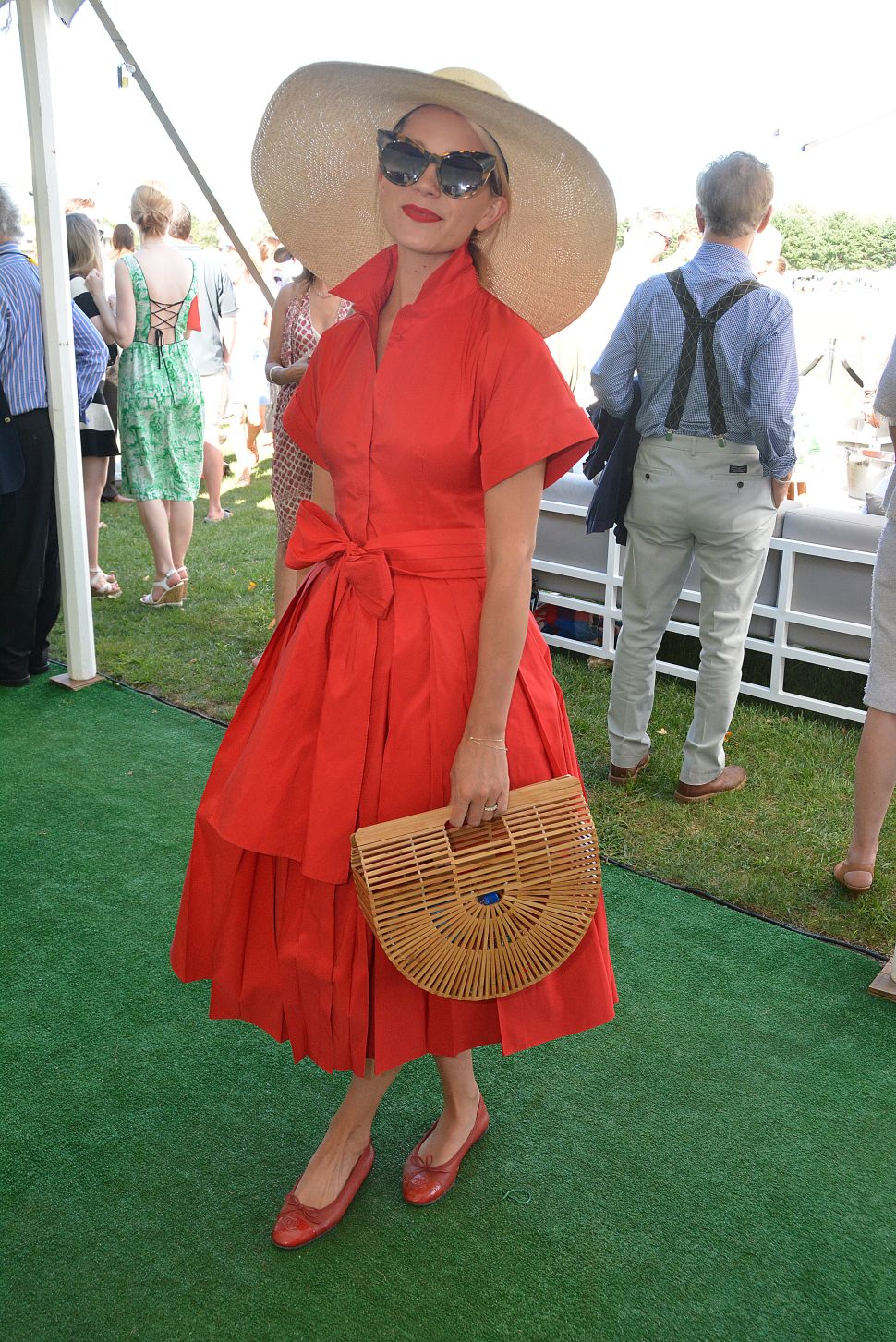 Those able to stay longer were treated to a nail biting match between Mr. Brant's own White Birch team, who faced off against telecomm exec, Marc Ganzi's, Audi Polo. What began to look like a blowout by Audi, who dominated the first 4 of 6 periods of play, became a hard fought win for White Birch. Following a brief fall from his horse, Mr. Brant got right back on and rallied his team to tie the match, and later score a winning twelfth goal in sudden death over time. Following the match, both teams joined party goers in the VIP tent for even more rosé.